When Kiefer Sutherland was on "24," you always knew where his character Jack Bauer stood. He was about the mission and the country, and if you got in his way, he'd quickly head butt you or perhaps even cut your head off. Sutherland's more recent role, as the star of the Web series "The Confession" is shrouded in mystery. And I don't just mean the plot, which featured a remorseful hit man. I mean the show itself — that is whether anyone watched it or not.
"The Confession," produced by Sutherland and Digital Broadcasting Group, was greeted as a landmark moment for original Web video. It was covered by Entertainment Weekly and reviewed by The New York Times. It was dark and serious and of high production values. Nobody but Kiefer and the folks at DBG actually know how many people watched "The Confession." I suspect it wasn't a huge audience, since neither company has issued a boastful press release announcing big viewership numbers or plans for a second season, but I can't be sure.
That's the problem. It's not just uncertainty in covering whether this worked or not; it's the fact that Web video is in the dark ages when it comes to metrics. TV has Nielsen; the Web has guesstimates and little else. ComScore won't say how many people viewed "The Confession." Hulu doesn't post view counts.
YouTube deserves a ton of credit in this space for being as transparent as anybody. View counts have been public since the site began, creating the ultimate viewing democracy. No, YouTube views don't translate neatly into reach or GRPs, but they are a lot better than Hulu's numberless "Most Popular" rankings, or the meaningless massive view numbers many video ad networks report for shows that are distributed across many sites — and sometimes involve auto plays in banner placements and other tricks of the syndication trade.
Content partners are essentially naked on YouTube — and that continues to be true for YouTube's new channel partners. As of late Thursday, Deca's two-day-old Kin channel had accumulated over 1,400 subscriber and over 327,000 views. Not exactly "The Good Wife"-type numbers yet, but not too shabby. At least potential advertisers will have some sense of whether there are signs of life at Kin.
YouTube says it's going to continue to post view numbers for all of its new channels. Let's hope they stick with that policy, even if partners like Madonna or Shaq are generating some embarrassing view numbers.
Brands have no such insight into what shows are resonating on Hulu, which has been notoriously wary of posting any viewership data. With its big media company owners, Hulu shields view numbers from the public because it doesn't want the world to know the duds. It's also probably not allowed due to Hulu's contractual terms. That's not only lame, it's actually bad for the medium. Public view numbers give brands some better idea of what they are paying for on Hulu. Plus, publicizing a network's ups and downs actually builds interest in a medium; witness TV, where people who know nothing about the media business love to dissect the Nielsen ratings.
But transparency is even more important for the burgeoning Web video sector. Brands simply won't take a medium as seriously as they should when nobody knows if anybody watches these shows. Was Vuguru's "The Booth at the End" as successful for Hulu as the company implied? Maybe, but the default assumption is that Vuguru or Hulu companies must be hiding something. ComScore will provide clients like Yahoo with custom top 10 series reports, but why not the media and the industry at large? The company has started to publish numbers for the top channels on YouTube (not shows). That's a start. Why are the so protective of Hulu?
It's time for ComScore and Nielsen (and Hulu) to get real measurement of Web programs. Otherwise it's hard to take the Web seriously as even a remote rival to TV.
https://digiday.com/?p=514
October 2, 2023 • 1 min read
•
•
The publishers who attended DPS were focused on the potential upsides of applying the technology to their operations while guarding against the downsides.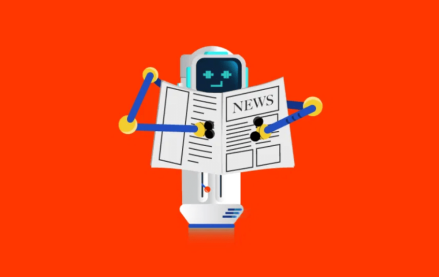 October 2, 2023 • 4 min read
•
•
Now that ChatGPT users can surf the internet for information, some publishers are reconsidering the weight of the issue.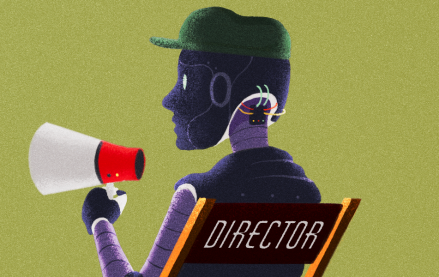 October 2, 2023 • 5 min read
•
•
As Meta makes celebrity-like chatbots, ChatGPT learned to "hear," "see" and "speak" while Spotify is piloting AI-translated podcasts.