Web Series 'Funny in Love' Delivers Awkward Laughs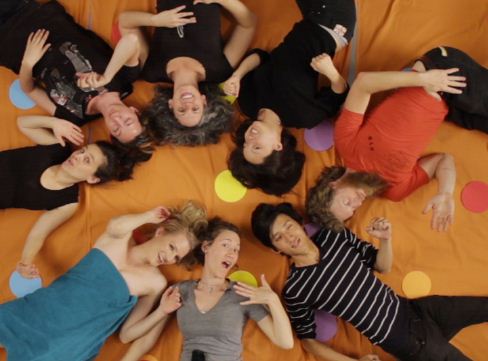 Dating isn't easy. Being a comedian isn't easy. Being a comedian and dating can be downright frustrating if you are a confident, attractive woman trying to be yourself while not making your date feel inferior. What is a woman to do when being funny creates problems for your love life?
Kate VanDevender explores the subject as the star and creator of the new Web series "Funny in Love," a new romantic comedy from Atomic Wedgie, the digital comedy studio from FremantleMedia. VanDevender, whose last project, the Web series, "The Actor Diaries," was also optioned by Fremantle, created and wrote the tales of a slightly awkward young lady everyone should want but who can't seem to make a relationship succeed. It isn't exactly a new concept — does anyone remember Ally McBeal? — but it's done well.
The series opens with Julie — marketer by day, improv comedienne by night — just as she is dropped off at her apartment after a seemingly successful date. After exchanging bad Robert DeNiro impersonations and leaning in for their first kiss, Julie stops her date in his tracks by telling him about the spinach in his teeth. When he drives off, Julie is left standing on the sidewalk, tinfoil duck in hand, genuinely baffled as to why it didn't quite turn out the way she would have thought. Her comedic instincts may work on an audience, but they left her date rather emasculated. "The Julie Show" is just a little bit too much for some men.
In the second episode, Julie brings her date, Rob, to her sketch comedy show. But as the men in her troupe tell her, "Nobody wants to have sex with a clown." Julie proves the guys wrong, taking her man home for post-show romance. In the middle of the passionate encounter, instead of taking her up on the offer to talk dirty, Rob asks her to tell jokes instead. Julie starts telling jokes while straddling Rob.
"Funny in Love" is a modern romantic comedy with a powerful female lead, something a Drew Barrymore, Kate Hudson or Reese Witherspoon might star in. VanDevender's writing is pithy and humorous, and the situations are as authentic as any bad coffee first date. The sharp writing is helped by high-quality production that is certainly near TV quality and can be streamed on YouTube in its highest resolutions, making for a very enjoyable full-screen experience. An additional nice touch is the behind-the-scenes bonus material, featuring a gallery of images from shooting the opening title. "Funny in Love" has all the ingredients of a successful TV sitcom, and with a little more promotion it should have no trouble finding a sizable and loyal audience.
VanDevender is a talented performer. For all the talk of the spotty quality of Web video series — and the quality is spotty, truth be told — the medium is perfect for this kind of a project: an ambitious, young performer who is just establishing herself and wants to prove she's ready for the big time. VanDevender might just be ready for the big time. It's easy to wonder if she'll continue with Web series or make the leap to TV. That would be a shame because the Web could use more quality content like "Funny in Love."
https://digiday.com/?p=1488