Digital publishers are moving the battle for audience attention from eyeballs to eardrums.
Forbes, Al Jazeera and tech blog VentureBeat are among the latest publishers experimenting with services that pay professional voice actors to create audio versions of their articles. For these publishers, expanding into audio gives them a way to both reach new audiences and give their existing readers a new way to interact with their content.
Forbes, for example, has used narration service Umano to create spoken versions of 900 of its articles so far, including those by its "BrandVoice" native ad partners. While the audio versions of the articles are right now only available via Umano's app and website, Forbes says it's working on a way to add the listening option to its own mobile site as well. Umano has also recently inked partnership deals with Quartz, Mashable and MIT Technology Review. (Umano also made an audio version of this article.)
"Our strategy is centered around always looking for unique ways to engage our audience," said Andrea Spiegel, svp of product development and video at Forbes. "We're interested in distributing our content across all platforms, those that are established and those that are just emerging," she said.
A handful of big trends in mobile consumption and automotives are fueling publisher interest in bringing their content to audio. As mobile penetration increases, so, too, is mobile listening. Emarketer estimates that there will be 159.8 million digital radio listeners this year, a third of which will be on mobile devices. And a large part of that consumption is happening while listeners are on the go.
Technology companies like Google and Apple are also helping things along on the automotive side. With the recent introductions of Android Auto, Google's car tech standard, and CarPlay, Apple's car software, it's clear that there's a lot of interest in capturing people when their hands are occupied by driving but their ears aren't. And that's a trend publishers, and the narration platforms that enable them, want to take advantage of.
"This is basically a way to turn publishers into broadcasters," said Will Mayo, CEO of SpokenLayer, which works with publishers like Time and Smithsonian to distribute audio versions of their articles to audio platforms like Stitcher and Agogo. Time, for example, uses SpokenLayer to create audio versions of each week's magazine articles, which readers can listen to on its mobile app. Smithsonian, which has a higher publisher metabolism, taps SpokenLayer to convert up to 50 articles a day.
SpokenLayer, which has been "flying under the radar" for the last year, plans to announce a handful of new publishing partners later this year.
But publishers aren't in this for just the distribution. Both SpokenLayer and Umano are pitching their services as another way for publishers to make more money from their existing body of content. The potential here is hard to ignore. Like video ads, audio ads come with CPMs higher than what most publishers get from regular display inventory. Pandora, for example, fetches $8 to $10 CPMs for in-stream ads on its desktop site and mobile apps. The thinking here is that, while banner blindness is rampant in the display space, it is less common with audio ads, which are harder to avoid and skip.
Mobile listening is also more engaging overall. Oded Pelled, head of business operations and strategic Partnerships at Umano said that the app's 1.5 million users listen to articles for an average of 40 minutes per session, which is unheard of in the digital publishing space.
"It's a huge population that's captive, content-hungry and extremely targetable," said Mayo. "Publishers want to take a brand that already has value and extend it to more time and activities in the consumer's daily habits."
https://digiday.com/?p=80682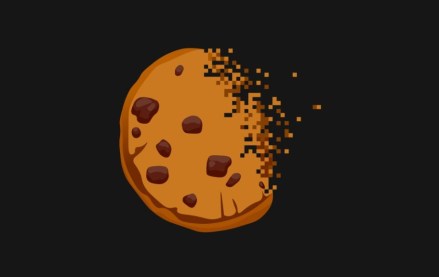 September 25, 2023 • 1 min read
During the Digiday Publishing Summit, execs from companies including Condé Nast, Dotdash Meredith and Thomson Reuters assessed the industry's readiness.
September 25, 2023 • 5 min read
Publishing executives shared their honest and unfettered opinions on the rise of generative artificial intelligence technology and its impact on traffic, IP protections, content production and jobs at the Digiday Publishing Summit last week.
September 25, 2023 • 5 min read
Here is A sampling of other AI-related news from last week.