Digiday will livestream The Digiday Conference, beginning at 9:30 a.m. EST with a workshop by Vizu. The day's proceedings can be seen from the homepage of Digiday.com.
The conference's sessions include a keynote conversation with NBC News chief digital officer Vivian Schiller on how the news business is adapting to digital media. The morning also includes a discussion of building brands in digital with Unilever vp of global media innovation Bab Rangaiah and Virgin Mobile head of brand marketing Ron Faris. Other highlights include a discussion with HBO executive Hans Detmeyer about its groundbreaking HBO Go application and a discussion of the new demands on the agency model with Droga5 CEO Andrew Essex and Razorfish CEO Bob Lord. The day concludes with a special conversation between Medialink president Wenda Harris Millard and Justin Smith, president of Atlantic Media.
The full agenda is below.
9:30 a.m.: Kickoff Workshop with Vizu: Media Leaders Speak Out: Where are the Brand Dollars?
Brand dollars are moving online — just much more slowly than purveyors of the online medium would like. What's it going to take to get the brands to fully show up in terms of online spending? Is this a two-year or 10-year process — or just wishful thinking? We're kicking off the Digiday Conference this year with a unique opportunity to hear from some true luminaries in the advertising world making this a one-of-a-kind opportunity to hear from people who can shed some light on these questions .
Moderator: Sean O'Neal, chief revenue officer and president, Vizu
Speakers:
John Baker, co-president, dotJWT
Megan Pagliuca, general manager and vp of digital media, Merkle
Mary Shirley, vp digital media activation, Horizon Media
Craig Shiffrin, director marketing, E*Trade
10:00 a.m.: Aging Platforms, Enduring Content
All content can be reached by any demographic, according to Vivan Schiller, svp, chief digital officer, NBC News. What matters is the platform upon which the content is delivered. Join Schiller as she discusses the intricacies of cross-platform publishing.
Moderator: Brian Morrissey, editor-in-chief, Digiday
Speaker: Vivian Schiller, svp, chief digital officer, NBC News
10:25 a.m.: Old vs. New: The Brand View
Digital media is changing how brand are built, whether they're only a few years old or have decades of history. The head of brand marketing at Virgin Mobile, Ron Faris, will discuss how building a brand in the era of social is done. Babs Rangaiah, vp global media innovation at Unilever, has a different challenge. He's shifting an enormous global organization built on a faith in the power of TV advertising to open up to the possibilities that digital offers.
Moderator: Giselle Abramovich, sr. editor-brands, Digiday
Speakers:
Ron Faris, head of brand marketing, Virgin Mobile USA
Babs Rangaiah, vp global media innovation, Unilever
10:50 a.m.: Third-Screen Engagement
Experimenting with the third-screen phenomenon, HBO worked with interactive agency Huge to make the user experience as seamless as possible. Digiday mobile editor Jack Marshall will sit down with Huge's Gene Liebel and an HBO executive to discuss their recent partnership, the challenges of getting consumers to engage with the third screen and other plans in the works to further spark the digital video platform agenda.
Moderator: Jack Marshall, mobile editor, Digiday
Speakers:
Hans Deutmeyer, vp, HBO/MAX GO
Gene Liebel, chief strategy officer, Huge
11:15 a.m.: Digiday Dialog with QuadrantOne: Modern Day Publisher
Moderator: Brian Morrissey, editor-in-chief, Digiday
Speaker: Mario Diez, CEO, QuadrantOne
12:00 p.m.: Old vs. New: The Publisher View
Founded in 1902, Hearst's Popular Mechanics received AdAge's "Media Vanguard Award" for its iPad app, yet its in-house production team made sure to incorporate elements of the traditional magazine format. Founded in 2003, Vox Media features over 300 community-focused websites, with SB Nation swiftly becoming the fastest-growing sports site — with over 35 million users per month. Despite these age differences, the two are after the same things today. What can they learn from each other?
Moderator: Jack Marshall, mobile editor, Digiday
Speakers:
Jim Bankoff, chairman & CEO, Vox Media
James Meigs, editorial director, Men's Enthusiast Group, Hearst
12:25 p.m.: Pitcha Kucha Presentations
In rapid-fire presentations of 6:40, digital-media leaders will present their solutions to an industry problem.
The Power of Peer Influence
Presenter: Brandon Evans, CEO & founder, Crowdtap
Finding the Right Signal Amid All the Data Targeting Noise
With literally thousands of segments available through DSPs and data exchanges, finding value in third party data might feel like a SETI project to some display marketers. Here's how you can avoid wasting infinite time and money.
Presenter: David Dowhan, president, TruSignal
12:45 p.m: Hypebusters: Open Beats Closed
Publishers are erecting paywalls and putting up other barriers to their content. In fact, they should be doing the opposite, argues The Guardian's U.S. commercial director, Chris Pelekanou. Publishers will succeed by adapting to the changed digital environment in a way that's open to partnerships and new technologies.
Speaker: Chris Pelekanou, U.S. commercial director, The Guardian
1:05 p.m.: Devices, Consumption and the Digital Landscape
What can 1,800 digital consumers and 1,200 digital business professionals tell you about the market? The 2012 digital publishing survey by Harrison Group, supported by Digiday and Deloitte, underscores the interactions among tablets, laptops, smartphones and e-readers in the systematic management of personal communications, research, shopping and publishing. What is clear from this study is that consumers are not only in charge, but they are charging ahead. Prepare to be surprised!
Speaker: Jim Taylor, vice chairman, Harrison Group
2:05 p.m.: Pitcha Kucha: The Future of Online Video Creativity
Advances in online video technology are opening the floodgates to new levels of creativity in online video advertising. Oren Harnevo, CEO of Eyeview, the leading personalized video technology provider, will lay out a vision for the future of digital video storytelling and how technology is enabling creative directors to rethink their approach to — and the potential of — online video advertising.
Presenter: Oren Harnevo, CEO, Eyeview
2:15 p.m.: Bands and Brands: Building Content, Communities and Commerce Via Live Music
It's undeniable that music is an empowering force, and in particular, live music is the No. 1 producer of the positive human emotions and experiences that advertisers seek to tap – for example, favorite memories, shared moments, and friendships. The universality of music and its ability to create these powerful emotional experiences have made it a potent springboard, platform or component of brands' marketing campaigns. This session will explore all the ways new media and technology are being harnessed to better connect fans, brands and bands around live music experiences.
Speaker: Russell Wallach, president, Live Nation Network
2:35 p.m.: Hypebusters: Automated Media Technology
Black boxes are becoming white elephants. It is better to buy than build, says David Smith. Will media planning and buying be automated? The algorithm trumps all. With the right algorithms, machine learning will eliminate the need for media planning and buying. But, as David will show, there is no panacea media technology.
Speaker: David Smith, founder & CEO, Mediasmith
2:55 p.m.: Pitcha Kucha Presentations
In rapid-fire presentations of 6:40, digital-media leaders will present their solutions to an industry problem.
Breaking Down the Barriers between Paid, Owned and Earned
Presenter: Jeremy Bloom, co-founder, Integrate
Enough with the Attribution Excuses! Let's Shake Up Your Digital Landscape
Presenter: Mike Fogarty, senior account manager, Adobe
3:15 p.m.: Making the Web Safe for Branding
The Web has yet to make serious inroads into brand-advertising budgets. What's holding it back?
Moderator: Brian Morrissey, editor-in-chief, Digiday
Speaker: Brad Bender, director of product management, Google
3:55 p.m.: Building Brands in a Platform World
Technology platforms are rethinking the way brands and consumers interact with them. Brands are rethinking the way they — and their customers — interact with technology platforms. We'll bring together top brands and top platforms to compare how each side sees the other.
Moderator: Giselle Abramovich, sr. editor-brands, Digiday
Speakers:
Matt Hackett, head of brand strategy & marketing, Tumblr
Joshua Karpf, director digital media, PepsiCo
Adam Kmiec, director social media, Walgreens
4:15 p.m.: Old vs. New: Agency Creativity
The agency model of art director and copywriter is insufficient in digital media. And yet the enduring power of creativity to capture attention remains. What's more, the separation of "traditional" and "digital" is going away. Hear from an agency with its roots squarely in creative and an agency that's born digital.
Moderator: Jack Marshall, mobile editor, Digiday
Speakers:
Andrew Essex, CEO, Droga5
Bob Lord, global CEO, Razorfish
4:40 p.m.: Pitch-a-Kucha Presentation
In rapid-fire presentations of 6:40, digital-media leaders will present their solutions to an industry problem.
Smart Branding
Using DataXu's DX Brand offering, measure consumer sentiment in real-time and serve the right display OR video ad that gives you the highest brand benefit. You don't have to decide before the buy how much media you should spend on display and video advertising. We will find the right impression, the right user and the right context across billions of display and video impressions – for the same campaign – and deliver your campaign to give you the best return on marketing spend.
Presenter: Mukund Ramachandran, gm, brand, DataXu
4:50 p.m.: Special Conversation with Wenda Harris Millard
For turning around The Atlantic in the teeth of the Great Recession, The New York Times described Justin Smith and his leadership team as "something of a marvel in the publishing world," and Ad Age named him "Publisher of the Year." Wenda Harris Millard will talk with him about how he returned the 154-year-old brand to profit for the first time in over 50 years
Moderator: Wenda Harris Millard, president & COO, Medialink
Speaker: Justin Smith, president, Atlantic Media
https://digiday.com/?p=12757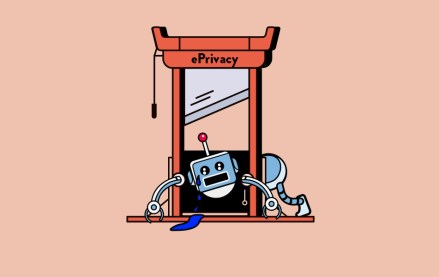 September 29, 2023 • 5 min read
•
•
Publishers are unsure if blocking AI web crawlers is enough to protect their content from being scraped and used to feed AI tools and systems.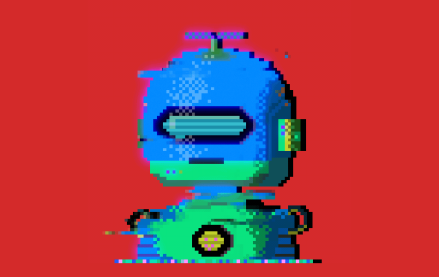 September 29, 2023 • 6 min read
•
•
New features include a new chatbot called MetaAI, Bing search integration, new AI image tools, and dozens of celebrity characters.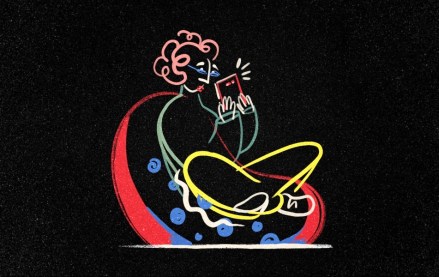 September 28, 2023 • 3 min read
•
•
The Financial Times has launched another lower-priced, subscription-based mobile app product a year after the debut of FT Edit to reach international readers.