Why the Washington Post is building chatbots to deliver the news
April 5, 2016 • 4 min read
•
•
When Microsoft's Tay, the artificially intelligent bot, was taught to be a racist Holocaust-denier by the online masses, traditional publishers got a free lesson in what can go wrong with chatbots.
Chatbots have intrigued digital and old-school publishers, who recognize a growing audience on messaging apps. But with temptation comes a whole new set of complexities. For one: How do you build a useful bot that won't go rogue and damage a publisher's credibility?
The Washington Post is one of many big-name publishers developing such a news bot, and so far it's just known internally as the WaPo bot, according to Joey Marburger, director of product at the newspaper. His team, which includes two engineers, is building the bot as more messaging apps open to such third-party experiences. Kik is launching a bot store today, and Facebook is getting ready to launch a bot store on Messenger, at its F8 conference next week, according to sources.
"We're not going to have an algorithmic conversation learning bot that starts to create its own identity from nowhere, so we avoid that Microsoft Tay debacle," Marburger said. "But we do want it to have a personality and tone, so we will give it that. That should really be the tone and personality of the Washington Post, to a certain extent. So it's got to be able to handle some basic conversation but not in the way of tricking it into denying the Holocaust."
This was precisely the fate of Microsoft's Tay, which was tasked with learning whatever the public taught it through open online interactions. Tay was effectively taught to tweet like a racist by an army of trolls before being pulled offline for repairs.
Character building
All publishers are now having to decide on the services they could provide through the bots, how they might fit the brand, and then how to monetize their content. The Post wants a chatbot that can talk with readers and research news, answering their need for information. In some ways, it will act like a reporter, Marburger said.
"It could have explicit commands like, 'Do this,' but it can also be open-ended commands like, 'What's the latest on Donald Trump?' And it should be able to provide that information to you," Marburger said. "It won't maintain your calendar or help you with tracking packages or things like that. It's got to do what people would expect the Washington Post to do for them."
Messaging apps like Messenger, Kik, WhatsApp, Telegram, Line, WeChat and others are expected to reach 2 billion users in the next two years, according to eMarketer. They are opening to brands and publishers to build e-commerce, utilities and content-sharing experiences.
"We are looking at what platforms we want to go into and integrate, including our native app and website, which could have a stripped-down messaging interface," Marburger said. "We want to be in everything and don't want to do one platform and rush it and make it not as good. We think what we're building should outlast any one platform."
The Post is treating messaging like the latest distribution channel, and just like desktop and mobile and social media, making money from it will take some time.
"The answer is definitely not texting people a banner ad, and we have no plans for advertising right now unless we come up with a really awesome idea, because if right out the gate, there's an ad from a company, it destroys that personal relationship," Marburger said.
Bot monetization
Content publishing platform Outbrain is also eyeing the potential of bots, looking to take its brand of sponsored content and serve it as links through chatbots, which it builds for publishers. Outbrain has a new chatbot service for publishers to set up and run themselves, but it's unclear if any have embraced the tools, yet. "Over the long run, we want to make sure there's a native monetization strategy tied to this," said John LoGioco, evp at Outbrain.
Aside from making money, publishers also are figuring out everything their chatbots can do. Facebook is developing a platform through Messenger that enables bots to book trips and buy goods.
Kik's bot store is launching today with 16 partners like Funny or Die and Vine, which will make their content more easily accessible through these automated assistants. Their bots will learn the tastes of followers and get smarter about what to serve, according to Mike Roberts, Kik's head of mobile development. "The brands already use Kik as an advertising platform, and the conversation has evolved into how to make the experience deeper, make it more of an app experience," Roberts said.
https://digiday.com/?p=170562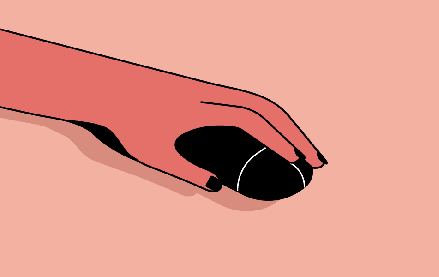 December 1, 2023 • 3 min read
People claim that the role of chief diversity officer is vanishing. However, AI is booming, and the CDO can help ensure responsible AI.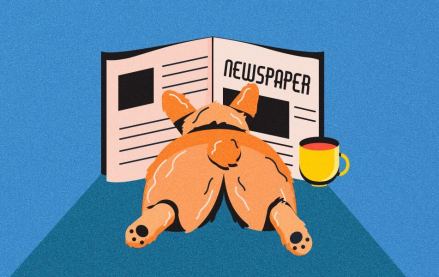 November 30, 2023 • 4 min read
Digiday+ Research found that publishers' programmatic ad revenue didn't quite live up to expectations this year, but they still see it as a growth area.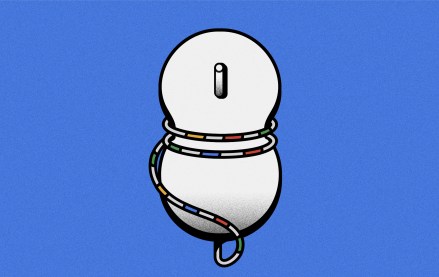 November 30, 2023 • 13 min read
For a couple of publishers, referrals from Google are down upwards of 60%.