Quartz launched 2-and-a-half years ago as an upstart digital-first, global business news brand. The proposition: Quartz would outflank established rivals like The Economist, Wall Street Journal and Financial Times by being more nimble, more audience-focused — and free.
Kevin Delaney, the editor-in-chief, president and co-founder of Quartz, joined the Digiday Podcast to discuss how the 100-person, Atlantic Media-backed publication has rethought many newsroom practices as it built a site that now reaches 10 million people a month.
"It was pretty clear that if you focus on being optimized for digital and social, there's an opportunity for business content to find its readers around the world," Delaney said.
Some highlights from the conversation, condensed and edited:
The tyranny of the 800-word article must end.
Most newspaper articles fall around 800 words. Oddly enough, that's the same length of many online news pieces. Delaney, who wrote hundreds of 800-word articles during his 12-plus years at The Wall Street Journal, sees that as a problem, particularly as news goes mobile.
"What people read online, when you look at the data, is shorter stuff that's focused, creative and social with a really good headline. It doesn't mean it's unsubstantial. It just means it's really clear about what's interesting and focuses on that. A lot of the 800-word stories have been padded out with the B matter. It's called B matter because it's B grade, not A matter, which is the focal point of the story."
Many journalism practices are antiquated.
Like the 800-word article, journalism conventions need updating. Everything from the headline writing process, to using topic-area sections and even reporter beats are relics. Rather than strict beats, for instance, Quartz leans on "obsessions," a rotating group of focus areas that take deep dives into subjects, such as "the future of finance" and "space business."
"I liked when a magazine exhibited an obsession with things. New York magazine at its moments of greatness exhibits obsessiveness with many topics like artisanal Brooklyn. Henry Blodget covering Facebook's IPO obsessively was masterful."
The homepage isn't dead, but it's just a brand statement.
Quartz launched without a homepage. Instead, visitors were taken directly to a feed of stories. Last year, it added in a twist on the homepage. Rather than a list of stories published, Quartz has a constantly updated stream version of its daily newsletter with the most important things happening at that moment.
"The homepage communicates what a brand is. The basic idea is if we're going to make a homepage without a legacy, could you provide a service to readers besides being an index of everything the site has published in the last 24 hours."
Journalism needs to be mobile-first.
Traditional news organizations often concentrate on distributing existing content, rather than thinking of new ways to create that content with digital channels foremost in mind. Quartz claims to think mobile-first not just in design but editorially, leaning heavily on shorter, more graphics-heavy pieces better suited for mobile and social.
"If I had one criticism of The New York Times Innovation Report, it's that it concluded by saying 'our journalism should remain unchanged.' Clearly the opportunity for big news organizations is to rethink from the very beginning of the process what the context is."
Reporters need to be ideas people.
Quartz has a 47-person newsroom with a staunchly internationalist outlook, boasting fluency in 20 languages and experience reporting from some 115 countries. But the core skill Delaney looks for in reporters is an ideas focus that yields prototypical Quartz pieces like this one that used a chart to take a closer look at iPhone shipments, with a less rosy picture presented than what Apple chief Tim Cook presented.
"At a traditional news organization, if you have a beat a lot of news comes to you. There's a flow of things that supplies you with ideas. The single biggest correlation of success at Quartz is when I can get someone talking about topics and I start thinking those are Quartz stories. Someone who has an idea for what's interesting and important is by far the biggest predictor for success."
Video is the next frontier, but it's going to require experimentation.
Publishers are beefing up their video operations, as more video is distributed digitally and video ad placements continue to command high rates. Quartz recently hired a three-person team of video "polymaths" who can produce, edit and animate. Their charge: Spend six months figuring out what works for digital news, particularly on Facebook and other platforms.
"We're not going to run pre-roll on videos. We're pushing the video team to figure out what the future of online news video is. Our conviction is liberating them from traffic requirements, from pre-roll inventory requirements, is the best way to experiment with formats and the social distribution of video and see what works."
Podcast produced and edited by: Tanya Dua.
https://digiday.com/?p=116888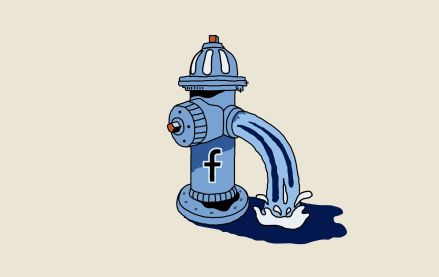 October 4, 2023 • 5 min read
•
•
Publishers are still feeling the effects of a change Facebook made in May that caused a steep decline in referral traffic. Nearly four months later, publishers aren't sure when — or if — that traffic will come back.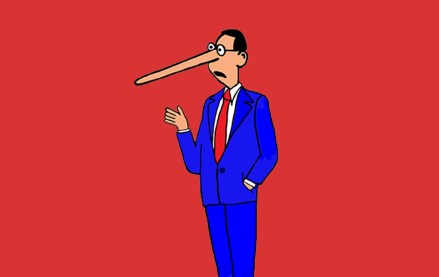 October 3, 2023 • 7 min read
•
•
A new definition for MFAs is available but the vague nature of the guidelines is leading to a lack of standards that might prevent adoption.
October 2, 2023 • 1 min read
•
•
The publishers who attended DPS were focused on the potential upsides of applying the technology to their operations while guarding against the downsides.