Who said old dogs can't learn new tricks — and get them shared on Facebook millions of times.
USA Today has looked for inspiration in the current crop of viral media darlings, BuzzFeed and Upworthy, for a sports section that mixes original and aggregated content with you-gotta-click-to-see-what-happens headlines. In just nine months, USA Today's For The Win has shown "legacy" publishers can win in the social-sharing game. According to comScore, FTW's unique visitors, on mobile and desktop, more than doubled from May to December, when it drew 7 million uniques.
The idea was born when USA Today's Sports Media Group decided it needed a clear blogging strategy. Jamie Mottram, previously the managing editor at Yahoo's news blogs, came in with the idea for a site that fits the way people are finding and consuming content now: through social networks and reading it on mobile. He hired an editorial staff of 10 whom he felt were gifted at covering and telling stories but could also identify, he said, "the one video that we package on our site that's going to get a million referrals from Facebook."
"We looked at non-sports digital media properties that were doing it right – BuzzFeed, for example – and thought, what would the BuzzFeed of sports look like? Or The Atlantic Wire and Quartz, where they cover news in a way that's really user-friendly and shareable," said Mottram. "We looked at what Upworthy was doing – picking and creating content it believed would go viral. Then we basically picked and chose a la carte and put them together, and what came out was FTW."
It's a very different type of sports site. In addition to categories for sports, for example, FTW has sections devoted to GIFs and lists. Many of the posts are repackaged content that has appeared elsewhere.
FTW editors seek out videos and stories that they would have sent each other or their friends — and presents them in a way that is shareable and optimized for mobile. These tend to be quick-hit pieces on what's hot, posting between a few dozen and 40 times a day. The current top 10 most popular posts on the site include Scarlett Johansson's "banned" Super Bowl commercial, an original piece on Seattle Seahawks' Marshawn Lynch at media day for the Super Bowl, and a listicle of the "five most memorable moments in Super Bowl media day history."
Not all posts are created equal. FTW, like the viral upstarts it imitates, has breakout hits. For instance, earlier this month a post with a Duracell commercial about a deaf Seattle Seahawk. There were 76 words accompanying the YouTube embed of the spot, along with a "thanks" to ThePostGame, the sports blog that originally wrote about the campaign. USA Today, however, added the clickbait headline "Deaf Seahawks fullback stars in commercial that will give you chills."
This is a play straight out of the playbook of Upworthy, which tends to favor content packaged in such a way as to promise (positive) emotions. For all that work, the USA Today post was rewarded with 2 million shares. The original post was shared 195 times. Not bad for 15 minutes of work for USA Today.
This is a formula that's being played out across the Web, where packaging up other's content in neat, viral covers has proven a boon. Nine out of FTW's top 10 most viral stories ever have been from the last two months.
FTW is part of a broader push by USA Today to grow its sports audience online. Between December 2012 and December 2013, its sports audience online has grown from 6.6 million unique visitors to 17.4 million, according to comScore. It has also launched another experiment in mobile news, Q, which aggregates NFL-related sports news in mobile-friendly short bursts. That has helped USA Today's sports group to rise to the No. 5 sports property on the all-important comScore rankings, besting CBS Sports and others.
When the site first launched, deodorant company Right Guard signed on as the site's exclusive launch advertiser. FTW soon moved beyond display ads and introduced sponsored content and native advertising. The site's first foray into sponsored content debuted on Jan. 7 with the first of a 14-piece partnership with Kellogg's/Pop-Tarts. "Where Were They Then?" published on Jan. 13 about Olympian Shaun White at age 10, is one of their most viral stories of the month with 19,000 shares — the bulk from reddit and Digg — as of this writing.
Unlike some publications open to having editorial staff contribute to advertising content, for now there are no FTW writers contributing to the creation of sponsored posts. Rather, there is a team for the broader Sports Media Group that works closely with FTW to propose a series that could run on the site with or without an advertiser attached.
"Getting there first seems to really be paying off now even more than before," Mottram said. "We've staked out a leadership position within sports-based social content, and now is the time we really need to take advantage of it in terms of advertising content that will do as well as editorial."
https://digiday.com/?p=62469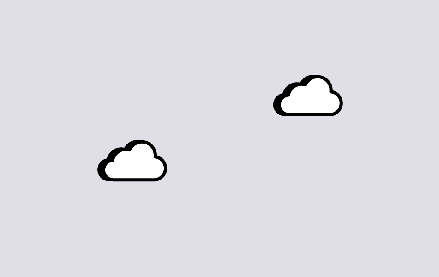 November 29, 2023 • 6 min read
Reducing carbon emissions from the digital ad ecosystem is an important priority, but various players are skeptical that much can — and is — being done to practice sustainability.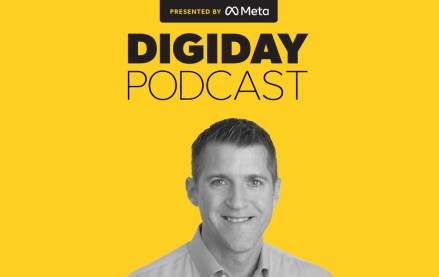 November 28, 2023 • 4 min read
Google's vp of global ads is confident that cookies will be gone from Chrome by the end of next year, despite all the challenges currently facing the ad market.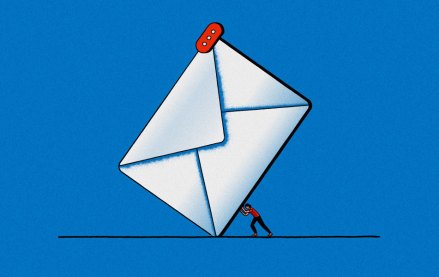 November 28, 2023 • 6 min read
Some email newsletter platforms' click-through rates are actually click-to-open rates, which are measured against the number of emails opened rather than the emails sent. But buyers seem to prefer it that way.