Social media platforms in China, including Weibo, QQ and Renren, have gone from zero to 60 in even less time that it took their U.S. counterparts, such as Facebook and Twitter, to gain traction here. It's not surprising. China has more Internet users than any other country – almost 500 million  — and they spend hours each day interacting on social networks, gaming and shopping.
U.S. marketing and advertising agencies are eyeing the currently fragmented but potentially huge market. Engauge, an Atlanta-based digital advertising agency whose clients include Nationwide, Cisco and UPS, has just announced a partnership with the China-based WE Marketing Group to launch WE Engauge, the first social media marketing agency in China.
According Rick Milenthal, chairman of Engauge, U.S. agencies are in the advantageous position of being able to predict how social media will develop in China in the next two years, based on how social media has developed in the U.S. in the past two years.
"Two years ago in the U.S., companies, even big brands like Coca Cola, would not invest heavily in strategic counsel, community management and digital strategy around social media. They would participate in it but look at it as a free medium, and there wasn't significant agency involvement," Milenthal said. "That has changed. Our social marketing practice – not social paid media — has grown about 400 percent in the last year. It's a multi-million dollar enterprise for us in the U.S. with companies like Cisco, Coke, Nestle and others. We see China as being right where the business was in the United States only a year and half or two years ago."
According to a survey of Chinese companies conducted by PR Newswire for the period between July and October of this year, more than 77 percent of surveyed businesses have a micro-blog presence, but 70 percent of companies use their social media streams don't make effective use of those presences. Almost two-thirds of the companies surveyed have fewer than 10,000 followers.
Milenthal said the reason for the lukewarm reception that brand pages are currently getting in China is that right now, brands in China have not yet figured out how to engage followers, and most have not committed time or resources to the channel. "The marketing is quite fragmented," he said. "A company will have quite a few brand pages; there are a lot of fan pages around different brands but there is very little professional marketing going on, leveraging social media today."
That seems likely to change quickly for several reasons. The first and most obvious reason is that brands will certainly respond to the lure of China's large and Internet-savvy audience. The second is that the Chinese social media platforms afford brands a little more space for their messages. Like users of Twitter, users of Chinese micro-blogging sites have a limit 140 characters per post. But because of the way Chinese is written, 140 characters are roughly equivalent to 140 words.
Milenthal said the nuances of Chinese culture coupled with the restrictions placed on social media by the Chinese government made partnering with a Chinese agency a prerequisite to Engauge's entry into the market. He said that the agency's WE Marketing, Chinese partner, was able to offer insights into reasons why social media has grown exponentially that would not have occurred to Westerners.
"Our leader of the operation in China, Hugo Chan, has a theory about the exponential growth," Milenthal said. "China's had the one-child rule for two generations. But, culturally, China's families have always had deep connections to their extended family, aunts and uncles.  This generation doesn't have any aunts and uncles. Young people in China are wanting to connect, creating higher demand for social media. Social media fills psychological need."
Even though social media adoption in China is already in overdrive, Chinese users are wary of e-commerce because there is a great deal of e-commerce fraud in the country. According to Milenthal, social media will allow users to communicate about their shopping experiences, both good and bad, which will, in turn, drive commerce through social marketing. "Brands in China will turn to agencies for social marketing strategy, the actual community management – providing the actual voice on behalf of a brand — social listening – monitoring what's going on on all these social platforms and then responding to it – and the development of actual content," Milenthal said.
The newly formed company, which will have its official launch in January, already has several clients including Cisco, China Care Rental and Mars M&M.
https://digiday.com/?p=1712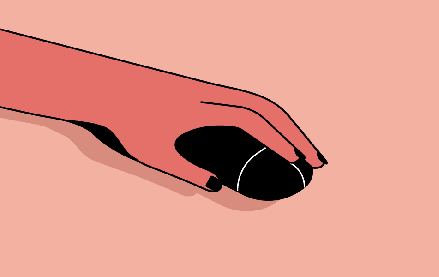 December 1, 2023 • 3 min read
People claim that the role of chief diversity officer is vanishing. However, AI is booming, and the CDO can help ensure responsible AI.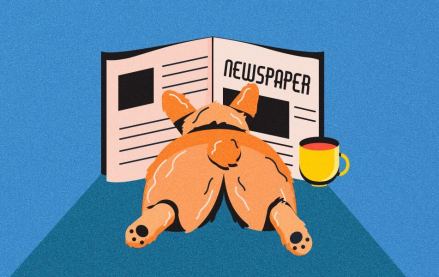 November 30, 2023 • 4 min read
Digiday+ Research found that publishers' programmatic ad revenue didn't quite live up to expectations this year, but they still see it as a growth area.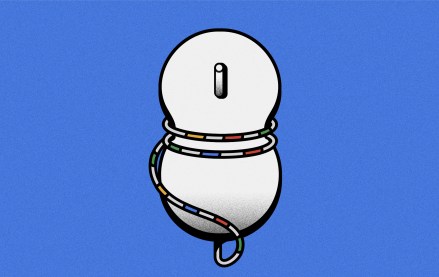 November 30, 2023 • 13 min read
For a couple of publishers, referrals from Google are down upwards of 60%.