On a recent August afternoon, in an oblong, glass-walled conference room overlooking Chelsea Piers, someone has hung Christmas lights alongside an inflatable palm tree. A crew of seven or so 20-somethings, all in jeans and t-shirts, are milling about preparing to shoot a scene. The room looks like a makeshift, slightly amateurish film set. Two guys are holding digital cameras while one extends a long boom mike. There's a laptop and a pair of pencil jars on the table. A milk crate sits on the floor holding various ropes and cords. In the background sits a DVD of the cult horror flick The Human Centipede.
Amir Blumenfeld, one of the stars of these proceedings, is singing "Let it Snow" while hanging letters on a clothes line, spelling out the phrase "Talent Show" — incorrectly. As one of the crew men clacks an old-school director's clapboard, Blumenfeld' partner Jake Hurwitz enters the room and blows his line right away. This happens often. After a couple of missteps, including Hurmitz's struggle with a joke that includes the line: "incredibly high-res photo of your anus," the crew takes a break to readjust its shot, while the two performers rehearse their next few lines.
Hurwitz, 26, and Blumenfeld, 28, are better known as Jake and Amir. The pair are former staff writers for CollegeHumor.com, which IAC acquired back in 2006. Soon after that deal was made, the two started experimenting with making funny videos. They've become two of the biggest stars in Web video, with over 350 "Jake and Amir" videos produced. According to College Humor's internal data, each episode generates half a million views. The site, driven in part by the two comedians' popularity, has 800,000 Facebook friends and is the
No. 7 most-viewed YouTube channe
l. Blumenfeld himself has 86,000 Twitter followers alone, while Hurwitz claims around 33,000.
"If we're like an hour late posting [a new episode], we hear about it," says Blumenfeld. "People are like, 'where are you?'"
Initially, the pair experimented with styles, alternating who'd be the straight man and who'd be the wacky one. But soon they fell into a pattern that clicked. The premise of each episode of Jake and Amir is basically the same: each plays fictional versions of himself, and the episodes are set at College Humor's New York offices. They are essentially telling the same joke again and again: Amir is an arrogant, outspoken idiot who is constantly disrupting the workplace, while Jake is his forever exasperated but ultimately loyal buddy.
In the clip being shot on this day
, Amir has invited the College Humor staff to a talent show — with the explicit exclusion of Filipinos. Jake arrives to an empty room to question Amir's decision. While a cocky Amir defends his show, Jake notes, "Nobody showed up!"
After finally getting the anus joke right, Blumenfeld is stumbling again and again on a mouthful of a line in which he describes his vision for the failed talent show: "Daily Show-type theatrics, only a little bit, eh, right of center, a lot of smoke and mirrors political potty humor stuff, with a pop culture slant geared toward skewering the left!"
"You have no one to blame but yourself," says Hurwitz between takes. "You wrote that line." Eight takes later, Blumenfeld nails it.
College Humor wasn't always about originals. Begun by college students Josh Abramson and Ricky Van Veen
way back in 1999
, it was mostly links to funny stuff online, photos of college girls kissing each other or with the site's name on their
breasts
(preferably both). There were also photo submissions of pranks pulled in dorms. A popular one was to duct tape all of a roommate's possessions while he was away. A good chunk of College Humor's revenue came from sales of ironic t-shirts and gigantic foam
"big shocker" finger puppets
. (Don't ask.)
After its acquisition by IAC in 2006 — it quickly jettisoned the Shocker — the site slowly but surely shifted its attention to original content, betting it would differentiate it from sites like Break and Metacafe that were aggregating the same wacky links and videos. Each week the site churns out 15-to-20 original clips for its 5 million unique users (according to ComScore) who are consuming 100 million video streams a month.
College Humor takes a decidedly old-school approach to its content. It still produces plenty of one-off clips aimed at going viral, but series have become its signature, with "Jake and Amir" at the forefront. Other series include the twisted office romance "Full Benefits," as well as "Hardly Working," another office-set show featuring Blumenfeld.
"College Humor has grown up," said CEO Paul Greenberg, a former executive at Time Inc. who joined the company last fall. "We create a lot of content. And we've got this distribution network that no one has. Very few other companies can do what we do."
"We've slightly tweaked that," explained Greenberg. "Now we pilot things and see what works."
For example, recently the site produced "
Start-up Guys
," which spoofed venture-funded Internet company culture. It proved so popular that it has become a multi-episode series.
Jake and Amir long ago proved they had an enduring following. "They are one of our premiere franchises," said Greenberg. "There is a rabid audience for the stuff they do. And what really works for them is that they are such great writers."
Indeed, Blumenfeld and Hurwitz cut their teeth writing funny essays for College Humor. In fact, neither has a background in standup or sketch comedy.
Now, they shoot nine videos in a week, of which eight usually make it online. That's a tremendous amount of content compared to the almost leisurely pace traditional media operates at. The pair bangs out as many clips as they can in short bursts these days, since Hurmitz recently moved from New York to Los Angeles.
"We were originally just on Tumblr and Vimeo," said Hurwitz, who had aspired to be a TV writer, not performer. "We had a few really loyal fans. It was really gradual."
They've also become businessmen. In addition to selling Jake and Amir merchandise, the two have begun producing videos exclusively for advertisers, including a series of clips for Bacardi and a
just-launched campaign for Xbox
starring model Marisa Miller. Neither seems particularly enthused about becoming creative pitchmen. But their
"Get Together" series for Bacardi
was even nominated for a Cannes Lion. Blumenfeld says he doesn't mind the occasional product placement as long as it doesn't cross the line.
"Sometimes they are like, 'You have to wear this hat,' which is OK," he says. "But we don't want to do a whole episode about suntan lotion. We try to keep it as legit as possible." Hurwitz added, "People are sensitive about it. One time we used a Flip cam during an episode, on our own, and some commenters were like, 'Nice promotion!' Flip had nothing to do with it."
Regardless, advertising demand is robust. Besides custom episodes, College Humor runs traditional post-roll video spots and banners alongside Jake and Amir clips. Recent sponsors have included Klondike and Blackberry — both of which seem OK with the occasional anus reference and F-bomb.
Unlike many Web stars who demur when "the TV question" is raised, Hurwitz and Blumenfeld openly admit to more traditional entertainment ambitions.
"I'd love to try TV," says Blumenfeld.
College Humor has already tried the TV route.
A six-episode series on MTV
in 2009 came and went. But Hurwitz and Blumenfeld are undaunted. In September, the pair will roll out a special long-form episode of the show on the Web and in DVD form.
Will the duo's short-burst hi-jinx translate to linear TV? The trick in translating Jake and Amir's short-form aesthetic to long form, especially TV, will be to not diminish the duo's off-the-wall irreverence and smart-but-juvenile vibe.
"Right now we have complete creative control," Hurwitz says. "Literally the first time our bosses see our work is when it's on the site."
That process may change. But for now, Jake and Amir's burritos have arrived. They're off to squeeze in some lunch, before gathering around one of the many cubicles in the IAC office to shoot another video.
https://digiday.com/?p=3134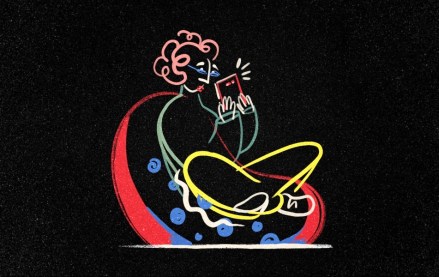 September 28, 2023 • 3 min read
•
•
The Financial Times has launched another lower-priced, subscription-based mobile app product a year after the debut of FT Edit to reach international readers.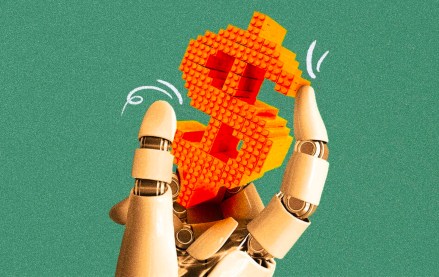 •
Publishers are starting to apply AI to their sales operations.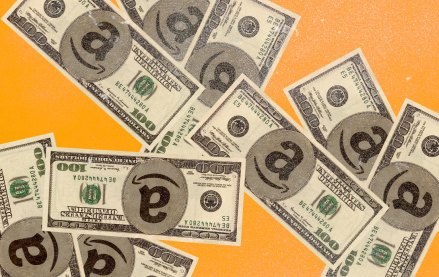 September 27, 2023 • 6 min read
•
•
The agency accused the e-commerce giant of conducting a range of anticompetitive behaviors that hurt both shoppers and sellers.