Twitter is continuing to beef up its advertising offerings with a new interactive format.
The ads, debuting today, are called "conversational ads," and they combine video, polls, hashtags and the ability for people to retweet it with a customized message. In a statement, Twitter said the new format makes it "even easier for consumers to engage with and then spread a brand's campaign message," because it apparently thinks people really want to share ads.
The intent is to get users to retweet the ad with a "call to action" button (i.e. a poll), personalize it, and share it to their followers. While that could lead people to trolling a brand's hashtag, Twitter hopes the format entices people to share ads by being more engaging than a promoted tweet or hashtag.
Lifetime and Samsung were some of the first brands to test it. The cable network used it to promote to its new a cappella series, as seen below: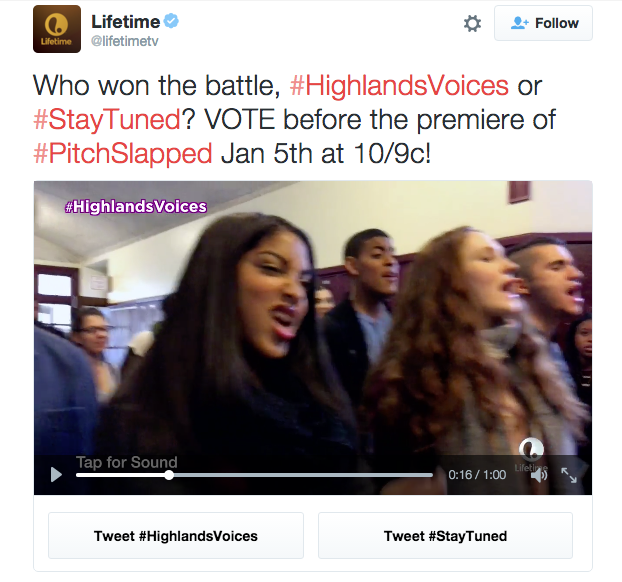 It's one of the many ways the company is hoping to boost profits to appease investors. Last month, Twitter announced it's going to serve ads to users who are logged out of the service, which is apparently as many as 500 million people. Also, Twitter is hoping to attract brands to its new Moments feature and sell a glossy Promoted Moment for a reported $1 million.
https://digiday.com/?p=154135