Rise of the Machines
@chasnote, Chas Edwards, CRO at Luminate, doesn't have much faith in humans.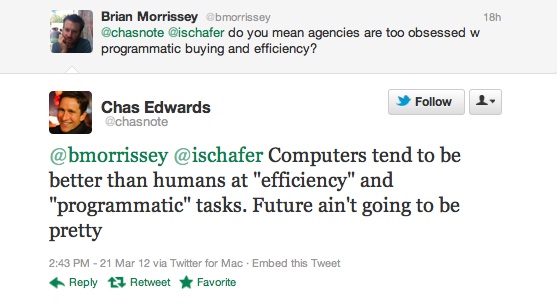 QR Code Haters Unite
@scottwitt, Scott Witt, Apple executive, doesn't want to engage with his taco.

Who Your Homies Are
@jeffhasen, Jeff Hasen, CMO of Hipcricket, thinks haters aren't always going to hate.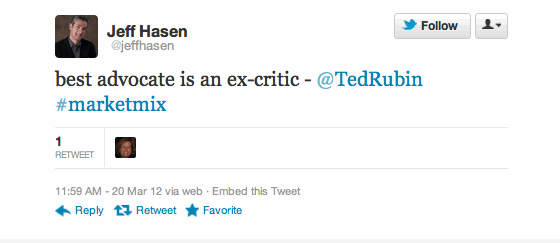 First World Problems Part I
@hanelly, Andrew Hanelly, digital strategy director at TMG Media, is getting impatient.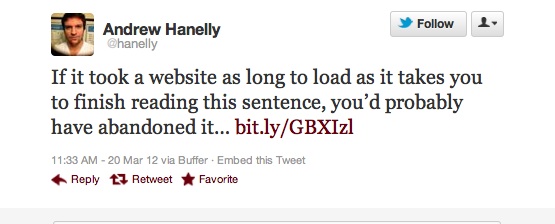 First World Problems Part II 
@caseyjohnston, associate writer at Ars Technica, is not happy with the mobile Web.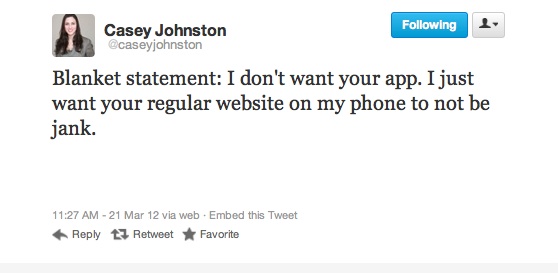 https://digiday.com/?p=9212