With popular posts titled "On My Butchness" and the brilliant "Dirtbag Teddy Roosevelt," The Toast is not your typical blog.
Needless to say, you won't find the 118th recap of one of the "Real Housewives" installments. You also won't find contrived outrage. Instead, The Toast tackles everything from literature to "Columbo" to the perils of the natural world, in a tone which is at turns humorous and earnest. It is a publication that's different mostly because it doesn't underestimate its readers' intelligence.
For example, when Vanity Fair published its 20th annual "News Disrupters" feature, replete with the usual names and white faces, The Toast responded in kind with "A List of One's Own," a list of female writers and editors whom The Toast's co-editor Mallory Ortberg believes deserved the spotlight alongside Vanity Fair's disrupters. The site is as comfortable riffing on "Galaxy Quest" as it is on sending up every Canadian novel ever.
Only a year old, it averages 600,000 global uniques per month, according to Quantcast, and it has 15,600 Twitter followers and 12,600 Facebook likes. It may be dwarfed by women's blog Jezebel, which commands 8 million average uniques, according to comScore, and The Hairpin, with 900,000 monthly global uniques, but it has already carved out a niche for itself as a publication that serves the needs of its very particular audience.
Toast co-editor Mallory Ortberg spoke with Digiday about what disruption really means, and how it fits within The Toast's editorial mission. Excerpts:
What were your thoughts on the Vanity Fair piece?
Every couple of months, a list like this comes out, and they're usually pretty predictable: It will be people you already know, people who have impressive jobs at big corporations, people who are generally white men. Occasionally, there will be one or two white women thrown in there for a smattering of diversity. There were so many women and queer people and women of color that I could think of in five minutes off the top of my head who were doing more interesting, innovative, disruptive things. It just seemed so lazy to me.
So what is media or news disruption, then?
Somebody made a super-good point about what disruption wasn't, which was to start your job at a huge media concern, and then spin off your own blog under that umbrella or get a ton of VC funding. Anyone who's starting their own project, like Mikki Kendall and Jamie Nesbitt starting Hood Feminism with their own money, on their own time, without anybody overseeing them — that, to me, looks more like disruption than "The New York Times gave me a lot of money to make this."
How does your list fit in with The Toast's editorial mission?
Part of The Toast's mission is talking about women who are doing interesting things that they care a lot about. We're not the kind of blog that covers everything that's going on in the news, but when there's a big enough story or something we missed, we do like to talk about it.
What prompted you and your co-editor, Nicole Cliffe, to start The Toast?
It was very much between the two of us. We really got each other, and we thought it would be really fun to do a project together, but at the time, I had a full-time job and she had a full-time job. We were really inspired by Choire Sicha and Alex Balk at The Awl. We thought, "Well they just said that. If they can do it, other people can; so why not take them at face value?"
How does The Toast monetize?
It's pretty standard ads, and we get enough traffic on a daily basis that we started turning a profit pretty early. We were able to pay our writers right away, which meant so much to us.
Why?
Writing is work, and that work deserves payment in our capitalist society. So we just thought, "Yeah, let's pay everybody," and if it failed, it failed. People seemed really happy that we were up front [about our budget]. Sometimes people would take their pieces elsewhere, and that's wonderful. I think everyone should be getting as much money as they possibly can. But a lot of people appreciated that we were just making a gesture, even if it was $25 or $50. It's not nothing, and that was our goal: to offer people not nothing.
You've also dabbled in sponsored content.
We did for JSTOR and for Warby Parker. It totally worked because cute glasses and reading academic articles are exactly what The Toast is about. There's not a lot that's off the table with us when it comes to different ways of making money. We would always have a conversation about it and we just go from there. We occasionally have readers sponsor pieces; we have a donate page. We will often do a little blurb at the beginning of the piece, "Here's the person who sponsored this; here's the reason why they did it. Let us know if you want to be part of this series."
Can a niche site survive in the long term?
Because the Internet is fragmented, there are so many different communities and fandoms and special-interest sites that it's built up in such a way that people want to seek out what they're already interested in. It was sort of like, there was a community already in place, and we found it, and they found us. It just really clicked.
How would you characterize the average Toast reader?
Fucking delightful! I was so surprised when our publisher told us that a little over 30 percent of our readers are male. We do not actively cultivate men at all. So I'm amazed and delighted that so many men want to read our site. Obviously, the majority are women in their 20s and 30s; they are in college or graduate school, young professionals, generally living in cities but not always. They love to read, they love to talk about what they're reading, they're very engaged with politics, they're very engaged in learning about the world of science and technology, they're really intellectually curious and they're very thoughtful. Really cool bunch of weirdoes.
As The Toast grows, how do you see its publishing offerings changing?
Right now, we have plenty of the sort of pieces you can see on a blog. We can afford that. We would love to see more long, reported pieces.
https://digiday.com/?p=88919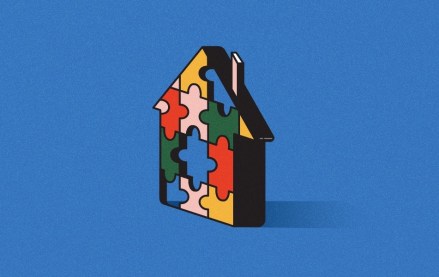 September 22, 2023 • 4 min read
Apartment Therapy's president Riva Syrop took the stage at the Digiday Publishing Summit to discuss the convergence of commerce and sponsorship revenue within its Small/Cool event.
September 22, 2023 • 4 min read
Media execs took stage at the Digiday Publishing Summit to discuss the growing importance of ROI in ad campaigns this year.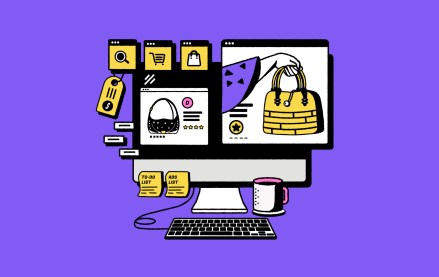 September 22, 2023 • 4 min read
CEO Satya Nadella said AI assistants will be as ubiquitous as PCs and will help users navigate across apps, operating systems and devices.