To get closer to DTC brands, Mars Petcare is becoming a venture capitalist
July 4, 2019 • 4 min read
•
•
Mars is looking to cement itself as one of the largest and most influential venture investors in the pet care industry.
The pet care arm of the CPG business, which makes an estimated $18 billion in revenue from pet care annually, hopes the move not only gets pet care direct-to-consumer brands to market faster, but also to share in the spoils. After all, the pet care market is forecasted to be worth $202.6 billion by 2026, per consulting firm Grand View Research.
Mars Petcare created the "Companion Fund" last March with a dedicated $100 million investment pot, part of which it has used to back corporate-wide investments in 20 startups. Some of those investments skew toward science startups to fuel the nutrition side of the business, but there's a growing focus on DTC businesses too.
DTC brands are the envy of CPG businesses like Mars. They move fast, have leaner structures and generate reams of data from selling directly to people. The closer Mars Petcare can get to DTC startups, the better it can understand the constantly contorting DTC model, which is a priority in a CPG category where the largest players want to nudge businesses models primed to profit from bulk shipments to stores, to ones that also profit from delivering smaller-quantity shipments to individuals.
"There's a lot we can learn from those [DTC] businesses when it comes to the proximity they have to people," said Leonid Sudakov, the head of connected solutions at Mars Petcare and the president of its Kinship accelerator scheme.
Unlike other corporate-venture arms, Mars is what's called the "limited partner" to the Companion Fund, which means the CPG business has limited influence over what the execs running the venture-capital fund do with the money as they bet on which DTC startup can next achieve unicorn status. Investments can pay off in two ways: Mars profits from its own stake in a startup that eventually floats on the stock exchange, or the CPG business could acquire a startup it has helped grow, to branch out into new services as it did when it bought "Fitbit for dogs" Whistle in 2016.
Bets made by the venture-capital fund range from $2 million to $5 million for startups going through early phases of growth, in exchange for minority stakes. Marketing support is also offered to chosen startups as is product development expertise, manufacturing resources, distribution plans and science. So far, the team at Mars Petcare have tried to back as many startups as they can including fintech firm Scratchpay, rather than try and pick winners outright. To date, the fund has seen 1,800 young pet industry startups, and has only invested in 1.1% of them.
"When we started the fund, it was clear that the startup ecosystem in petcare was underdeveloped. There was not enough venture money," said Sudakov.
Finding those businesses isn't easy. Between 2004 and 2013, 65% of 10,000 U.S. businesses that received venture-capitalist funding failed completely, according to venture capital outfit Correlation Ventures. Mars turned to the startup world to make sure it could function as a real venture-capital fund. Ben Jacobs, an investor and co-founder in the Whistle pet tech startup Mars acquired, leads the fund, alongside Sudakov and two other partners Jeannine Taaffe and Kay O'Donnell who previously worked at the Banfield Pet Hospital and Pet Nutrition parts of Mars Petcare.
The search for DTC businesses is also backed by a larger spread of data experts that Mars has been on a tear to find over the last 18 months. "It's been a challenge because we've had to bring in a lot of outside expertise from companies like Twitter and the agency sector in order to really understand the value of data to our business," said Sudakov. In the last nine months, Mars Petcare has hired a data and analytics lead as well as a data engagement lead, while other senior roles within its global solutions team have been poached from data specialist firms like Merkle. The partners behind the "Companion Fund" are also aided by Digitalis Ventures, a separate venture-capital firm for startups focused on human and animal health, that manage the fund day-to-day. Potential investment opportunities are also sourced through the Leap Venture Fund, an accelerator scheme launched by Mars Petcare last March.
"There is logic to generating growth by starting new things — but the most established businesses in our experience find this incredibly hard, given the odds," said Blackett Ditchburn, strategy director at innovation consultancy Fearlessly Frank. "Whatever the outcome, a well-run VC fund should beat — or at least equal — the returns made from a conventional stock market investment — so Mars should get their money back in due course — over the next 10 to 20 years."
Brands acting like venture capitalists isn't a new trend, but there are few success stories. Capital invested in large, successful brands is there for a dependable, low-risk return. Investors will not be pleased if they look around and find their capital exposed to venture capital-type gambits, even if that stable business is not showing stellar growth.
https://digiday.com/?p=339807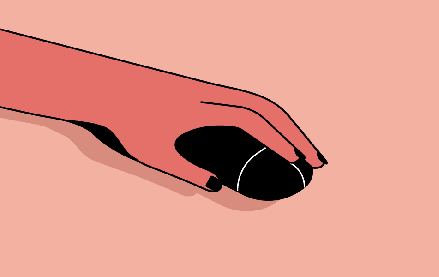 December 1, 2023 • 3 min read
People claim that the role of chief diversity officer is vanishing. However, AI is booming, and the CDO can help ensure responsible AI.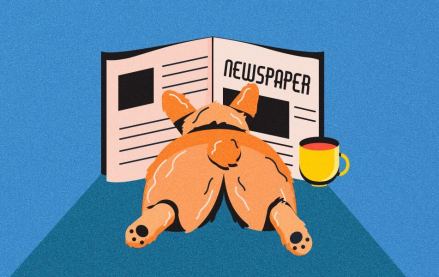 November 30, 2023 • 4 min read
Digiday+ Research found that publishers' programmatic ad revenue didn't quite live up to expectations this year, but they still see it as a growth area.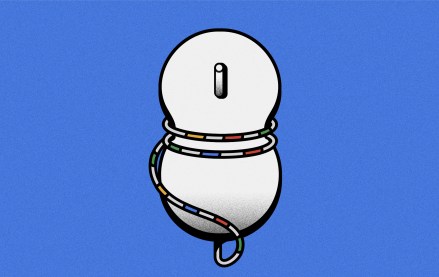 November 30, 2023 • 13 min read
For a couple of publishers, referrals from Google are down upwards of 60%.