If 2012 was the year of anything, it was certainly the year of the GIF.  From countless Tumblr blogs, memes, single-serving sites and even ad campaigns featuring the retro Web format, GIFs are pretty much inescapable online.
With the holiday season upon us, London-based artist and designer Ryan Todd has created the perfect site for those of you looking to spread the holiday cheer via GIFs. The site is called Christmas GIFs, and as the name suggests, it's a site full of holiday-themed GIFs. But these aren't your run-of-the-mill interwebz GIFs; these are unique, creative GIFs made by many different talented artists, directors and illustrators from around the world.
As Todd explained, the goal of the site is to showcase these artists' works and to get people to share them with family and friends over the holidays. All of the artists' GIFs appear with links to their websites, social sharing buttons and an email sharing option.
Todd took time to explain the project and what it is about GIFs that are so addicting.
What gave you the idea to do this project? 
I've always been a sucker for a good animated GIF and love how easy it is to make one. I wanted to use the GIF format as a means to enable artists, animators and directors to create a piece of animated art, whatever their experience. The aim of the project was twofold: to create a space for professional animators and directors to produce something personal, experimental or just plain fun; and for illustrators and artists who may not have created anything animated before to take their first step into the world of the moving image. The animated GIF offers the perfect format in which to create something special.
How did you find artists and directors to participate?
I'm an artist myself, and the original group of practitioners I asked to be involved in the project were people whose work I loved and who I thought would create a really diverse collection of ideas, styles and approaches. Once the site had been launched, I widened the net and have since been in contact with different illustration and animation agencies. The site had so much traffic that I thought it would be an amazing way for someone to promote their work in an interesting way.
What's with this GIF craze? Why do you think they are so popular again all of a sudden? 
I'm not sure if the fact that it's the GIF's 25th Birthday has anything to do with it, but the humble file format has reinvented itself over the last year. It also topped YOLO as the Oxford Dictionary Word of the Year. I think its recent success is largely down to its ease of creation. You don't have to know Photoshop to make a GIF anymore; there are plenty websites and now phone apps that allow the amateur user to create their own.
What makes a good GIF? 
For me, its a good loop: those GIFs that seamlessly go on and on with no break or flash back to the beginning. The more ridiculous the better too. It's been amazing to watch my inbox inundated with a mad, festive mixture of styles, approaches and ideas.
Do you think GIFs will be a lasting trend or just another passing Web fad? 
Until there is an easier universal way to create stop-frame animation, I think the GIF will remain the humble little hero of the Internet.
GIFs and story image via Christmas GIFs
https://digiday.com/?p=27567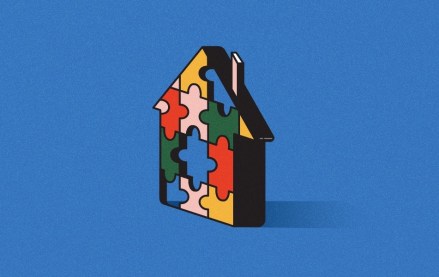 September 22, 2023 • 4 min read
Apartment Therapy's president Riva Syrop took the stage at the Digiday Publishing Summit to discuss the convergence of commerce and sponsorship revenue within its Small/Cool event.
September 22, 2023 • 4 min read
Media execs took stage at the Digiday Publishing Summit to discuss the growing importance of ROI in ad campaigns this year.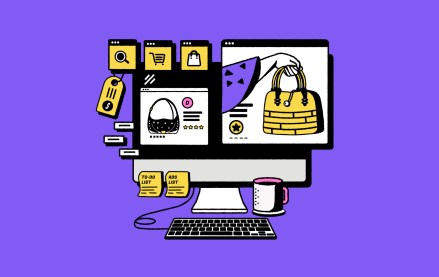 September 22, 2023 • 4 min read
CEO Satya Nadella said AI assistants will be as ubiquitous as PCs and will help users navigate across apps, operating systems and devices.