Many on the Internet hate vertical video. To self-righteous denizens of reddit and YouTube, people who shoot mobile videos in portrait mode — think skinny and tall video, rather than the widescreen format normalized by movies and television — are uncouth amateurs.
But publishers and marketers who once dismissed vertical video as an amateurish mistake are changing their perspective. That's in large part due to changing consumption habits that are making mobile the norm rather than the exception.
Thanks to apps like Meerkat, Twitter-owned Periscope and Snapchat, the media industry is beginning to take vertical video seriously. That's because vertical video delivers better results than standard video in environments where people tend to hold their devices upright. Snapchat told the Daily Mail, a Snapchat Discover content partner, that vertical video ads have up to nine times more completed views than horizontal video ads, according to Daily Mail North America CEO Jon Steinberg.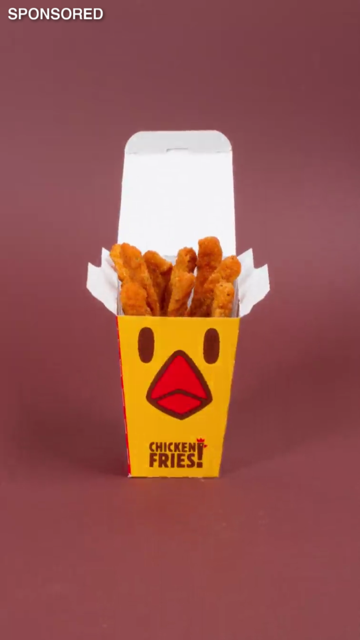 When you encounter a video ad in Snapchat or any other mobile app, it's "totally stupid" to have to rotate your device in order to see it in fullscreen, said Steinberg. A lot of viewers will just navigate away when they encounter a horizontal video ad on mobile. "But if a video is vertical and a little bit compelling, you're going to keep watching. It intuitively makes sense."
A number of Snapchat advertisers have created vertical video assets for the app, including Burger King, Macy's and Spike. Brands are also streaming vertical videos on Periscope and Meerkat: Retailers have jumped on Periscope to show off their wares, while automakers used both Periscope and Meerkat to unveil new cars at the New York Auto Show. Both apps only work in portrait mode, a design decision driven by the fact that people generally hold their phones with one hand. Periscope does plan to add a landscape mode down the road, but the company's CEO Keyvon Beykpour expects most users to stick with vertical video, according to BBC News.
Vertical video on mobile is usually a better user experience, said Steinberg. Rotating your phone to watch a video in widescreen "is the equivalent of having to sit at your desk and rotate your computer monitor all day long," he said. "I don't know if I'd want to watch 'Avatar' vertically. But I'm obsessed with Periscope, and I've watched Periscopes for 20 or 30 minutes and not had any problem."
Critics hurl two common complaints at vertical videos. The first — they don't fit most screens, leaving ugly black bars on either side of the video — doesn't apply to mobile. Horizontal video, watched vertically, has that same issue. The second is still applicable: That's just not how we see. Humans' horizontal field of view is wider than our vertical field of view. But that's largely irrelevant when it comes to small mobile devices.
"It is easier and more comfortable to move the eyes horizontally than vertically, especially up," said Dr. Eli Peli, a professor of ophthalmology at Harvard Medical School, who consulted on Google Glass. "However, neither of these facts will have an impact on comfort or safety of using a vertical presentation on a smartphone. The visual field extent of a smartphone held at arm length is very small. The vertical extent of the field is much wider than this, as is the ability to move the eyes and scan vertically."
For veteran video makers, it isn't any harder to create vertical video content than it is to produce standard widescreen video, according to Dominic Sandifer, president of GreenLight Media & Marketing.
"We need to be doing vertical video more from an editorial standpoint as well," said Steinberg. "We're just as responsible."
No one expects the vertical video haters to go away, but brands should ignore the critics, said Tom Westerlin, creative director at Huge, who recently created a vertical video "story" on Snapchat for Dick's Sporting Goods. "Haters are gonna hate. People love to talk shit. That's great, good for them. It basically just fuels the buzz around the future of video. And video is not just widescreen; it's square, it's portrait, and soon, it's going to become 3D, virtual reality, 360 degrees. There's not just one way to make video content."
Main image assets courtesy of Snapchat / Jon Steinberg / Eric Blattberg