Time Inc. is the steward of some of the media's oldest, most storied brands. But some of its recent moves have been driven by brands it's owned for just a few months.
The publisher's recent moves to ramp up its native advertising operations, expand its ability to work with amateur contributors and influencers, and even trim people from its payroll can all be traced back to lessons learned from Fansided, Hello Giggles and xoJane, three sites the company acquired last year.
"Some of those brands ironed some of those things out first," Jen Wong, Time Inc.'s chief operating officer said, in response to a question about the sites' influence on native advertising.
Since its spin-out from Time Warner over two years ago, Time Inc. has been busy buying up companies to decrease its reliance on print advertising and subscription revenues. It bought the digital ad targeting tools Viant and BizRate Insights, which Chairman Joe Ripp said are on pace to add more than $100 million in revenues in 2016. It scooped up a suite of events businesses in the U.K., a family-focused productivity app called Cozi, and a several youth sports businesses which it's since rebranded as SI Play.
At the time, the editorial acquisitions looked like a way to buy easy access to male and female millennial audiences: Hello Giggles, in particular, is front and center in presentations Time Inc. makes to advertisers at events like the NewFronts.
But Time Inc. management has also learned lessons from them, too. Here are some of the things its new editorial properties helped them figure out.
New revenue streams
Late last month Time Inc. announced it was launching Springboard, a tool designed to help Time Inc. editors onboard and build groups of contributors, sometimes for paid work, sometimes unpaid.
Ultimately, Springboard is supposed to be a tool that all of Time Inc.'s brands can use. But Fansided used a similar tool to grow a network of more than 1,500 contributors, according to Regina Buckley, Time Inc.'s svp of digital business development. Before Time Inc. actually purchased Fansided, the former was using the latter's contributors to generate content for a number of Time Inc. properties, including Sports Illustrated and Entertainment Weekly.
Time Inc. also learned about how to distribute native and sponsored content from Hello Giggles and xoJane. "They're sort of a native-first product," Wong said. "That's their nature." While Time Inc. titles were selling native ads and sponsored content well before the acquisitions, it learned finer points from those two female-focused titles about how to distribute it more widely, spreading it across titles and syndicating it to portals. "We hadn't attacked it in a focused way," Wong said.
Tighter belts
While Time Inc. has done different things with its newest brands since acquiring them, all three had their editorial staffs trimmed within weeks of purchase. Staffers were laid off, before being replaced by hourly workers, or sometimes not replaced at all, according to people with knowledge of the acquisitions. In addition to the cuts, editors were often told to ramp up publishing output, in some cases nearly doubling it.
While the moves were not good for near-term morale — "It was the quickest I've ever seen morale slip," one person with direct knowledge of an acquisition said — it's hard to argue they had an adverse effect on traffic. All of the editorial brands Time Inc.'s acquired have all posted modest gains since being acquired: Hello Giggles' monthly traffic is up around 10 percent, to more than 10 million unique visitors; Fansided's traffic is up nearly 50 percent, to more than 4 million unique visitors; xoJane's rose 15 percent, all per comScore.
Time managed to keep traffic up by syndicating the sites' content across a number of different Time Inc. titles, as well as several portals the sites had pre-existing relationships with.
It may be difficult to tell just how good a deal Time Inc. got on these sites, or really any of its recent purchases: The terms of these deals are rarely disclosed, and Time Inc.'s management has not broken out where and how most of these new businesses are affecting its balance sheets.
Even in Viant's case, the company is still mostly sharing numbers that paint an incomplete picture of its overall value. "The gross revenues and the net revenues could be very different," said Douglas Arthur, an analyst at Huber Research Analysts. "I think you have to be somewhat careful."
But even without a clear picture of what kind of value Time Inc. got for its purchases, it's clearly learned something from them.
https://digiday.com/?p=201739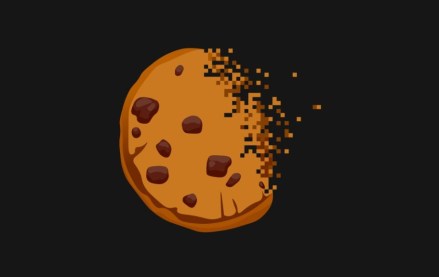 September 25, 2023 • 1 min read
During the Digiday Publishing Summit, execs from companies including Condé Nast, Dotdash Meredith and Thomson Reuters assessed the industry's readiness.
September 25, 2023 • 5 min read
Publishing executives shared their honest and unfettered opinions on the rise of generative artificial intelligence technology and its impact on traffic, IP protections, content production and jobs at the Digiday Publishing Summit last week.
September 25, 2023 • 5 min read
Here is A sampling of other AI-related news from last week.