Subscribe: iTunes | Stitcher | RSS
Digital media publishers, from BuzzFeed to Vox, are looking to TV as the next platform to master, hoping their strong online brands, built mostly in text, can be translated to TV-like video delivered through traditional broadcast and over-the-top platforms.
Digital lifestyle media company Thrillist is no different. It expects to make the leap to "TV" — whether that's Netflix, Go90 or other over-the-top options — within the next year, Thrillist Media Group CEO Ben Lerer said on this week's episode of the Digiday Podcast. All digital media companies are looking at how their brands can live in other distribution channels, TV included, he said. Thrillist is now building a TV group to manage deals with outside production companies and its own internal video group to find ideas for bringing the Thrillist brand to life in TV.
"If we want to build a generationally significant media company, we have to bring our content to life in a lot of different ways," he said. "We've traditionally done that in written and visual, and we should be able to do that in all different formats."
"We don't know how to make TV today," Lerer added, "but we're going to learn how to make TV."
Below are highlights, lightly edited for clarity, from the episode.
Content and commerce are different businesses.
With ad rates in the toilet, many publishers are looking anew to commerce for additional revenue streams. But for the most part, publishers like Gawker, Business Insider and Wirecutter are really operating affiliate businesses, taking small cuts on transactions they drive. Thrillist, on the other hand, operated a true content and commerce business, with e-commerce clothing business JackThreads and the Thrillist media site. It found those businesses mostly operated separately.
"Both businesses grew, but there was some element of one business would grow really fast and we'd focus all our attention on it and the other one would get a little bit of the cold shoulder," he said. 'While both were growing, there was one kid who got more love at various times."
Thrillist is not a publications for dudes.
The roots of Thrillist, going back to its founding in 2004, was as a male counterpart to then-popular female-focused email newsletter Daily Candy. The publication was known for appealing to young men with city guides that promoted what to do, what to eat and what to buy. It was the type of publication that got buzz for a "strip and a strip" deal that offered a steak-and-lap-dance deal from Penthouse Club steakhouse Robert's. That's changed. Lerer now describes Thrillist as being about fun and targeted to "those who haven't given up on life yet," regardless of gender.
"The brand has evolved an incredible amount," he said. "We are not a men's media company."
Digital media is repeating the history of cable.
There are any number of short-term threats facing digital content companies today, from the commoditization of display advertising to ad blocking to dependence on platforms like Facebook and Google. Lerer, who is also a venture capital investor, thinks much of the focus on these obscure the bigger trends that are happening. The massive change in distribution today is akin to what happened in the 1980s with the rise of cable TV, he said, providing gigantic opportunities to content companies attuned to this new distribution reality.
"The pipes are different," he said. "It's not as clean and easy a story, but it's similar to where there was a large handful of companies that figured out how to make content for those pipes, there's now an opportunity to make content for these new distributed pipes. The traditional TV companies, who you'd think would be are fundamentally not built to be the guys who win today because of the sheer infrastructure they've built to do something that's not what they need to do in the future. It's created an opportunity for a new breed of media company. There's no question there's a decline coming to television. Those companies are not built for shrinking."
Thrillist has a diversity of audience sources.
Thrillist is not among the upper echelon of high-traffic sites. According to comScore, Thrillist Media Group reached 16.5 million visitors in May. Its roots as an email newsletter, however, have afforded it a diversified audience portfolio, with roughly a third coming from email and direct visits, with the rest split between search and social.
"Social is a challenge right now," Lerer said "Facebook makes changes and it's scary. Snapchat has a lot of power as a real gatekeeper. Those are not the only ways to grow an audience and reach people. This isn't Facebook is going to destroy media, or Snapchat is going to destroy media, or Google is going to destroy media. Ultimately we're going to find our way through it."
Thrillist wants to take ad agency business.
Lerer sees parallels between sclerotic cable companies and sclerotic creative agencies. The idea is ad agencies have a bloated cost model that's based around the creation of expensive TV spots. As Vice has shown, media companies can also build large ad services units. Thrillist is doing the same with its CoLab unit, which recently created a viral video ad for a cider brand. The premise of 50-person CoLab is it's a shadow editorial operation only working for clients. Nearly all display advertising Thrillist runs is in support of brand content programs.
"I would love to put them up against a creative agency," he said. "They're not masquerading as content creators. It's founded by two of the first three editors at Thrillist. These are people who are journalists who care about our audience and didn't what we were doing from an advertising perspective and said we can do better."
https://digiday.com/?p=188467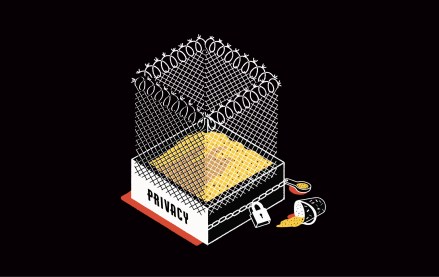 December 4, 2023 • 4 min read
FLEDGE stands for 'First Locally-Executed Decision over Groups Experiment' and makes ad auction decisions in the browser, rather than at ad server level.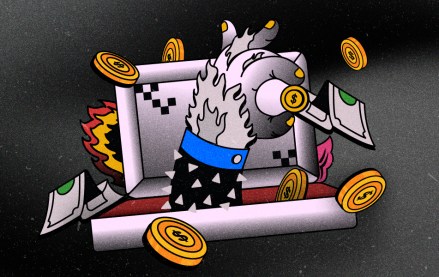 December 4, 2023 • 7 min read
A look at the genesis of ad tech, from the first online display ad in 1994 to the dotcom crash.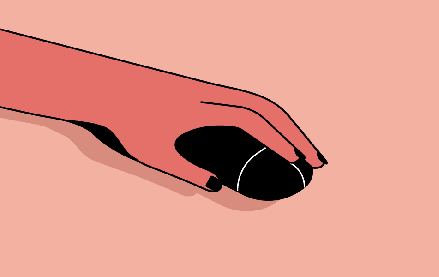 December 1, 2023 • 3 min read
People claim that the role of chief diversity officer is vanishing. However, AI is booming, and the CDO can help ensure responsible AI.