'This is not your grandfather's Patch': Lookout Local wants to be the modern local news of Santa Cruz
August 17, 2020 • 5 min read
•
•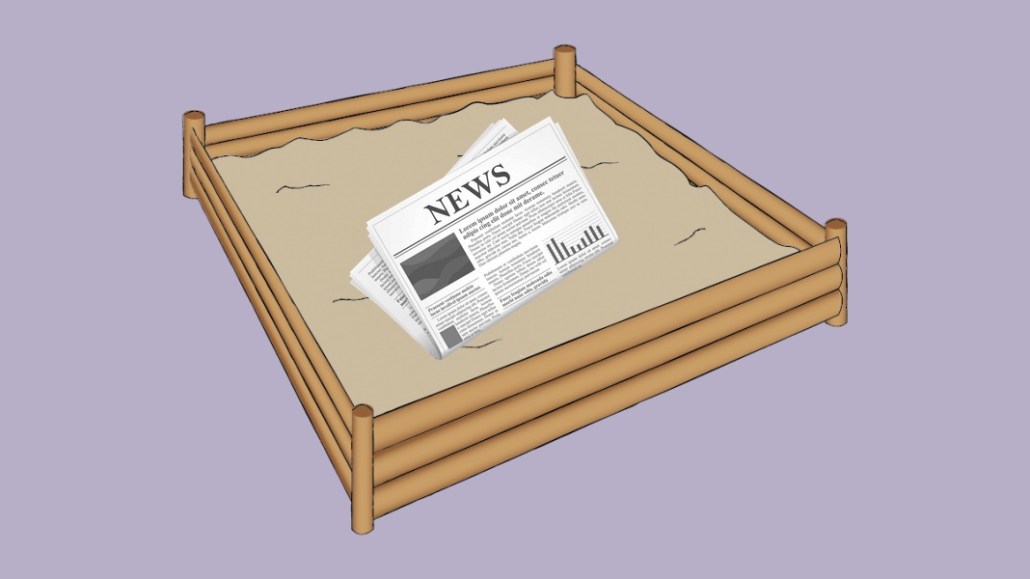 [s3mm type="video" s3bucket="digidaysite-media-bucket" files="thenewnormal_digiday_200813.mp4″ /]
Longtime local news business analyst Ken Doctor, who also serves as the president of his consultancy Newsonomics, set out at the end of last year to find a way to not only help nourish a local news desert in his hometown of Santa Cruz, Calif., but to also revive an advertising downturn that had formed in that area as well.
This fall he's getting ready to launch his new business, Lookout Local, with the help of a reporting team of eight and a total staff of 15. But launching a new business — especially a digital media company that's looking to take over the position that local newspapers once held — is a tricky undertaking, even without a global pandemic and the ensuing recession.
"This is not your father's or grandfather's Patch," said Doctor, referring to the hyperlocal digital news platform in over 1,000 towns and counties. Santa Cruz also still has its newspaper, the Santa Cruz Sentinel, that it will be up against.
Doctor and the company's chief revenue officer Jed Williams are optimistic about their business model, which will start out as a 50-50 split between memberships and direct advertising, with the gradual reliance on memberships.
"We're starting with the business model as much as we're starting with an audience and content model. This isn't a 'Field of Dreams'" situation, Williams said.
In the latest episode of Digiday's weekly show, The New Normal, Doctor and Williams discuss how they're looking to drive contributions and deeper connections with readers, as well as the advantages they have starting as a public benefit corporation.
Public benefit company
As a public benefit company — a for-profit company that prioritizes doing good rather than maximizing shareholder value — the business is still aimed at serving a mission. In this case, the mission is to provide news and information needs to a community.
When creating the company's business model, Williams said they knew that philanthropy would be a part of the mix, but both were concerned that an over reliance on donations would not allow them to have control over the business in the way they needed to make it successful.
Therefore, having the for-profit flexibility gave Lookout Local the ability to get revenue from several other sources and have a business model that they were able to better steer, he said.
"It let's us be a for-profit company, which I've always liked the idea of," said Doctor. "And the two can go hand-in hand if you strengthen the newsroom with the profits that you [make]."
There are also certain things that a non-profit certification would prevent them from doing, including endorsing political candidates.
What they need from readers
Santa Cruz has a total population of about 275,000 and Doctor and Williams have pinpointed the total buying community (those that would either buy a membership or shop from the site's advertisers) is about 230,000.
From a one-to-one membership play, Doctor said they would need between 5,000 to 7,000 members, however, he and Williams are planning to also offer group memberships to companies and schools as added revenue.
"It is still very cheap to do a digital product, so at less than $2 million a year, we can map a full service news company that has two to three times the reporting strength in quantity of a daily newspaper," said Doctor.
The membership model was chosen over a subscription model because they see subscription as a more transactional relationship with readers than a community building relationship. The membership is aimed at growing a community around the publication that will hopefully evangelize for the brand down the road. Williams said that they are working on a way to make members feel like they are more connected to their community as a whole.
"If we create membership around the notion of you as someone who … wants to be a more vibrant member of the community and solve problems, giving you the ability to contribute to that directly through a membership, we think there is something potentially special about that," said Williams.
Tapping community advertising
Advertising is not seen as just an instant revenue ploy, Williams said.
"The business community is part of the model along with readers and members for the long haul," he said. Lookout Local is looking to also give Santa Cruz's local businesses a new place to reach immediate potential new customers.
"There is more money in advertising than we thought going into this," said Doctor.
Partnering with a major news publisher
To gain more awareness and scale, Lookout Local will be testing a bundle with the Los Angeles Times that will offer a discounted membership to Lookout and a subscription to the Times. The added bonuses of the Times' national scale is what's crucial for Doctor.
"The main focus has got to be intensely local [reporting] and use these national resources in a way that makes sense to readers," he said. Lookout Local "needs to feel like it's authentically about Santa Cruz county" in order for it to be successful.
Some of those national resources include using the LA Times' Graphene custom content management system.
"Either you outsource technology or you insource it. We don't want to have an IT staff. We don't want to develop things on our own," said Doctor. Graphene had the best mix of a good visual experience that was particularly appealing to younger readers and had the easiest workflow for the editorial staff, he said.
"We want people to look at [Lookout Local] and say, 'Wow, that doesn't look like a traditional newspaper,'" said Williams.
https://digiday.com/?p=375190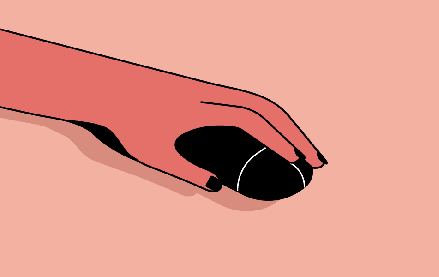 December 1, 2023 • 3 min read
People claim that the role of chief diversity officer is vanishing. However, AI is booming, and the CDO can help ensure responsible AI.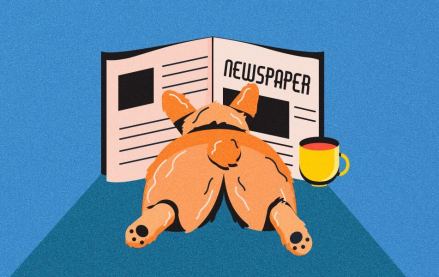 November 30, 2023 • 4 min read
Digiday+ Research found that publishers' programmatic ad revenue didn't quite live up to expectations this year, but they still see it as a growth area.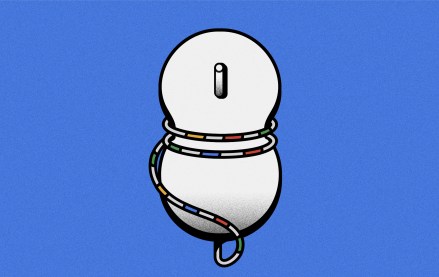 November 30, 2023 • 13 min read
For a couple of publishers, referrals from Google are down upwards of 60%.