Advertising Week is an annual rite of passage that leaves participants bleary-eyed and shell-shocked after four days of panel after panel, cocktail party after cocktail party. Is it useful? Who knows. Here's what we learned.
The ad world loves the idea of data.
You know it's the data era when the second-largest ad holding company is trying to gussy itself up as a data outfit. To be fair, WPP CEO Martin Sorrell, who said he doesn't like the advertising moniker for the company, was early onto the need to acquire data assets. It's easy to get cynical about how "big data" is thrown around as a meaningless buzzword these days, its meaning so loose that it could be the new "storytelling": a vague, catchall notion that can apply to anything and everything.
Data's just one of 99 problems brands have.
Brands are the powerhouses of the digital media world. Without brands, everything stops. That's why what brands do matters. It's clear from talking to many top brands that the problems they face in digital aren't necessarily about new platforms so much as about organizing themselves in a way that allows them to be more nimble. This is easier said than done.
Nobody likes the pageview.
The pageview is the new click-through rate: a standard of measurement nearly universal in its use and nearly universally reviled. Self-respecting publishers, for the most part, can't stand the tricks they're forced to play, from click bait to slideshows, in order to goose pageviews artificially. Just like the click, however, the pageview stubbornly remains king. Let's hope that both recede as other ways to measure success come to the forefront.
Machines are great, but they need operators.
Advertising is destined to become more automated. We all know how inefficient the process for buying and selling ads still is. One use of a fax machine is too much. The question that's hung over the drive for automation is what this means for the humans. What's become clear is the rise of the machines doesn't mean humans are less important. In fact, they're more so as the machines level the playing field. The differentiator will be who can use the machines the best. Small agencies could catch up quickly as scale becomes less important than it was in a negotiated media world.
Real-time marketing has lost its luster.
Yes, brands need to act faster and more nimbly, but many took away the wrong lesson from Oreo's "You Can Dunk in the Dark" Super Bowl tweet. The impressive part of that effort is the system and process Oreo and its agencies had in place. Instead, brands spend an inordinate amount of time desperately trying to be culturally relevant during events like the Emmys. Perhaps it's a matter of taste, but these attempts at relevance come across as grubby.
…..
Euphemism of the Week
The New York Times, deep in an Advertising Week story, details a Marriot "microsite." The copy editor must have insisted on a description, and author Stuart Elliott went with "a special Web site." Next time someone knocks microsites, remember that they're special.
…..
Debut Tweet of the Week
Ryan Air, shockingly, just joined Twitter. It did so with a sly acknowledgment of its reputation for charging extra fees for just about everything.
#Ryanair has joined Twitter! Follow our official account for the latest Ryanair news & special offers. PS There's no charge for following us

— Ryanair (@Ryanair) September 17, 2013
…..
Worst List of the Week
Speaking of pageviews, there's no need for a five-page listicle of "50 People in NYC's Tech Scene That You Need to Know." The main qualification of one must-know is he's lived in New York City for a decade. Click if you must.
…..
Three Things to Read Elsewhere
Top journalists hate native ads.
The entire premise of native ads on editorial sites is to make the advertising take the form of editorial. Sure, it should be labeled clearly as different from edit, but its purpose is to take that form. That doesn't sit well with many journalists at traditional news orgs, Capital New York notes. Top editors from The Wall Street Journal, The New York Times and elsewhere have recently linked up against the practice. It's hard to see how they'll win this one at a time of struggle for many news groups.
Troy Young's shaking up Hearst.
Startups often get all the attention. But changing course at large organizations is a bear. Former Say Media exec Troy Young is trying to do just that at Hearst. Ad Age has a nice profile of Young and his quest to modernize the magazine stalwart.
Reuters Next was a total disaster.
The multimillion-dollar effort by Reuters to overhaul its backward Web publishing system is in ruins. The collapse of Reuters Next is a great case study of what not to do for publishers in need of modernizing. BuzzFeed's got the backstory of the doomed effort.
Image via Shutterstock
https://digiday.com/?p=50746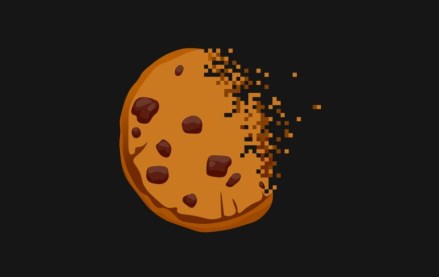 September 21, 2023 • 9 min read
Publishers who attended the Digiday Publishing Summit opened up about their top challenges, concerns and curiosities during closed-door, anonymous town hall meetings.
September 21, 2023 • 3 min read
WBD is seeing ad revenue growth from its YouTube channels and engagement on Threads surpass performance on X.
September 21, 2023 • 4 min read
Powering all of Amazon's hardware is an updated large language model, that could help connected devices actually be smarter.