'They're attentive': Inside Apple's pitch to wary publishers
October 2, 2018 • 6 min read
•
•
You can't blame publishers for being wary when a giant Silicon Valley tech platform comes to them promising big new audiences and (someday) a way to make money off them.
But publishers, burned by Facebook, are now looking with no small amount of optimism to Apple, which has quietly wooed publishers over the past year with a small team of its own Apple News editorial staff, huddling with publisher editorial teams in publisher offices. The Apple News team is headed by Lauren Kern, who left a prominent editor job at New York magazine for Apple last year and whose new title, editor in chief, is straight from the news industry. Kern's staffers invite publications to pitch stories to be featured in Apple News. The implicit message: We're just like you, we get it.
"They're attentive, and you have the sense they're human beings that are trying to nurture a relationship of some kind," said a publishing exec who has regular contact with Apple News editorial staff. CNN Digital has daily contact with the Apple News edit team, and it enables CNN to reach an audience for political news and non-political news alike, even though the monetization lags, said S. Mitra Kalita, svp of news, opinion and programming at CNN Digital. "This is very much a human interaction," she said.
Apple's hands-on approach and the traffic boom have enabled it to market itself as publisher-friendly. This has won Apple some favor with publishers — at least the elite ones that Apple courts — who have become weary and loathsome of platforms whose business interests seem out of sync with their own. On the surface, it's easy to say this is a story that's repeating itself with Apple — and gullible publishers are being taken for a ride yet again. At the Digiday Publishing Summit last week, New York Post digital chief Remy Stern groused that despite an audience of "millions," the News Corp publication was making just "hundreds" in revenue. Slate calculated it makes more from an article on Slate.com that generates 50,000 pageviews than it does from Slate's 6 million pageviews on Apple News. New York Media was getting as much as 8 percent of traffic from Apple News but monetizing those pages less than articles on its own sites.
The publisher bet is that, unlike Google and Facebook with their ad-driven model, Apple's business model is built on sales of expensive phones that is a portal to an ecosystem of high-quality content and services that are a growing part of its business.
"They're all content aggregators, but they all have different business focuses. [Apple's] focus is on their devices and bringing services that add value to their devices," said Stan Pavlovsky, president of digital at Meredith.
Apple's relationship with publishers has gone through ups and downs. With its iPad launch in 2010, it held the promise of saving the digitally paralyzed magazine business. Then under Steve Jobs, Apple seemed like a good bet, with its devotion to quality and beloved devices (former publisher David Carey even gave a testimonial in an iPhone ad). But most digital magazines were straight replicas of print; Apple dragged its feet in letting publications sell subscriptions, not just single copies; and the iPad itself soon became a flop. Then Apple launched Newsstand, an app that gave newspapers and magazines a dedicated storefront, but its design made it hard for publications to promote repeat usage. Plus, publishers never liked that Apple took its 30 percent cut. In the iPad's early days, Apple time and time again ignored the business needs of publishers, who depend on having a direct relationship with their readers, once even comparing publishers' content to Angry Birds.
Today, Apple News is a light lift for publishers to run their content in the app, but it's too early to tell how much revenue they'll get out of it. Apple in May started letting publishers use Google's DoubleClick for Publishers to serve ads on their Apple News articles, removing a big barrier to selling ads on those pages, but even then, the move was limited to display ads, it only applied to ads publishers sold directly, and it didn't let publishers sell programmatically.
As a result, advertising revenue has been off to a slow start. One, speaking anonymously, said it is on track to make a few hundred thousand this year by extending ad campaigns to its Apple News audience. The New York Post said it made around $600 in a six-month period. Like Facebook, Apple News by design keeps people within the app, which is counter to the interests of many publishers that want to build a direct (and maybe paying) relationship with readers. Two early adopters of Apple News, the Financial Times and The Guardian, have pulled out of it.
Apple's maniacally secretive culture and disdain for advertising, the lifeblood of most publishers, haven't changed, and it grates on publishing execs. Where Facebook and Google at least put themselves out as collaborative partners to publishers, especially when it came to devising subscription tools, Apple is tight-lipped about its own plans. Publishers can sell subscriptions through Apple News, but they get limited engagement data and Apple takes 30 percent of the revenue, more than Facebook and Google. The Economist is among publishers selling subs on Apple News, but relative to its audience there, subscription sales are very low, said Lydia Kaldas, svp of strategy and channel relationships at The Economist, who wishes Apple would do more to market subs.
"There is lots of room for improvement," she said. One publishing exec recalled that in a meeting this year initiated by Apple, Apple News' people asked the publisher all of one question.
"They're very condescending in their approach," this person said. "It's, 'We're doing this and we'll tell you when we figure it out.'"
Now, Apple's pitch is about Texture, the Netflix-style service it bought earlier this year that gives subscribers all-you-can-eat access to digital publications for $10 a month. It's expected to fold Texture into Apple News, and it's trying to get big-name publications like The New York Times and Washington Post on board. Texture was started in 2012 by big magazine companies including Condé  Nast and Time Inc. but never really took off, but it has potential to grow if Apple really markets it.
For publishers that were just selling a handful of digital replicas of their publications in Texture, getting exposure to Apple's millions of Apple News users is an attractive proposition. Top-shelf publishers have more to lose by being part of a bundle, where they'd get paid a fraction of the $10 subscription price based on usage, compared to the hundreds of dollars a year they can charge for an individual subscription. "What if it works? Then Apple News owns us," fretted one publishing exec that's eyeing the Apple-controlled subscription service.
Working with platforms is a damned-if-you-do, damned-if-you-don't proposition. Publishers don't want to invest a lot in a platform, only to get little audience or revenue in return. On the other hand, if things go too well, the publisher is dependent on the platform that calls the shots, putting a lot of its business at risk if the platform makes a business decision that adversely affects the publisher. Publishers are aware of being burned before and have wised up.
"We've seen platforms make changes that have huge implications for publishers," a digital exec at a major publishing company said. "The proof will be in the performance and monitoring."
https://digiday.com/?p=305326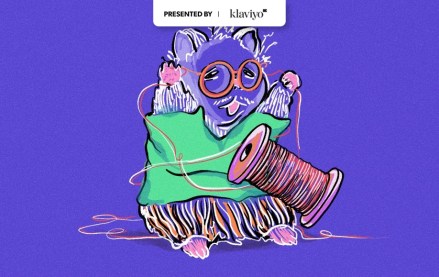 December 5, 2023 • 6 min read
News publishers are cautious to pour more resources into Threads, as limited available data makes it difficult to determine whether investing more into the platform is worth it.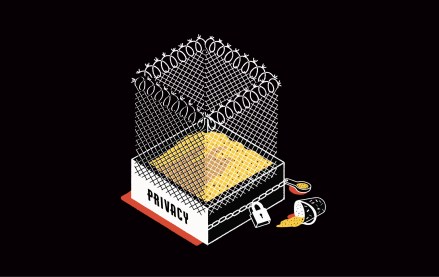 December 4, 2023 • 4 min read
FLEDGE stands for 'First Locally-Executed Decision over Groups Experiment' and makes ad auction decisions in the browser, rather than at ad server level.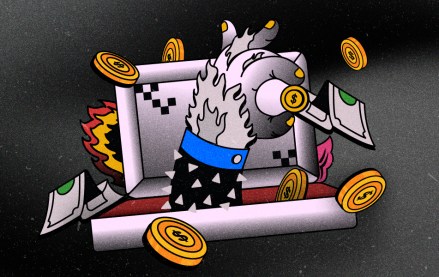 December 4, 2023 • 7 min read
A look at the genesis of ad tech, from the first online display ad in 1994 to the dotcom crash.