As is typical with video on the Internet, it starts with cats. The first grainy clip starred a cute-as-a-button cat yawning. The next clip: an amateurish video of dolphins swimming through rings underwater. Then of course another cat clip. Then a Dodge Durango ad. A few minutes later, an ad for L'Oreal brand Garnier Fructis and another for Procter & Gamble's Oil of Olay.
These ads appeared within a Blinkx screensaver running on a continuous loop. Blinkx sells its own inventory but also sells inventory to networks like Tremor Video, BBE, YuMe and others to run ad campaigns (the above campaigns were delivered by Tremor, according to the tracking software Charles). When Digiday ran the screensaver, the same ad for Google Offers was shown a half dozen times in 10 minutes.
The ads call into question what sort of value the advertisers got, and are example of how the online video ad industry is a fast-growing market that tends to play just as fast with the rules. For all the promise it holds to draw big brands to the Web, online video is rife with questionable syndication practices, tricks to goose views, and low-quality content — often passed off as "premium" — that big brands normally steer clear of.
There's no doubt that online video consumption continues to grow at a rapid clip; over 173 million unique users viewed video online in May, per ComScore. But over the past several years the video marketplace has evolved into three tiers, with Hulu, TV Web sites and YouTube at the top. A handful of companies nurturing professionally produced, born-on-the-Web originals, such as Blip.tv, Revision3 and Next New Networks make up a narrow middle. And finally "everything else." That's where the fun starts.
The networks
In 2009, Tremor got nailed. Several of its partner sites inflated video views by automatically playing commercials when users arrived at the site. What's more, the ads were far down on the page, almost guaranteeing they'd never be seen. But Tremor got credit for the impressions, and advertisers like Snickers and Sprite got charged. Tremor blamed unscrupulous partners.
After that incident, many in the video ad network business pledged they'd clean up their acts. Tremor and YuMe, for example, invested in proprietary technology designed to instantly evaluate a webpage's content and block ads if necessary. YuMe claims it can prevent ads from running below the fold. Tremor, which delivers in-stream video to over 1,700 sites and in-banner video to nearly 3,700, now provides digital tearsheets that show exactly where a brand's ads appear, in the context they were shown.
"Tremor Video is 100 percent transparent about which sites an ad appears on," said Jason Krebs, Tremor's chief media officer. "We give every advertiser — many of whom buy on an engagement basis — a list of all sites in our network, and they can delete any that they choose."
And, of course, every network says it only works with premium sites. Talk to folks in the digital media buying world, and they'll agree that things have been cleaned up. But not everyone agrees it's as buttoned-up as sellers claim.
"The joke is, 'How do you know when an ad network executive is lying?'" said Ari Rosenberg, a media sales consultant. "When they open their mouth."
The tricks pulled in the early days have changed, but they're still happening. Blinkx, a video outfit publicly traded in London, may be the most egregious example. Surely, most advertisers have no clue their ads are running on a screensaver filled with cat videos — and often when nobody's in front of the computer. Blinkx CEO Suranga Chandratillake claims, "Our ads only run when a person is watching the screensaver." Blinkx claims to only show ads when a user is active by using the mouse or the keyboard. But Digiday was shown many ads while the computer was completely idle.
Along those same lines, most major networks work with Jambo, which was acquired by Undertone Networks last year. Jambo isn't an ad network but rather a syndication company that distributes video content all across the Web. Jambo's business promise is that it provides sites with quality video, delivering more users and a new stream of revenue.
But Digiday found multiple examples of Jambo automatically playing ads packaged with TV Guide or Disney content on long-tail sites like MLBTraderumors.com, sometime above the fold and sometimes below the fold. Often these sites had little to nothing to do with TV or entertainment content. Isn't the idea of mass syndication on the Web to "reach users where they are, wherever they want to watch video?" Yet many users aren't being given much of a choice. The reason the networks use Jambo is obvious: it's a firehose of views, a great way to make sure campaigns deliver when in jeopardy.
Even new-style networks that are part content creators and distributors take similar liberties. Digital Broadcasting Group's promise is that it will create high quality content, then distribute it all over the Web. This has helped it win big deals with brands like Diet Coke and Sprint Nextel. One of its latest projects, The Confession, stars Hollywood A-Lister Kiefer Sutherland.
The video on the site Dumage.com, a promotional, behind-the-scenes clip from The Confession automatically started playing so far below the fold it was difficult to find. The video player was found adjacent to a closeup of a woman's bare buttocks and a photo of a female body piercing.
Many in the industry defend the use of autoplay and mass content distribution, seeing them as perfectly legitimate ad options in a medium where the rules are still being written. Undertone CEO Mike Cassidy defended Jambo's ad model, saying "We have lots of different products sold at lots of different prices to meet the various needs of advertisers and publishers."
Rogue operators
It's unfair to pin all the blame on the ad networks, many in the industry say. Networks deal with thousands of sites that are paid for as many streams as they can deliver. These partners will pull tricks to bump up video views, sometimes autoplaying content or putting multiple video players on a page. Some have taken to autoplaying video with the sound turned down low, or off completely — even with the volume button intentionally difficult to find. It seems that stream fraud is the new click fraud.
For example, the company LooneyNetwork operates a slew of sites featuring dicey content and autoplay, below-the-fold ads. Digiday found ads for Crest, All-State, Cotton, Kodak, Wal-Mart and Cadbury on various Looney sites, including WeirdWorm, Dumage and Artsy Spot. Using the tracking software Ghostery, tags were found for Burst Media and Tremor Video.
Other seemingly rogue publishers include Lyriczz,.com, where tags from Tremor were found, along with silent, autoplay ads from Lysol and M&Ms and video clips from TVGuide.com. Another major violator is LetMewatchthis, a site where fans of TV shows like Mad Men and Dexter can illegally stream episodes. In various searches on that site, tags were found from Brightroll and Tremor, along with ads for Resolve, Red Robin and Air Wick. In each case the ads were followed by financial news content from something called martketnewsvideo.com (Brightroll says that none of these campaigns were purchased through the company's network. More likely an advertiser used Brighroll's exchange to build audience segments which they used to purchase inventory on sites across the Web).
So what's a network to do about rogues? The big guys all say they've invested in technology to prevent this sort of thing. The trick is to build technology that is able to pick up on what sort of video an ad is attached to as well as what other content appears on a Web page.
"It's a very different world than just a few years ago with syndication," said Molly Gallatin, YuMe's director of marketing. "We have software embedded in our player that detects site environment, and when video appears below the fold. Our player then blocks an ad from running if needed. "
Besides syndication, rogue sites have benefited from exchanges. The more that video is sold via exchanges, the harder it is to tell where the ads are coming from or what sites ads will end up on.
"It makes it harder to clean things up," said Matt Wasserlauf, evp of video platform and services at Specific Media and founder of Broadband Enterprises, an early video ad network.
The type of verification technology used in the display world isn't much help. The majority in the industry say no — that DoubleVerify, AdSafe and others are using a technology that detects problems with display ads — not video.
"It's largely correct in asserting that traditional display ad verification does have a low success rate in typical video ad serving," said Kirby Winfield, CEO of Adxpose. "What does work for video is customized, network ad server-specific verification, where the verifier integrates directly with the video ad serving solution used by the network. …This requires heavy lifting on the technology side and is not simple, but once complete it brings the level of trust and verification of the video ad network up to the level of the most compliant display ad nets."
Of course, despite rogue publishers and attempts at verification, ad networks are the ones who need to deliver. It's their names on the insertion order.
"It's the network's job to vouch for these sites," said one observer.
Questionable content
The video network world is not the only sector of of the industry plagued by problems. Web video sites, ranging from branded destination like Break.com to YouTube pretenders like Dailymotion and Metacafe, have their share of questionable practices. The problem for many of these sites is user-submitted content that's far from brand safe. Take the video Kari Wuhrer Fucking Hard, which was posted on Metacafe in 2006 and last week carried a pre-roll ad for Skittles. Or a Diane Lane sex scene clip that also comes with a pre-roll from Amtrak. A spate of sensual massage videos on Dailymotion.com carries ads from Ford and Toyota.
Metacafe is attempting to reinvent itself as a legitimate destination for Hollywood content. It claims to work with all major ad networks, but won't say which ones. Meanwhile, Dailymotion, a French company, did not return requests for comment.
Nude scenes and the like have been an issue for Break, a hub for funny, edgy videos aimed at young men, which has a healthy business with big brands. In fact, Digiday found a Mr. Skin video, featuring blurred nudity, accompanied by a pre-roll ad for Bud Light, as well as a Michelle Willams nude scene side by side with an Axe banner.
According to Break CEO Keith Richman, both of these instances are OK. The Bud Light instance featured no actual nudity, while Axe's own ad content is, to be kind, risque. Regardless, Richman said that while user-submitted content of this sort used to be more of an issue, it now only represents 1-3 percent of traffic. Break makes it a policy not to run any advertising alongside user-submitted content, just so it can avoid awkward adjacencies.
"We're trying to put in as many layers as possible to protect clients and keep Break ad-safe," Richman said. "I'm hopeful we're accomplishing that."
Digital industry experts say that while advertising on sites like Break and Metacafe carries risk, ad networks are a far bigger problem. In fact, Break stays away from using any video ad networks to sell its inventory.
The blame game
Given the complications and transgressions inherent to this industry, one might argue, what are agencies doing risking their clients' reputations by buying ad inventory on thousands of sites they've never visited? Several agencies refused to speak on the record about it. That figures, since it is ultimately the agency's responsibility as the steward of a brand's marketing to sniff out these issues. As one insider put it, "Would a print buyer recommend a plan with hundreds of magazines he's never seen?"
Brands, which tend to view Web video as a cheap alternative to TV, are almost encouraging publishers and networks to inflate views.
"The whole way this industry is measured is wrong," said one video seller. "We're incentivized to deliver view-throughs instead of real engagement."
Take Reckitt Benckiser, the makers of Lysol, Woolite and the aformentioned Air Wick. Reckitt rocked the industry last year with a $40 million ad buy, which it used to buy up the cheapest, $2 CPM inventory it could find. According to sellers, Reckitt's practices drove down the market, and forced many networks to lower their standards and be tempted to pump up views.
"Prices have unfortunately solidified" there, said Wasserlauf.
The future
Dollars are expected to pour into online video over the next few years. According to eMarketer, spending will surge by over 50 percent in 2011, landing at $2.16 billion. Yearly growth will exceed 35 percent in each of the next three years as well. All that money has to go somewhere, which should benefit networks, exchanges and lower tier video sites. Tremor works with multiple big name publishers, such as Major League Baseball and the sites of major TV networks. According to ComScore, the company reaches 20 percent of the U.S. population each month. It could earn $100 million this year according to some estimates. During a recent conversation with a TV buyer at a major agency, the conversation shifted to Tremor Video. "You know, their reach is starting to become as big as some of the networks?"
But Tremor ventures far down the tail to aggregate all those views. According to a recent site list, it works with sites such as asseeninvt.com and blastro.com, which aren't exactly comparable to the clean, well-lit place of ABC. Still, many expect Tremor to be snatched up. An IPO is also a possibility. Certainly, Tremor, YuMe, BrightRoll and others will continue to invest in verification technology, while looking to crack down on rogues. Agencies are bound to ask for more ironclad guarantees against bad practices to protect their clients — and themselves.
"If the agency required that kind of clarity, that would be a lot closer to fraud," said Alan Chapell, a lawyer and industry consultant.
In the meantime, advantage TV on the Web. With all the chaos in Web video, broadcast and TV sites, along with Hulu, look even better and better. Expect CPMs to remain high. The portals, news sites, anybody that can create a pure, quality video play on the Web would stand to make some money as well. Any real change to the rest of the Web video space will be driven by the brands.
"Right now, the money's still not big enough for it to matter," said one insider.
https://digiday.com/?p=4203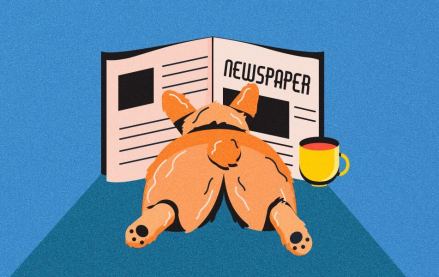 November 30, 2023 • 4 min read
Digiday+ Research found that publishers' programmatic ad revenue didn't quite live up to expectations this year, but they still see it as a growth area.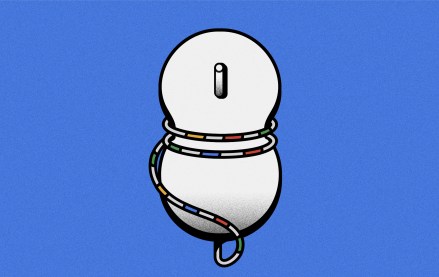 November 30, 2023 • 13 min read
For a couple of publishers, referrals from Google are down upwards of 60%.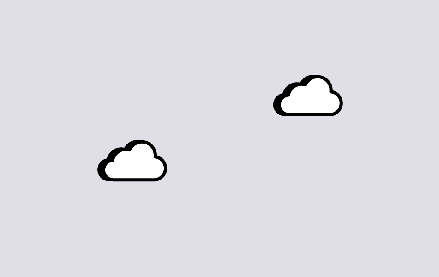 November 29, 2023 • 6 min read
Reducing carbon emissions from the digital ad ecosystem is an important priority, but various players are skeptical that much can — and is — being done to practice sustainability.