Web advertising is a volume game, an arms race to ward off declining CPM prices. The way to combat that: create more Ms.
Web publishers talk a big game about cleaner, less cluttered sites, but when push comes to shove, they look to cram as many ad pixels as they can on pages. It's not just bottom-feeders, either. Digiday took a look at some prominent sites to see how they stacked up in terms of the sheer volume of ad impressions they publish.
Based on the top 100 publishers by the number of ad impressions they served in February, ComScore cites publishers such as NY Daily News, Weather Underground, McClatchy, AutoGuide.com Group, and A+E Networks as some of the worst offenders in terms of the sheer number of display ad impressions they serve, on average, per page. NYDailyNews.com, for example, served an average of 4.2 in February. WeatherUnderground.com served slightly fewer, at an average of 3.7.
But those numbers are averages, calculated across every single page those properties serve. A glimpse at some of their content reveals the full extent of the ad clutter their pages actually include.
A search on Weather Underground for a New York City forecast, for example, loads a page with a total of nine IAB-standard banner ads. Each NYDailyNews.com article page carries five to six IAB units, in addition to ads for content on third-party sites, video ads, and a Meebo toolbar ad. Unsurprisingly, the vast majority of those display impressions appear to be filled by networks and exchanges.
These are not unique experiences. There are worse offenders out there, of course, that ComScore's data fail to highlight because impressions are averaged across all of the pages they serve.
MailOnline.com also churns out five standard impressions on every article page, for example, but tops that up with non-standard Amazon ads and AdSense-like text ads littered around the page. Forbes.com serves up five or six standard display ads per article page in most instances, in addition to video ads, content ads and sometimes text ads. Across all of these publishers, ad units are often stacked on top of one another and, in some instances, feature the same creative.
ComScore's list of the top 10 most prolific per-page ad publishers is below, but we welcome your input. Which sites have you seen that are chock-full of ads? Weigh in in the comments, or email me at the address listed below.
| | |
| --- | --- |
| Feb 2013 U.S. | Display Ads per Total Pages |
|     Mediatakeout.com | 9.0 |
|     ZAM | 7.2 |
|     Grooveshark | 5.1 |
|     NYDailNews.com | 4.2 |
|     Weather Underground | 3.7 |
|     Move, Inc. Real Estate Sites | 3.4 |
|     McClatchy Corporation | 3.3 |
|     MediaNews Group | 3.3 |
|     AutoGuide.com Group | 3.0 |
|     A+E Networks Digital | 2.9 |
Image via Shutterstock
https://digiday.com/?p=36263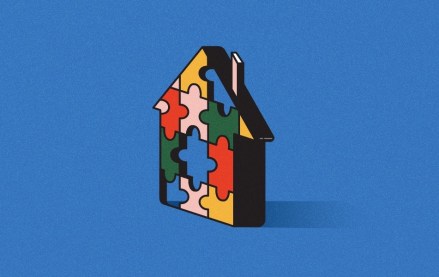 September 22, 2023 • 4 min read
Apartment Therapy's president Riva Syrop took the stage at the Digiday Publishing Summit to discuss the convergence of commerce and sponsorship revenue within its Small/Cool event.
September 22, 2023 • 4 min read
Media execs took stage at the Digiday Publishing Summit to discuss the growing importance of ROI in ad campaigns this year.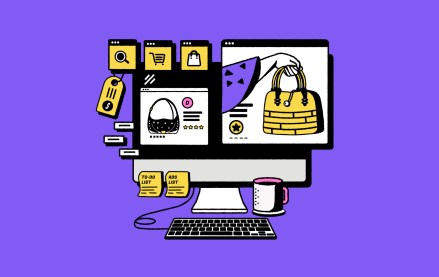 September 22, 2023 • 4 min read
CEO Satya Nadella said AI assistants will be as ubiquitous as PCs and will help users navigate across apps, operating systems and devices.