The Verge goes beyond gadgets for mass appeal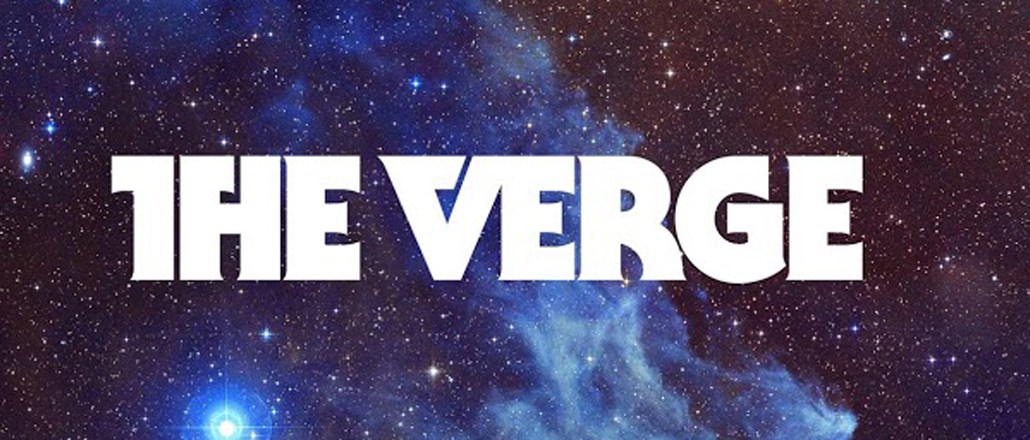 The Verge may have been founded as a competitor to tech sites like CNet and Engadget, but it's now eyeing newer, bigger targets: lifestyle publishers like Rolling Stone and Vice.
Since its launch in 2011, the Vox Media tech site has extended its editorial coverage beyond technology to culture, science and even general news. This has all been in the hopes of building its audience beyond gadget enthusiasts and attracting more lifestyle-oriented advertisers.
In its most recent move, the site hired Grantland culture editor Emily Yoshida to build out the its coverage of movies, television and music. The Verge is also putting the finishing touches on an automotive and transportation section, which will push its coverage boundaries even further.
"Organically we've had a lot of success in extending our core coverage to new areas," said Verge editor-in-chief Nilay Patel. "Now we're putting gasoline on the fire and seeing where we can take it." Patel took over the editor role from Verge founding editor Joshua Topolsky, who left for Bloomberg in August.
For the Verge, which was founded in 2011 by a band of ex-Engadget writers, this shift to culture news might feel forced. Patel, however, disagreed, arguing that the move is a natural, inevitable evolution for the site's coverage and brand. Technology is changing everything about the world, The Verge's thinking goes, including movies and television.
The site's new strategy and lifestyle positioning is modeled after the likes of Rolling Stone and Wired which used the lenses of music and technology, respectively, to examine a much larger array of topics. Vice has taken that approach as well, converting its counter-cultural editorial stance into a $2 billion media company.  Those are the sites the Verge wants to be associated with, not the crowded, noisy world of gadget blogs.
"Technology is the new pop culture, and pop culture often changes the world — that's the story Rolling Stone, Wired and Vice have told for years," Patel said.
The Verge, however, says it has an edge over its new competition: its reach. The site reached 14.8 million unique visitors in the U.S. in September, according to comScore, up twofold from the same time last year. That's larger than Rolling Stone, Wired and Vice, which comScore says get 9.8 million, 7.9 million and 8.9 million monthly visitors, respectively.
And The Verge isn't alone in its new expanded editorial approach. Many other technology sites have found "tech" to be too narrow of a coverage area in a media environment that incentivizes publishers to pursue larger audiences and bigger advertising dollars with wider editorial mandates. A focus on a dedicated niche of gadget enthusiasts just isn't enough.
More, many of these sites, including Mashable, Business Insider (formerly Silicon Alley Insider) and Vox Media, are fueled by the "grow bigger, faster" demands of venture capital, which raise the stakes even further.
There are big risks with the approach, however. For one, when publishers chase new audiences with a wider array of coverage, they're almost inevitably forced to alienate their core, dedicated readership. This in turn means losing what makes those publishers special and differentiated in the eyes of advertisers.
"You can try to be everything to everyone, but then you end up looking like USA Today," said Lesley Pinckney, vp of digital and social at Walton Isaacson.
Pinckney said that one of the most problematic trends among publishers is the "constant devaluation" of their audiences. Publishers are trying a variety of tactics to reach more eyeballs without thinking about how valuable those eyeballs actually are. This makes them commodities, both in the eyes of scale-seeking advertisers and in the eyes of readers, who can usually get the same click-generating content on other sites.
Pinckney added that all of this makes the Verge's shifting culture focus a hard sell. "For every site that's tech focused, I can think of 15 that are entertainment-focused." she said. "This seems to make the competition greater, not less."
The Verge, however, says it's making its culture focus work.
"If the alienation fear was real, it would be reflected in traffic, but our traffic keeps going up.  We're still servicing that core audience," Patel said. "People who read gadget sites are interested in new things and change, and they're not going to stop being interested in those ideas because they're about new topics."
https://digiday.com/?p=94315