Alan Wolk is global lead analyst at KIT digital, which helps traditional TV broadcasters make the transition to broadband TV broadcasters. Follow him on Twitter @awolk.
It's a relentless drumbeat: The TV industry is dead, 20-somethings are cutting the
cord. They want HBO; YouTube will kill cable.
Not so fast.
The pay-TV industry is not that easy to dismantle. That's largely because the business
dynamics make it a pretty tough beast to slay.
Let's start with the giant bundles of channels you're forced to take as part of your
pay-TV package. Here's why that happens: Most of the larger networks own multiple
channels, and they sell them to the MVPDs (multichannel video programming
distributors, e.g., cable companies) as an airtight package. You want ESPN? Then you
need to take the Badminton Channel and the Dodgeball Channel, too. Comcast, Verizon and Time Warner are not forcing you to take a 1000-channel bundled package — the networks are forcing them to offer it. The MVPDs would love to be able to sell unbundled packages since they'd make more money by signing up more subscribers while simultaneously cutting their own content-acquisition costs. But their hands are tied.
The vast majority of MVPDs don't just sell pay-TV packages; they sell broadband and
landline services, too. (Ye old "triple play.") It's an incredibly lucrative and bulletproof
system for them. What pundits forget when they talk about cord cutting is that the cord that brings you television is generally attached to the cord that brings you Internet. (For telcos like AT&T Uverse and Verizon FIOS, that number is upward of 90 percent.) And if you're cutting one cord, you're still going to need the other.
So here's where the genius of this set-up really kicks in: The MVPDs will give you two
options: get their pay-TV service and your broadband comes with unlimited bandwidth
or get broadband alone but face stiff bandwidth caps. If you're a heavy TV watcher who plans to get your content off Web-based services like Netflix and Hulu, you probably won't wind up saving any money — especially now that the MVPDs are going to start offering those same Web-based services as part of their service, fully integrated with the rest of the program guide.
Let's now turn to premium networks (HBO, Showtime, Red Zone), and the desire to be able to buy them without having a cable subscription. Here again, the business model makes that a tough one. Premium channels make money through subscriptions, which are sold via the MVPDs who collect the money for them and keep a percentage as a profit.
Ever had to collect money for a co-worker's birthday party? Multiply that by 29 million, and you'll get a sense of what HBO is going to be up against if they try selling HBO GO on its own. Under the current system, the MVPDs collect the money for HBO and provide a steady income stream every month. They even handle authentication on HBO GO — not to mention all the customer service issues.
So why would HBO ever want to give that up, especially since the MVPDs would drop
them like a proverbial hot potato if they ever tried? Bottom line: HBO is not "leaving
money on the table" by not giving you an a la carte subscription. They're just making
sure the money stays on the table. What's far more likely is an a la carte option through your MVPD, which would love to sell something like a basic cable + HBO subscription as a way to get all those recent college grads into the pipeline.
That brings us around to interface, which is the main pain point in today's TV viewing
experience. That giant, unwieldy grid you see on your TV screen was designed for
about seven channels and is now being forced to accommodate 700. While Apple and Intel and a host of others would love to dismantle it, there are deals in place keeping it intact: MVPDs are not allowed to "break the grid" in any way since networks pay for placement and allowing a nicely designed list of favorite or recommended channels to be the default would not only violate the terms of those agreements but also pretty much ensure that viewers never see the less popular channels in the network groups' bundle.
This will change, gradually, as tablet-based second-screen apps replace TV-based
EPGs as the main method of controlling your TV set. And since tablets are cheaper to
provide than set-top boxes and apps are easy to update, the assumption is that this is
going to happen pretty quickly.
Note that this will not be the "social TV" you keep hearing about, which is likely to
fade into the background, but rather a combination remote control-program guide
that has an overlay of social and other functionality. These tablet-based apps will be
provided directly by the MVPDs and will thus be able to perform that most useful of all features: changing the channel. The apps will be able to accommodate a whole range of second-screen content, programming and discovery features, as well as an "ad locker," a screen where users can do deeper dives into ads they've seen on TV at their own convenience. (Full disclosure: The Ad Locker is a key feature of the KIT Social Program Guide, an app I helped develop.)
While the temptation is strong to draw analogies to the music industry, the reality is
that the TV industry is in the same place the cell phone industry was just before the
introduction of the iPhone: All the pieces are there; it's just no one's bothered to put
them together. There's no pressure on anyone to innovate because no one's disrupting the (still very profitable) market, and there's no business reason to be an innovator; it's risky and most companies are risk-averse.
Eventually, though, someone will toss a bomb into the crowd and blow things up,
the way the iPhone blew up the cell phone market. It may be Google, Apple, Intel or
someone you've never heard of. But once it happens, change will come quickly.
https://digiday.com/?p=27647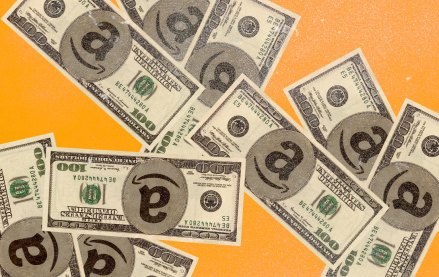 September 27, 2023 • 6 min read
The agency accused the e-commerce giant of conducting a range of anticompetitive behaviors that hurt both shoppers and sellers.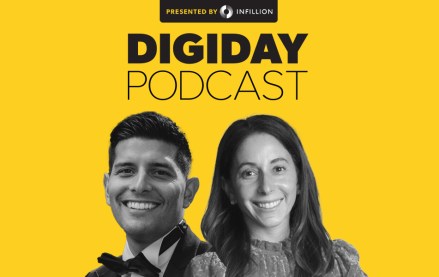 September 26, 2023 • 3 min read
In a live recording during the Digiday Publishing Summit, the news executives called for more nuanced conversations with advertisers around their brand safety concerns.
September 26, 2023 • 4 min read
After investing in one generative AI startup and suing another, the company will let customers create images on its website and an API.