Publishers declaring they will swear off third-party data is pretty common these days.
In May, The New York Times announced it was phasing out the use of third-party data for audience targeting in its direct buys by 2021, a year ahead of Google's cut off for third-party cookie use within Chrome.
Over the last year, The Times has built 45 new proprietary first-party audience segments for clients to target ads. Those segments are broken up into 6 categories: age, income, business, demographics and interest. By the end of the year, it will introduce 30 more segments. At the beginning of July, it started running campaigns using these segments. A team of a dozen people is working on the project, although more are involved.
Sasha Heroy, senior director, ad products and platforms, joined Digiday Publishing Summit Europe Live to discuss the steps and progress in the publisher's first-party data strategy. The below has been edited and condensed.
What prompted the announcement in May?
We've been talking about our data offering for some years and been developing a suite of products for the last two years that have been very well adopted today. For the last 12 months, the focus has been on our first-party data audience strategy and reducing reliance on third-party data, that's been a major focus of quite a few teams at The Times.
What would be the impact if you turned off third-party data for targeting tomorrow?
We certainly do use a good portion of third-party data in our direct targeting ad business today, but we have covered our bases with the first suite of products released at the beginning of this month. We have focussed on segments that advertisers use most heavily and we have covered a good portion of the third-party data usage with first-party data alternatives.
Of course, there is still the process of educating advertisers on our offering and getting them comfortable with our methodology so I wouldn't want to turn it off tomorrow but we are in a good position. We've had some experience in Europe, where we're not using third-party data for audience targeting today. We found many customers when made that change overnight, were very open to other targeting products, especially contextual targeting.
How do you build up alternatives using first-party data?
When we started this investigation a year ago into the feasibility of developing a first-party audience business, our first hurdle was proving we could invite readers to share information that would be useful to our advertisers, showing in a transparent way how we would use that data. In the first proof-of-concept, many more readers than anticipated were willing to share information as a truth-set for how we use these audience models. Having 6 million subscribers and many registered users is valuable for a first-party audience business, but an enormous amount of data is used to inform models that are gained from repeat visits and reading habits from registered and anonymous users in the model.
When using survey data, how can you make sure it's fully representative and not self-selecting?
We have various ways of putting surveys in front of audiences who might be willing to respond. But then we have to validate the data and the output of the models, like different tests against the third-party alternative segments that we are replacing. We've done comparisons using different methods to allow us to say, confidently, that our segments are at least as, if not more, performant than third-party alternatives. We have ways of looking retroactively at campaign performance and seeing how segments of the campaign that weren't targeted to first-party audiences but reached a specific member of the audience, performed against the rest of the campaign.
We're also working with an external vendor who has a great deal of panel data to verify output as well. We're still so close to launch and have had a massive amount of data back from the vendor that we are in the process of reviewing right now. So I don't have any data points to share but we're very excited about the preliminary results.
How else will you test the effectiveness of that data?
Our methods will evolve over time as will the audience categories that we look to the model. On an ongoing basis, we intend to refresh the data and have set goals to keep testing our models. The plan is to refresh data constantly and solicit at least 10,000 more survey responses each quarter for the foreseeable future to make sure our audience data is up to date and accurate as peoples' lives change. We have a track of work ongoing right now to determine the best ways of this 'always on' data collection to give us that feedback loop.
How are ad buyers responding to this, is this making them spend more with you?
It's early to say what impact it will have on the second half of the year, but we have received a great deal of excitement from advertisers. The message we hear is, 'of course we prefer first-party data, so much third-party data is known to be unreliable.' We're in the process of letting advertisers know our approach and whether we've selected the right set of audience segments and how they can evolve.
Publishers say buyers are further behind in embracing the loss of third-party cookies, how will you bring advertisers up to speed?
It seems to be the case that Google's announcement about third-party cookies has really prompted marketers to focus on this. A lot more conversations are happening, the timing feels right for us to be exploring our approach to marketers, some RFPs include questions about first-party data. That's a very good sign that we're connecting with them.
How confident are you of meeting advertising forecasts in the second half of the year?
There's not much I can share about that apart from that we feel a great deal of confidence in the first-party data program we have put together and the work we are doing to expand that offering and eliminate third-party data in the targeting business.
https://digiday.com/?p=373004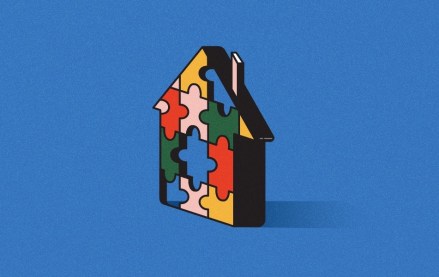 September 22, 2023 • 4 min read
Apartment Therapy's president Riva Syrop took the stage at the Digiday Publishing Summit to discuss the convergence of commerce and sponsorship revenue within its Small/Cool event.
September 22, 2023 • 4 min read
Media execs took stage at the Digiday Publishing Summit to discuss the growing importance of ROI in ad campaigns this year.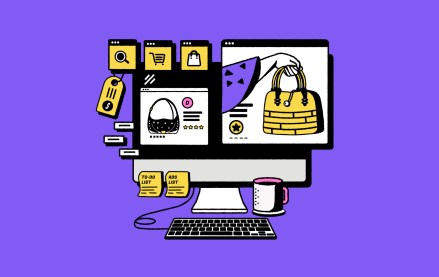 September 22, 2023 • 4 min read
CEO Satya Nadella said AI assistants will be as ubiquitous as PCs and will help users navigate across apps, operating systems and devices.