The Rundown: CMOs grapple for leverage vs. platforms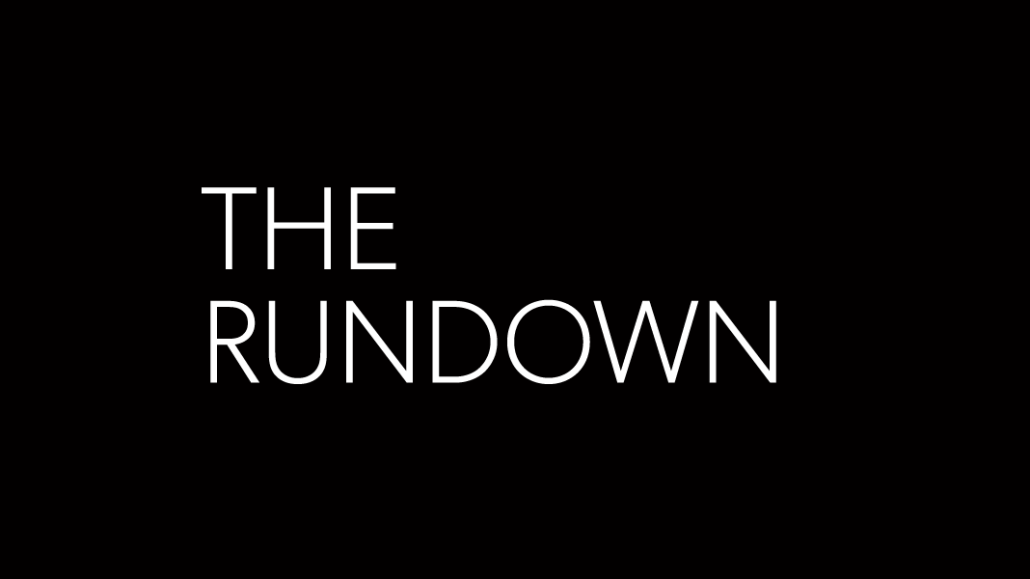 In this week's Rundown: CMOs turn into politicians in a desperate attempt to claw back leverage, Facebook expands its subscription support for publishers, and Verizon's Go90 goes south.
Politicians or CMOs?
It's been three days since Unilever CMO Keith Weed proclaimed in an Interactive Advertising Bureau keynote in California that his company, the world's second-largest advertiser, would no longer advertise on any tech platforms that create "societal division" or fail to "protect children." (I took it to mean YouTube and Facebook.) It's another example of a CMO being much more vocal about how platforms have changed our lives, following Procter & Gamble CMO Marc Pritchard, who took the same stage at last year's IAB confab — and then multiple times after — to bash the platforms. But Weed and Pritchard, and many of their ilk, are struggling with what seems to be a bigger and harsher reality: They no longer have the upper hand. Platforms have developed far-flung business models that are somewhat impervious to pressure from even the largest advertiser. Witness the "YouTube boycott" over advertisers appearing next to extremist content. The browbeating and posturing did nothing to slow the growth of YouTube's ad business, judging by the gargantuan earnings Google continued to report.
For years, brands had power because they held the purse strings. But the rise of Facebook and Google has suddenly tipped the balance. Brands have no choice but to spend with the big platforms if they hope to reach customers, which has given rise to the CMO as an increasingly political figure — someone who has to make stump speeches over and over again, decrying the status quo, and hope that enough constituents, from brand managers to agency partners, buy into the message to actually make change happen.
Brands can seek to take some power back, but they're never going to enjoy the leverage they once had. It's worth noting that Unilever, for its part, is taking a soft tone when it comes to the platforms. Weed, speaking to Digiday after his speech, said his approach is to work collaboratively with Facebook and Google. Both brand holding companies have mostly kept ad spend the same, and it's still unclear if anything actually changes after the rallies are over. There's a wide gap between the big CMO speech and reality. — Shareen Pathak
Facebook expands subscriptions
Facebook doesn't get much love from publishers these days, but one area it's providing some benefit is around subscriptions. It started a limited test last fall with a handful of publishers on Android mobile devices, and it just announced the long-awaited expansion to Apple iOS on March 1. The payments go through the publishers, so in an apparent and rare capitulation for Apple, it won't get the cut it usually gets for App Store sales. A few participating publishers told me they're pleased with the results so far, or at least not disappointed, with the caveat that the data so far is limited. One sticking point at the beginning was that Facebook dictated that users get 10 free articles before hitting the paywall, whereas publishers want flexibility to adjust the meter. Facebook has since tested different levels, to the benefit of publishers. — Lucia Moses
Go90 under Oath
Almost exactly three months ago in The Rundown, we reported how Go90, Verizon's mobile video streaming app, was not long for this world. The platform had paused content spending, as it tried, once again, to figure out its strategy — with the specter of the Oath merger also preventing decisions from happening. Many of Go90's original content partners have consistently told me they're skeptical about the future of the video platform. As one said, "Verizon is here to stay. Go90 might not be."
Now, there's additional confirmation from high up in Verizon that Go90 might be going down soon. Oath CEO Tim Armstrong, during a session at a Recode conference, said Oath will now oversee Go90. The new distribution strategy for that unit, it seems, is to put content on relevant sites and platforms across Oath's networks, instead of the main Go90 hub. When asked if the Go90 brand is here to stay, Armstrong said, "The brand will remain, I don't know how long for."
Stirring words. Treat this as another quick reminder that many companies have tried and failed to build video platforms for "premium web video" made by some of the top digital video creators. The simple truth is that consumers aren't asking for it — they already have YouTube. Maybe Jeffrey Katzenberg and a few billion dollars can reverse that, but all the evidence points to the contrary. — Sahil Patel
IAB on eggshells
Luma's Terry Kawaja walked around the IAB leadership meeting this week with a megaphone, trying to drum up interest in a video he was making on the General Data Protection Regulation, but most U.S. digital execs seemed more intent on getting to the bar, a fitting metaphor for the lack of focus in the States on the consumer privacy regulation. The bar scene was more subdued than in years past at the IAB meeting, which some attributed to heightened sensitivity to workplace sexual harassment. "We're on eggshells right now," one ad tech guy said. — Lucia Moses
https://digiday.com/?p=276093