In late March, Kate Spies, svp of content, brand and growth at the wellness site Well + Good got an unusual request from the revenue operations team at Leaf Group, Well + Good's corporate parent.
Advertisers had begun to put terms including "coronavirus" and "covid-19" onto their keyword block lists, so the revenue team was recommending that editors at Leaf's brands refrain from including the words in stories unless the editors felt it was necessary.
Editors, the revenue executives stressed, had final say and were under no obligation to change what they were doing. But the revenue team wanted editorial teams to be aware of the block list and suggested considering if and when the term was necessary. A piece about public health was one thing; a recipe for cookies was another.
The request caught Spies by surprise. That team had never made a recommendation like that before, and at the time, much of Well + Good's top-performing content was coronavirus-related. Posts covering everything from myths about the virus to tips about how to shower safely were leading traffic for the site.
"Unless corona was in the headline or was central to the theme [of a story], it wouldn't cut through," Spies said.
Traffic and audience dynamics have changed since then, and Spies's team, focused on serving and following the needs of their audience, spends less time writing explicitly about coronavirus.
But for many publishers, particularly in news, including the term "coronavirus" in a headline still delivers a traffic bump — "Anything with 'coronavirus' in the headline is instant traffic," one newsroom source at a newspaper said — and, quite often, a revenue dent. Thanks to keyword blocking, news publisher CPMs have dropped more than a third over the past month.
And in a world where as much as 75% of the content some news sites produce is either about coronavirus or virus-adjacent that creates a possible friction between editorial and business inside publishers at a moment when many are under severe revenue pressure.
Over the past three weeks, the incidence of the term "coronavirus" has begun to slide down. "Amid coronavirus" has given way to "With everybody staying at home," or "in this moment," or the still-vaguer "right now."
The term "coronavirus" remains pervasive — contextual targeting tool Peer39 observed it on just under 17% of all impressions it tracked in April – but it is less ubiquitous than it was at the beginning of the month. Over the past three weeks, incidence of the term "coronavirus" is down 5% on news stories, 17% on sports stories and 16% on arts and entertainment stories.
Despite those drops, "coronavirus" still appeared in 52% of all news stories, 19% of sports stories, 22% of arts and entertainment stories, and 22% of business and finance stories published through the first three weeks of April, according to Peer39 data.
"It's still everywhere," said Peer39 CEO Mario Diez. "But it's definitely lessening."
The term is everywhere because the coronavirus has affected every facet of people's lives. But it is also everywhere because the term still provides a search traffic boost when used appropriately.
In the past couple weeks, that effect has begun to wane – searches for the term "coronavirus" are down 75% from their peak in late March, according to Google Trends data – but when they are used appropriately, they still deliver a boost, said Jim Robinson, the CEO of the SEO consultancy Clickseed.
"If the story is directly related, I wouldn't avoid using it," Robinson said. "If you're just including that keyword to give yourself an extra boost, and what you're writing about isn't fundamentally linked, it's not going to get you more exposure."
Some publishers have tried to manage their reporters' use of those terms by focusing on these changing traffic trends. Business Insider reporters received a memo at the end of March advising them that cramming coronavirus in a headline would not provide a traffic boost, and that reporters should instead focus on different keywords readers might be searching for, according to one source inside BI.
Some of the drop comes from publishers drilling down further into corona-adjacent topics, often more in the vein of service journalism. Spies's team, for example, has been steadily shifting toward other, related topics since the end of last month.
"It cheapens things if you unnecessarily put 'covid' into a story," Spies said.
Yet standards of editorial independence can make having these conversations hard. Even though the line between business and editorial in media has looked blurrier in recent years, many organizations still draw a bright line between the two, to the point that even discussing these challenges is difficult.
"There's such a lack of history at most places of these types of conversations being had between edit and biz in a productive, honest manner," an executive editor at one digital publication said.
For example, even though The Daily Beast has crunched the numbers and knows how much less valuable coronavirus stories are, the site's business and editorial leaders have never even discussed the business implications of the term appearing in pieces.
"I have no control over edit," Daily Beast CRO Mia Libby said earlier this month. "Nor do I want to."
https://digiday.com/?p=365786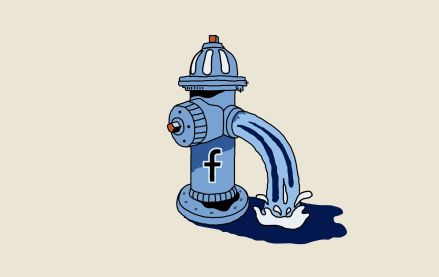 October 4, 2023 • 5 min read
•
•
Publishers are still feeling the effects of a change Facebook made in May that caused a steep decline in referral traffic. Nearly four months later, publishers aren't sure when — or if — that traffic will come back.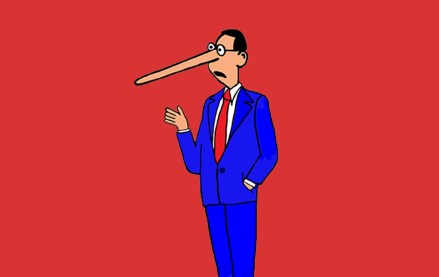 October 3, 2023 • 7 min read
•
•
A new definition for MFAs is available but the vague nature of the guidelines is leading to a lack of standards that might prevent adoption.
October 2, 2023 • 1 min read
•
•
The publishers who attended DPS were focused on the potential upsides of applying the technology to their operations while guarding against the downsides.