Internet 1.0 brands have mostly come and gone. One that's stuck around is iVillage, founded in 1995 with the idea of building a powerhouse female-focused media company.
The site has had its ups and downs — a hugely successful IPO in the go-go days of 1999, a painful bottoming out after the dot-com crash in 2001 and a $600 million purchase by NBC in 2006. With competition as stiff as ever, iVillage continues on because women's topics never go out of style, according to Jodi Kahn, president of iVillage.
Kahn came on board a little over three years ago after a 16-year stint at Time Inc. and has righted the ship, to the tune of 27 million uniques per month, according to ComScore. Digiday spoke with Kahn about the challenges publishers face, as well as what she sees on the horizon for the company.
IVillage is ancient in Web terms. How have you kept up with the times?
The core premise of iVillage when it was created was women talking to women, and that doesn't go out of style. When talking about the changing landscape, we talk about technologies that enable us to do this in different forms. We follow her and invent for her ways to connect with information. It's not today what it was 15 years ago. We're very focused on our consumer and how she's digesting information and catering product and programming and our ways to connect with her based on that. We aren't your mother's iVillage.
What's more important to iVillage in five years, social or search?
They're both important, and we have to crack both of them. But they're both important in different ways. To maintain the optimized value we have of being a trusted source to the real and original content we're publishing, we have to keep up with search techniques. Social is critical to us because it's so critical to women talking to each other and to us, and enhancing that conversation. Social is so important to us, and not only from Facebook but also from Pinterest. They're sharing the things they're creating in the home area. That goes right in with Pinterest. People are getting ideas everywhere. Social, given our DNA, is going to catapult our growth for us.
Will banner ads be as important in five years as they are today?
I'm not so sure it's the banner ad. Viewability is a hot topic. The top of the page or whatever the consumer is looking at is always going to be important. What's going to be important is the context in which the advertiser's message is integrated, but to the point to where consumers are understanding the difference between a brand's voice and an advertising voice. You need standards and ways to scale ad programs. It's the entirety to infuse the advertising into all the components of programming. I think the banner may be around, but I agree that it won't be a standalone. My prediction: The world of figuring out what ad components and how they fit together is the complexity we'll face in the future. It'll be the combination of creative and messaging and how to deliver the right audience in the right mindset. Sometimes it's reaching the targeted, direct, audience. Or sometimes it's more prominent.
Where do you see mobile fitting into the iVillage ecosystem in the next 12 months?
We're expecting our mobile usage to grow by 100 percent by next year. We're not going to shift resources, but we do have resources thinking about specified offerings in the mobile world versus what we do on desktop. For example, we have Community Challenges. These are our signature, and one we just finished was on how to do your hair repair. So we experimented with a challenge app. Where do consumers want to track their progress? What is that interaction that consumers want? We will do more experimentation, like phone-only franchises and connect to mobile Web experiences and how to thread mobile advertising messages more overtly in an organic way. We're starting to see mobile-only, and working with advertising partners, we'll port over some things from online to the mobile Web.
Do you think responsive design is a must for publishers?
It's very hot right now. What we are doing gives us more flexibility to move faster across responding to the way our users are using mobile. It's something our team is really looking at versus what we're doing. It's not a sure thing that responsive design is working well with ad standards. It's one of the things we're weighing internally. In the next year, it's critically important for us, working with partners, to package inventory in a different fashion than the last 12 months. It's not just mobile, but every device. We're thinking about what is unique and executing with that.
https://digiday.com/?p=21768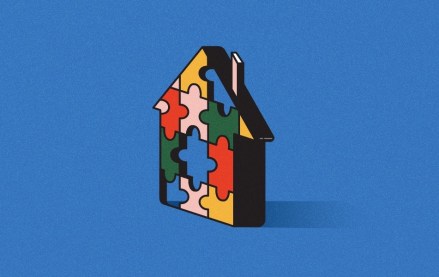 September 22, 2023 • 4 min read
Apartment Therapy's president Riva Syrop took the stage at the Digiday Publishing Summit to discuss the convergence of commerce and sponsorship revenue within its Small/Cool event.
September 22, 2023 • 4 min read
Media execs took stage at the Digiday Publishing Summit to discuss the growing importance of ROI in ad campaigns this year.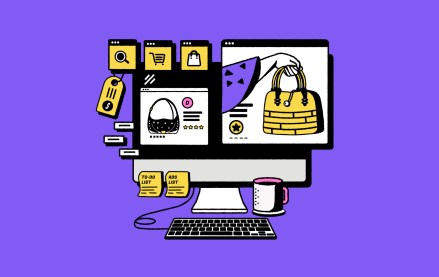 September 22, 2023 • 4 min read
CEO Satya Nadella said AI assistants will be as ubiquitous as PCs and will help users navigate across apps, operating systems and devices.