The first thing you notice about Maker Studios is that it looks closed. There's no sign on the company's offices — which look like they could house a neighborhood pharmacy — and the front window is blacked out.
Maker co-founder Danny Zappin isn't afraid to say the company one day aspires to be the "HBO of the Internet." But when one enters Maker's Culver City, Calif. headquarters — it sure doesn't look like HBO. Centered in an area where some bloggers have taken to calling "Silicon Beach," Maker is down the block from an Albertson's supermarket and an In & Out burger. It feels miles from Hollywood, which it is, literally and figuratively.
In an era where the media business is still quaking from a brutal recession, Maker is literally bursting out of its four offices. The company, founded in 2009, employs 200 people, and the plan is to hire aggressively in 2012.
So what are all these people at Maker doing? Well, when one steps inside Maker's main production studio, they might think they've shown up the day after a frat party, or the night after a school play. The ceilings are unfinished. There are formal paintings of dogs on the wall. Random, grandmotherly antique furniture is scattered throughout the studio's many rooms, alongside lots of speakers, microphones and cameras.
Further inside the space, some people type away at desks placed alongside racks of thrift-store looking dresses, cop uniforms and wigs. In another, a pile of key-tars are strewn on a couch, just waiting to be used in a music video.
That's what Maker is all about – cranking out videos for YouTube. The company was founded by some of YouTube's biggest talent, the brash Zappin, as well as former MadTV cast member Lisa Donovan (Zappin's significant other) and her brother Ben Donovan — all of whom got started on YouTube back in 2005.
"We'd all come to LA to get into the entertainment industry," Zappin remembers." We'd had various experiences, but we were all somewhat frustrated with the system. So we are all very excited when we found YouTube because the barrier to entry was removed. You could reach a worldwide audience. It was exciting as a creator because you could shoot something put it online and get instant gratification, commenting. It was this amazing new thing. I became really obsessed with it."
Thus, as traditional media companies struggle with original content for the Web, Maker is a video view factory. The company's multiple artists pump out 300 videos a month on over 200 channels. In aggregate, Maker artists have amassed 32 million subscribers; ComScore says its channels reached over 9 million users YouTube in October.
Maker's rock star is Ray William Johnson, who cranks out funny foul-mouthed video commentatry every Tuesday and Friday. Johnson, recently featured in Entertainment Weekly's comedy issue, claims nearly 5.2 billion subscribers and has amassed a staggering 1.5 billion views since 2008.
Among Maker's other talents are KassemG, an off the wall comedian who conducts interviews with people on the streets of L.A. — or with porn stars, as well as Nice Peter, whose year old series Epic Battles in Rap History pits figures like Darth Vader, Hitler, Justin Bieber and Beethoven in Eight Mile-esque animated rap contests.
People watch this stuff? Lots do. It's become cliche to say that the Web has yet to see any Web hits, Cosby Show-type breakouts. And to some extent, that's very true. But what Maker's performers have are followings. NicePeter has a million subscribers. Co-founder Lisa Donovan — under the moniker LisaNova, has 718,000.
Donovan and Zappin were among the first to figure out this YouTube programming strategy, which requires that you be consistent, authentic, social and open to audience suggestions. For example, the Rap Battles idea came from commenter.
Maker almost didn't happen. Zappin and Donovan started to ignore their YouTube followings in 2007 when Donovan was cast on Fox's sketch comedy series MadTV.
"With MadTV we got sucked into the Hollywood thing again," recalls Zappin. However, Donovan only lasted one season. "At that point it was like, we tried this Hollywood thing with nothing," Zappin ads. "It was still kind of the same shit, only probably more frustrating. And we saw that our YouTube audience was starting to die, and we needed to continue posting. So we made a conscious decision to do it all on YouTube."
Added Donovan: "It's a very nuanced space. Viewers feel very close to you. You need a certain passion. A lot of actors have a very hard time with that. And there is so much strategy involved. You have to do things in a very scheduled way."
Sure, but do you need to build your own studio? Don't most performers want to just become stars and 'get signed' by big media? "I always thought it would have to be us that would do this," says Donovan. "We need a network that is about the talent."
As Zappin explained it, the great thing about producing videos on YouTube is that you can pretty much do whatever you want. The bad thing is that you have to do everything yourself. "We had a plan to create a studio infrastructure that would support a lot of different channels."
Initially, that meant going into credit card debt. But after a year or so of trying to get financing, the fledgling company landed a $60,000 ad deal, which the partners agreed to invest fully in the studio, with most also agreeing to move to L.A. By the summer of 2009, Maker launched its first official project, The Station, and were off to the races. Soon they were nurturing new, previously hard-to-categorize voices Nice Peter, aka Pete Shukoff, aka Nice Peter, who had been playing small crowds in various LA clubs with little success until he found Maker. "I have this set of skills that never really fit into either music or comedy," he says. "Maker gave me the resources to get going."
Up next Maker is channeling its resources into two new YouTube channels, including one centered on moms headed up by Donovan. The company is also focused on building up its ad business, which appears to be somewhat erratic. The company has raised $4 million from Greycroft Partners and GRP.
To bolster the business end, in October, Maker brought on former MySpace music president Courtney Holt as chief operating officer. "We're a media company at the end of the day." One that is on the lookout for direct sales people. "We're looking to blend media and branded entertainment," Holt added. "Advertisers are coming online, getting more comfortable, looking for more predictable content."
In the meantime, Zappin says he's thinking about all sorts of new directions for Maker that go well beyond comedy, including animation, and maybe even scripted short films (hence, the HBO analogy). "We talking to directors."
For now, the Maker office tour is winding down. Staffers paint murals and arrange photos in a back alley next to a dumpster (Zappin wants to move Maker to a 50,000 square foot office, but Silicon Beach supposedly has just a three percent vacancy). Meanwhile, the mommy bloggers, a pair of barefoot, blonde cocktail-dress-wearing women, have arrived, and are standing before a green screen getting ready to shoot. The new Maker era is in full effect.
Says Donovan, "If I were a creative person, I'd want to come here."
https://digiday.com/?p=442
October 2, 2023 • 1 min read
•
•
The publishers who attended DPS were focused on the potential upsides of applying the technology to their operations while guarding against the downsides.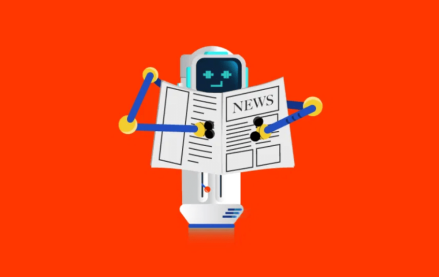 October 2, 2023 • 4 min read
•
•
Now that ChatGPT users can surf the internet for information, some publishers are reconsidering the weight of the issue.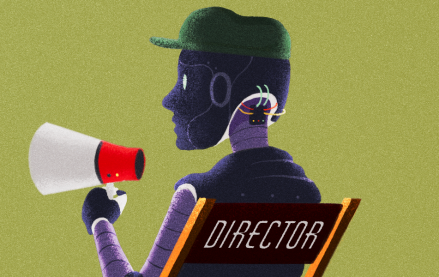 October 2, 2023 • 5 min read
•
•
As Meta makes celebrity-like chatbots, ChatGPT learned to "hear," "see" and "speak" while Spotify is piloting AI-translated podcasts.