Everyone wants to be liked, but too many brands are exhibiting a narrow focus on the low-hanging fruit, harvesting Facebook likes instead of going after new customers. As a result, the value of a like on Facebook is in rapid decline, and most brand advertisers are just wasting their social ad spend.
That's not to say Facebook isn't a powerful channel for brands. As part of its recent Ads API launch, which gives agencies and advertisers the chance to build custom Facebook ad tools, Facebook is offering a few case studies to show brands the power of its advertising. In one study, Einstein Bros. Bagels increased its Facebook audience by 250,000 members in one day, with more than 400,000 Likes. Another case study shows how Expedia increased its Facebook audience by 750 percent, hitting 1 million likes along the way.
Both of these campaigns used a process that is commonly referred to as "like-gating," where the brand offers an incentive, such as discount coupon or exclusive content, in exchange for the consumer liking the brand page. The process certainly boosts raw numbers, but simple likes can't measure real social advertising impact. This type of advertising fails to get new customers.
With any strategy built around likes, the success metrics are inflated and imprecise. Consumers can very quickly and easily unlike the brand as soon as they receive their incentive, negating the act of liking in the first place. There's also no way to tell if future brand messages actually reach consumers within their news feed due to Facebook's EdgeRank formula.
Facebook hasn't shared the exact details about how EdgeRank works, but we know it's an algorithm that determines what appears in a user's news feed by rating every piece of content shared on Facebook is ranked on three scales: affinity, weight and time decay. Affinity takes into account the relationship between user and brand page, including visits and posts. Weight refers to the hierarchy of the content you shared; certain content, like photos and videos, garner more interest, which gives them more weight. Time decay refers to the time the object was shared; newer content always takes precedence.
Now, affinity obviously carries a great deal of import in this formula, and if a consumer visits a brand page just once for that initial like, that's a very low affinity score. Factor in that Facebook users have hundreds of friends, all of which they supposedly have some personal relationship with, and it's very difficult for a brand message to get through.
If brand messages and shared content aren't making it into a consumer's news feed, then all the brand's time and money is ultimately wasted. Twitter is having a similar problem, which is why it recently unveiled "Timely Tweets," a service that ensures that brands' sponsored tweets are seen by their followers.
If a brand succeeds when it comes to EdgeRank, there's still the fact that a like-gating strategy is built on the premise that consumers are familiar with the brand and agree to click the like button in exchange for brand collateral. Maintaining relationships with existing customers is a vital part of marketing, but we have CRM and email for that purpose. Successful advertising is also about reaching new customers, and simply racking up likes doesn't accomplish that goal.
Facebook's Ads API can ultimately solve all of these problems. By using new interest graph-matching technology instead of demographic or behavioral data, brands can leverage the interest graph to find new clusters of like-minded customers and expose their message to this new audience. Brands can go beyond their existing audience and find users interested in competitive brands or users who share similar interests to their existing fans.
Delivering updates, content and brand messaging via the news feed is valuable, but simply racking up likes is slowly shrinking in value. There's no guarantee this tactic works, and it doesn't necessarily build a new customer base. Savvy brands are going to uncover new audience clusters, and they'll use social stream matching data to convert these like-minded users into customers.
Jon Elvekrog is CEO of 140 Proof, a social advertising platform. Follow him on Twitter @jonelvekrog.
https://digiday.com/?p=2699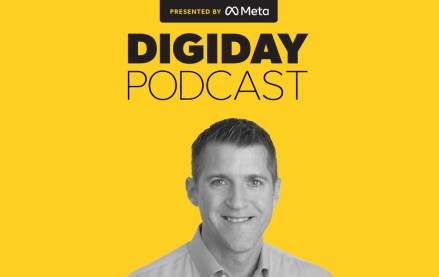 November 28, 2023 • 4 min read
Google's vp of global ads is confident that cookies will be gone from Chrome by the end of next year, despite all the challenges currently facing the ad market.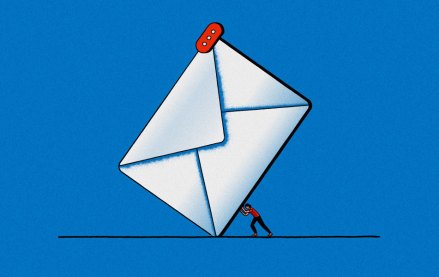 November 28, 2023 • 6 min read
Some email newsletter platforms' click-through rates are actually click-to-open rates, which are measured against the number of emails opened rather than the emails sent. But buyers seem to prefer it that way.
November 24, 2023 • 5 min read
Publishers' events businesses picked up pretty significantly during the back half of this year — and they will focus on sustaining that lift into 2024, according to Digiday+ Research.