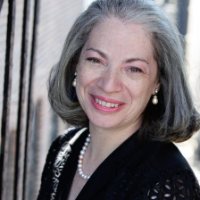 Judy Shapiro is CEO of engageSimply.
In a recent Digiday article, "How Tablets Have Changed Publishing," Chris Reynolds, vp of marketing analytics at Condé Nast, explains that the migration to tablets is easier said than other mobile devices because "the form factor for tablets is so close to what publishers are used to."
Agreed. But the underlying assumption seems to be that the more places a publisher can put its content, the bigger the audience and the better it can monetize its content.
On this point, I am not so sure I agree, and the data is dicey.
An MPA study confirms that 68 percent of consumers "believe technology has improved the experience of accessing various media." That's a clear indication that there is value in adapting to the multi-device reality.
The data also tells us that more "screens" means more time spent consuming content. Arbitron reports a 16 percent jump in the amount of time spent on TV, Internet and radio since 2003. Comscore data also clearly confirms the close relationship between device access and time spent with content. In comparing households that watch only TV versus households that use four screens (tablet, TV, mobile, PC), we see a 2:1 relationship where TV-only households spend 4 hours per day on content versus 8 hours per day in four-screen households.
Yet we shouldn't be sanguine and just accept that more content on more devices automatically means larger audiences for publishers. The abysmal and declining performance of digital ads with their pathetically low CPMs suggests just the reverse. In fact, it's becoming clearer that simply putting content on digital or mobile platforms is no panacea for monetization.
So if content monetization isn't about more eyeballs looking at your content, what's the real answer to the content-monetization puzzle? According to Anthony Iacovone, CEO of AdTheorent, the answer centers on a holistic user experience where each new device adds a new experimental touchpoint. "Imagine, for instance, a print ad in a golf magazine that might drive people to the website to participate in a promotion that offers a mobile app where golfers get real-time info to make the game more enjoyable."
Indeed, that approach seems the sane and sustainable way to monetize content. It leverages the natural strength of multi-devices to drive more engagement while decreasing reliance on devices to drive new audiences.
An added benefit of engineering a highly enriched and integrated experience across devices is that with each touchpoint, there's a clear value to consumers, which ultimately means more ways for publishers to monetize. It's true that this architecture is easier said than done. But Oliver Wendell Holmes, Jr. got it right when he said, "A mind that is stretched by a new experience can never go back to its old dimensions."
So true, just ask any tablet devotee. And that's what makes the quest so worth the effort.
https://digiday.com/?p=41894