'We try not to do the boring stuff': Noah Shachtman has big plans for The Daily Beast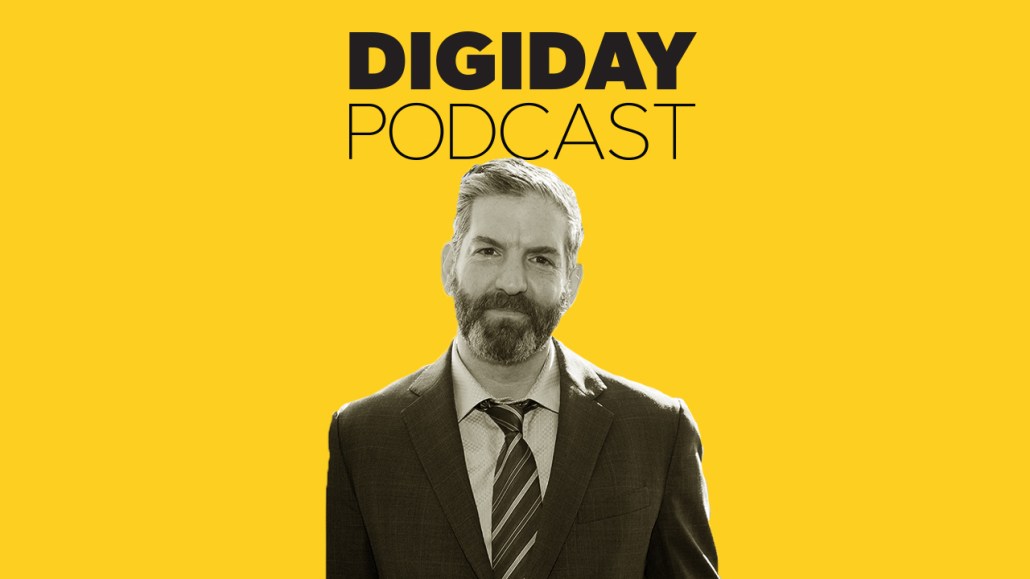 Subscribe: iTunes | Google Play | Stitcher | Anchor
The Mueller Report confirmed a lot of reporting already done around the Trump administration and Russian meddling in the 2016 election. One of the many newsrooms whose reporting was vindicated in the process is The Daily Beast, a mid-sized publisher that seized the opportunity to compete with big news organizations like The New York Times and The Washington Post.
"We've got a team of ninjas and it works fine," said Noah Shachtman, editor-in-chief at The Daily Beast, on the Digiday Podcast. "By background, I'm a national security reporter. There's no way I would let a big cybersecurity story or a big national security story go by. No chance. Our newsroom is about 50 people. BuzzFeed is three or four times our size and they're on the smaller side of our competitors. We try not to do boring stuff and stories that everyone else is doing. There are sections of the Mueller report that read like a Daily Beast clip file, and I'm incredibly proud of that."
Shachtman discussed how the Beast approaches scoops, the progress on its membership model and more. Edited highlights below.
You can't skip the scoops.
"I don't know we had a choice. Were we going to sit on the scoops? It's an argument of daily journalism versus monthly journalism versus books. You have to drip it out and publish what you get. This was true in Watergate too. There's a million tiny stories but we only talk about Woodward and Bernstein hits. That's true here too. And that's the perverse geniuses of the Trump administration. There's so many scandals to report on that they all blur together and can become just background noise. In some ways, the Mueller report didn't land as hard as it could have because so much was already previously reported."
The conversion drivers have been surprising.
"We are giving our members early and exclusive access to a lot of our best material. On the Mueller investigation, we've got a product called The Rabbit Hole, which goes super deep on these investigations. We do that only for members. We have a money and politics newsletter called Pay Dirt, which is a must read in D.C. which is also members-only. We just hired our first reporter whose time is going to dedicate part of her time to serving members. We have also found that our readers are obsessed with the Royal family. We've started doing members-only material just on Meghan Markle and others. The membership business is new for us and for any digital-first publisher. There's going to be a lot of tinkering to see what works and doesn't work. We're very much in the process of that. We've been surprised about what people want to pay for. We did a reader survey. We gave a list of 25 different topics [that they want to read about.] Topic one was climate change. And beneath zero was Royals coverage and yet, that converts. Political opinion has also been a big driver. The mix of product improvements and what we offer editorially will be a big deal."
The money can't come from advertising alone.
"We're not afraid to take a side, [we aren't] afraid to throw a punch. To me, that's old school, scrappy and street-smart tabloid. That's the only journalism that I know how to do and that works in this age. You have to place a lot of bets and you can't just play on advertising alone. The only thing that The Daily Beast cannot be, under any circumstances, is boring. [Billionaire owners for media companies] is a risk. These guys don't want to piss off their friends. A good journalism shop should be in the business of pissing off your friends. That said, sometimes, a certain capital infusion is necessary. Sometimes, it's VC money."