Rick Webb, a co-founder and the former COO of The Barbarian Group, has been a busy beaver since stepping down from the ad agency he started in 2001. In a recent Tumblr post, Webb explained that he's writing a novel about ghosts, as well as a book about advertising, technology and economics. He's also an investor in and adviser to several startups. Most recently, Webb signed on with Tumblr as a consultant for its sales and marketing team.
Digiday caught up with Webb to discuss his new position at the social networking blogging platform, as well as his thoughts on online advertising, native ads and whether banners are on their way out.
What was the impetus to joining Tumblr?
We've been friends and talking for a long time, and I've talked a lot with David, Derek and Danielle through the years about advertising in general and what that might mean for Tumblr. Now seemed like a great time to join because a) I have the time, b) I love Tumblr, and c) they have an ad product in beta, so it's more than just endless theoretical discussions about what we could do and more about doing something. Action! Tumblr's pretty much the only company that could have gotten me to get up in the morning. It's too interesting of a challenge to pass up.
In your recent post, you wrote, "Most of the advertising on the Web is crap still…." How can advertisers best take advantage of native ads, especially on Tumblr, to make advertising more palatable to an audience?
There have been great strides in recent years for "native" advertising, or advertising that works within the context and environment of the site on which it lives. Buzzfeed, for example, has done a great job. At the same time, some native advertising can feel bolted on or hackneyed. Facebook, for example, is serving dual masters with its native advertising: making it native and unique, and leveraging their users for social recommendations. Serving those two masters makes it hard to make something really integrated and brilliant without offending, I think. And the recent litigation is exemplary of that. They also turned a corner when brands became "pages" and people were "users," with each having a different behavior. Twitter's been better about that. Brands and users each interact with the site in the same way.
For Tumblr, the possibilities are pretty great. Like Twitter, brands act just like users on the platform, and users willingly consume brands' content just like they do their friends. For sponsors, just as users, a premium is placed on great content. The difference between the two platforms is that you get so much richer content on Tumblr — photos, videos, longer form writing. It's more immersive, and you can really express yourself in many different ways.
For brands, it's really about conversation. Talking about yourself and about things of interest to your customers. Most brands are out on the social Web at this point, and they've developed a lot of content for Facebook, for Twitter, for their own site. Tumblr can be a good anchor for them — all of those different content types in one place, telling a deeper story.
The potential downside for native advertising is that we're going to have to make content and "ad units" for all these different platforms, and the production costs will increase. But anyone who's ever seen a banner-buy planning sheet knows how miserable production is now. I don't think the production costs will really explode.
If the Web continues to swing along its pendulum, as you noted, is there a point where you see traditional display ads going away and then coming back? Can there be a happy medium for brands?
They've "gone away" right now about as much as they are going to. The pendulum is swinging back to creative, to native, to emotional brand advertising on the Web. Just a bit, but that's where things are headed now. The banner can be a part of it. Most of the hatred of banners comes because of their poor fit for metric- and direct- driven advertising — in that they don't work because no one clicks on them. We just need to use them differently. Banners have always sort of been miscast. They are a great brand vehicle — just like a wild posting or a billboard or a magazine ad — but they were sold as something that we could measure and drive traffic with. That doesn't especially work, and people don't really click on banners. But they still see them. Eventually, I think they'll be used pretty much exclusively for branding. The clicks will be ancillary.
How can publishers go beyond the banner?
Banners can and will stay a part of things. That said, publishers that haven't outsourced their ad sales to an ad network are in a better position to sell some native advertising, once they've come up with some compelling offerings. And that's really the first step: Figure out what it is about your publication that makes you unique, and think of opportunities around that. Talk to your customers — they might have some ideas already.
Is there a future for native ads on publisher sites, not just social platforms?
Yes. I don't think native advertising need be limited to social sites. The real problem with native advertising and publishers is that the media agencies have the money and expect the publishers to do the creative for free as part of the buy, and no one in the publisher is charged with or expert at handling this. More and more, the publishers are going to have to be brokers between different types of agencies to get the job done. At The Barbarian Group, we had some success helping publishers come up with new native units, and we will see more publishers partnering up to get some ideas off the ground. The challenge is who pays for it. The economics right now are tricky, to say the least.
https://digiday.com/?p=16179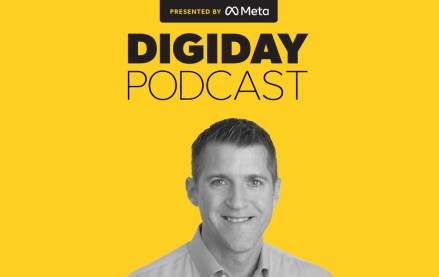 November 28, 2023 • 4 min read
Google's vp of global ads is confident that cookies will be gone from Chrome by the end of next year, despite all the challenges currently facing the ad market.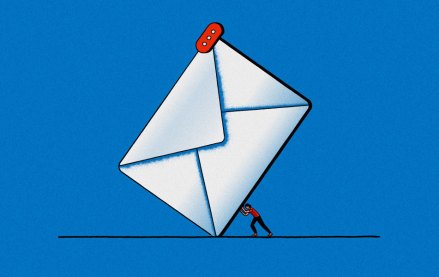 November 28, 2023 • 6 min read
Some email newsletter platforms' click-through rates are actually click-to-open rates, which are measured against the number of emails opened rather than the emails sent. But buyers seem to prefer it that way.
November 24, 2023 • 5 min read
Publishers' events businesses picked up pretty significantly during the back half of this year — and they will focus on sustaining that lift into 2024, according to Digiday+ Research.