The Groupon backlash is in full swing. And one of its chief critics is from an unlikely source: the clubby world of Internet consulting.
Sucharita Mulpuru, an e-commerce analyst with Forrester Research, hasn't minced words when it comes to Groupon. She has called the company "a disaster" and a "shill that's going to be exposed soon." That kind of talk isn't common coming from many industry analysts, who typically also work with the companies they evaluate on paid research projects.
"My main issue is that the company is highly overvalued," said Mulpuru, who was a director of marketing at Saks Fifth Avenue prior to jolning Forrester . "It hasn't proven its value. It hasn't proven that it's a sustainable business model or that it will be profitable."
In June, it was widely thought that the company would issue stock based on a valuation of $30 billion. This week, as the company embarked on an investor road show, it indicated that it was looking to issue stock as early as Nov. 4 based on a valuation close to $10 billion. A New York Times report suggested that the real value of the company might be closer to $5 billion. But Mulpuru says even that is out of line with the company's earnings. "I don't think that any of these numbers are realistic," she said. "I would place it somewhere in the $1 billion range, if that."
Mulpuru also questioned the notion that Groupon is a fast-growing company and suggested that the money the company spends on marketing has enabled it to appear to be fast growing. "They spend $1.50 to make $1.00 back," she said. "Most companies don't have the luxury of spending absurd amounts of money to make back a fraction of what they spent."
Mulpuru even questioned the way in which Groupon has positioned itself. Because technology companies are attractive to investors, Groupon has positioned itself as one. But Mulpuru said that the company is much more akin to a marketing and advertising company than a technology startup. This is an assertion that is confirmed by Groupon's latest S-1 filing: Only 5 percent of Groupon's 10,000 employees – three times the number of people who work for Facebook — work in technology. Thirty-seven percent of the company's workers are in sales. Mulpuru said that the problem that Groupon is trying to solve has nothing to do with technology. Its goal is to entice small businesses to spend more on marketing. And the pool of merchants willing to sell goods and services for 75 percent off is shrinking, Mulpuru said.
Not everyone is convinced that the Groupon IPO is on the skids. Although he declined to speculate about what an appropriate valuation for Groupon might be, Jim Moran, COO of Yipit, a daily deal aggregator that compiles research on the state of the daily deals business, said that the daily deals business continues to grow about 10 percent, month over month.  He disputes Mulpuru's claim that the business is running out of merchants willing to participate in the programs, citing internal research that he said shows that 90 percent of merchants are "happy to do it again."
But even Moran acknowledged that Yipit's research suggests that Groupon Now, the company's instant discount program, has been a disappointing performer for the company. So it's surprising that the company has placed so many eggs in that basket. As a part of his road-show pitch, Groupon CEO Andrew Mason has suggested that the instant deals business, which he is calling a "local e-commerce marketplace," represents the future of Groupon and the daily deals business.
Mulpuru believes that the daily deals business is viable. In a blog post from last June, she wrote that Groupon's business model is sound: "There are no expensive fixed costs and the risks are taken by the merchants that contract with the company." But even in June, Mulpuru urged investors to be cautious, saying that Groupon's success relies on "discounting merchandise, which attracts the wrong kind of customers, and merchants [who] are hard to sell to."
This week she was more blunt. "At the end of the day, they have an email list," she said, "with a lot of bogus names." Mulpuru said that in its filing, the company has indicated that the majority of 142.9 million people on its subscriber list have not purchased a deal, that it can't verify many of the email addresses on the list or tell with certainty how many emails have been successfully delivered or opened.
Although the company would like for investors to think of it as the next Amazon and two of the execs who have been making presentations during the company's road show have been emphasizing that they are veterans of that company's IPO, Mulpuru thinks that there is no comparison between the two companies. "Amazon took 10 years to become profitable," she said. "Maybe in 10 years [Groupon] will stumble on something that yields them profitability."
But until then, Mulpuru advised caution. "Supernovas like Amazon come around only once," she said. "If Groupon were a bargain, then maybe it would be different. But they are not."
https://digiday.com/?p=1523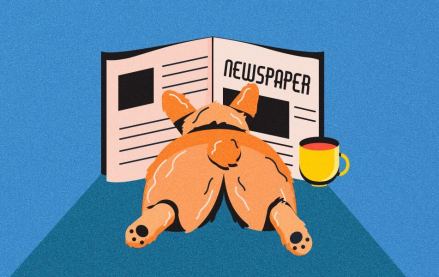 November 30, 2023 • 4 min read
Digiday+ Research found that publishers' programmatic ad revenue didn't quite live up to expectations this year, but they still see it as a growth area.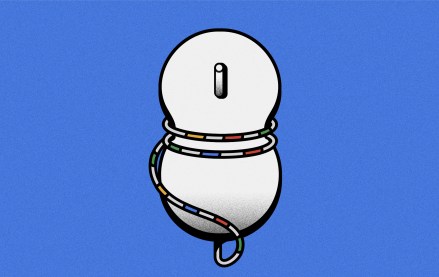 November 30, 2023 • 13 min read
For a couple of publishers, referrals from Google are down upwards of 60%.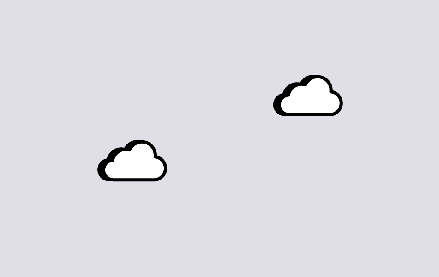 November 29, 2023 • 6 min read
Reducing carbon emissions from the digital ad ecosystem is an important priority, but various players are skeptical that much can — and is — being done to practice sustainability.