Real-time bidding (RTB) has quickly become the hottest trend in display advertising, with U.S. RTB spending expected to hit $1 billion this year and increase two-fold next year. The dramatic growth in dollars flowing through agency trading desks, DSPs and next-generation ad networks has tempted even the world's most premium brand-name publishers into the game. However, to date, RTB growth has been primarily centered on the display ad space.
Video RTB, by contrast, is in its infancy with spending still well under 5 percent of total video ad spend. Our internal estimates put the value of all Video-RTB buys in the U.S. at approximately $40 to $50 million in 2011. This seems set to change significantly in 2012 as sizable demand-side players, including all of the major agency trading desks, have lined up to throw significant budgets into video RTB next year. Growth, it seems, will be well into the triple digits.
While video RTB spending is expected to more than double next year, its development into a true large-scale market is not without challenges. Video is very technically unique, presenting a variety of complex technical hurdles, from multi-platform delivery to limited VAST-wrapper support. Still, the business side faces challenges that are familiar to those experienced with display.
Publishers are wary of devaluing their most premium video inventory, and they are concerned about other challenges including channel conflict, commoditization and data leakage. For the big premium TV networks, already under pressure from MSOs to limit online distribution of their content, the prospect of opening what limited inventory they have to third-party RTB demand comes with a lot of uncertainty.
Thankfully, emerging private exchange technologies give publishers increasingly granular control over buyer access, granting access only to preferred buyers (such as strategic holding-company partners), as well as the ability to strictly regulate floor prices and channel conflicts while closely monitoring creative quality. When structured correctly, a private video RTB exchange can become a powerful tool for a media sales organization, securing and strengthening premium buyer relationships. In this case, that means granting private exchange access only to those buyers who have made significant commitments via premium sales channels.
As premium publishers get more comfortable with video RTB's strategic and financial benefits, buyers will increasingly dedicate substantial budgets. The four largest agency holding companies are currently making substantial investments preparing for video RTB, by selecting preferred vendors and integrating these video-DSPs deeply with their audience and analytics platforms.
Spending remains modest, hindered by concerns about the quality and scale of available video inventory, low transparency and an abundance of in-banner inventory masquerading as pre-roll. Yet trading desks and DSP executives are showing clear confidence that these issues are rapidly being solved. But in from the top demand-side companies will lead to a rapid and significant shift of budgets into video RTB, which in turn will further encourage major branded publishers to adopt RTB and private exchange technology. The virtuous cycle has begun, and it's becoming clear that deployment of RTB in video could happen even faster than it has in display.
Mark Trefgarne is CEO of LiveRail.
https://digiday.com/?p=2042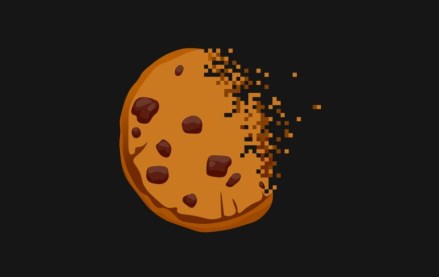 September 21, 2023 • 9 min read
Publishers who attended the Digiday Publishing Summit opened up about their top challenges, concerns and curiosities during closed-door, anonymous town hall meetings.
September 21, 2023 • 3 min read
WBD is seeing ad revenue growth from its YouTube channels and engagement on Threads surpass performance on X.
September 21, 2023 • 4 min read
Powering all of Amazon's hardware is an updated large language model, that could help connected devices actually be smarter.