The case against the venture capital craze for content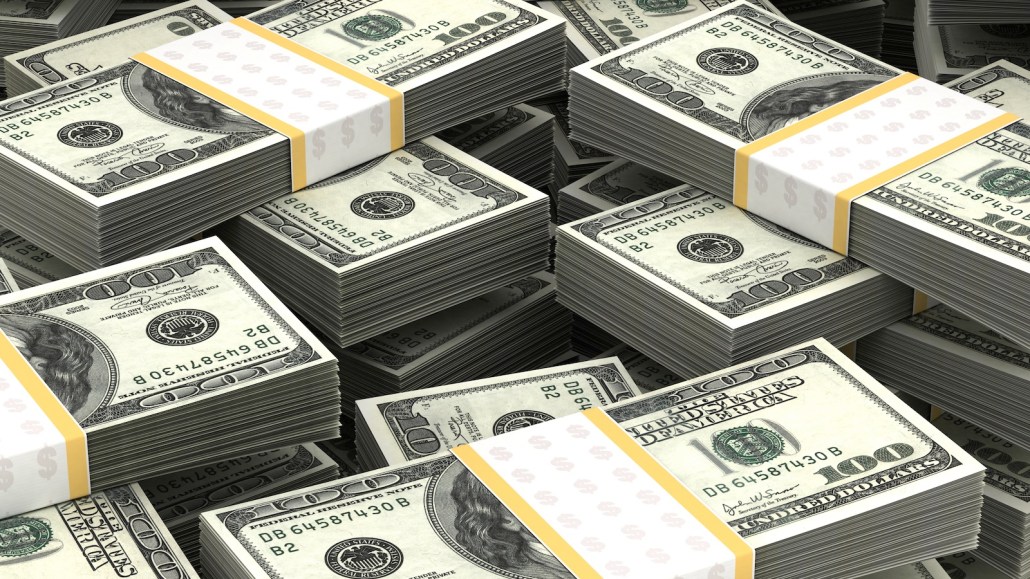 Last year marked a major shift in venture capital interest back toward media companies, which investors have traditionally shunned. And for fast-growing digital media companies, it's hard to resist the allure of venture capital. Publishers like Vox Media and BuzzFeed raised over $330 million across 60 deals last year.
But venture capital can be a risky endeavor for the media companies chasing it. Not only does the introduction of VC money dilute founders' equity in and control over their companies, it can also add new, overwhelming pressures to build "scale" businesses when the future of news might be smaller, more nimble operations.
"As soon as you get an investor involved in your company, the pressure goes from 'how do we get this thing to be profitable and build a good business' to 'can we get this to be a big business and sell it for a lot of money,'" said Matt Witheiler, a general partner at venture capital firm Flybridge.
Venture capitalists are typically making bets on companies becoming very large business, garnering returns of up to 10 times their investments. The model is premised on most failing in this regard, but the ethos of the VC industry is, go big or go home.
For VC-backed media companies like BuzzFeed and Business Insider, building a big business inevitably means greatly expanding their content output and audience as quickly as possible. That's just how media companies scale. Doing so, however, is expensive: Increasing output also means increasing headcount, a process that requires a lot of upfront cost. This is why venture capital has become such a key part of the media company growth equation.
But the nature of the venture capital world might be at odds with the way media companies typically grow — which is to say, slowly. Early-stage venture capital firms typically want returns on their investments within seven to 12 years, and late-stage firms even faster. Media companies, by contrast, don't tend to move as quickly.
"Because with media there is a lot of brand building, the middle-growth phase is much slower than other kinds of startups. Some VCs don't understand that," said Rafat Ali, CEO of travel business site Skift.
Venture capital firms optimize their investments toward two outcomes: Acquisition or independent public offerings, both of which can be hugely lucrative for those involved. Consider mobile messaging service WhatsApp, which sold to Facebook for $16 billion last month. The company's sole investor, Sequoia Capital, invested just $58 million in the company over two years, netting it as much as 50 times that after the acquisition, according to estimates from DealBook.
While the example may be an outlier, it explains why so many company founders —  in media or otherwise — are willing to chase venture capital money even if means trading away some of their equity and overall control "It's a sacrifice well worth making," said Bryan Goldberg, founder of Bleacher Report and, more recently, Bustle.
Goldberg is one of many media players heartened by increasing investor interest in media companies, which he argues is good for the overall industry. Lucrative investments companies like BuzzFeed and Business Insider — by acquisition or otherwise — will only lead to even more media investments down the line.
But the risks for individual media companies chasing VC money are still significant. "The danger lies in who you take it from," said Rich Antoniello, CEO of Complex Media. "Are in they in it for the long haul? Just because they're excited about the business early on doesn't mean they're going to agree with you at a later point," he said. Complex Media has raised $39.5 million since 2009.
Not every media company has chased venture capital funding, however. Gawker Media, for example, has bootstrapped its entire operation since its founding in 2003. It is, however, an exception.
"We never raised money because we fund growth from cashflow," said Nick Denton, CEO of Gawker Media by email. "And the journalistic pursuit of the truth is not compatible with outside investment. It's impossible because of venture funds' sensitivity to criticism, short time horizons and attachment to conventional wisdom," he said.
Still, for all the talk about increasing investor interest in media companies, it still makes up an insignificant slice of the pie. Overall, venture capital funding topped $29.2 billion in 2013. Last year's media investments were just 1.3 percent of that. For now, then, it can perhaps largely be viewed as a vanity play.
"Media companies are cool," said one startup founder who wished to remain anonymous. "VCs want to be associated with cool shit that a lot of people use."