One of the best little newspapers in Texas made a big announcement this week. Austin-based Texas Tribune tapped former New York Times exec Tim Griggs to be its new publisher and chief operating officer.
The four-year-old digital-only daily is a nonprofit media organization, devoted to increasing both an understanding of and participation in state government and public policy. Its stated aim is to promote civic engagement through original journalism and public events.
With a staff of 50, including 18 dedicated reporters, the Tribune accounts for more than half of the Texas state capital news corps. They rack up a modest 600,000 uniques a month, according to Griggs, who spoke with Digiday about his plans for the paper. Excerpts:
Explain the revenue model behind the Tribune.
The thing that stands out is the revenue diversity here. It's not 100 percent reliant on philanthropy. It's 28 percent from corporate sponsorships; 28 percent live events; 17 percent foundations and grants; 17 percent from individual gifts; 13 percent memberships. That's a really diverse mix whether you're a nonprofit or for-profit journalism business or whatever. That's probably the biggest differentiator.
Are you able to do native or sponsored content within that model?
There's sponsorship. It's not "advertising" in the same sense. There are these convoluted tax rules about what's considered advertising versus sponsorships — how many clicks it takes before you can make a purchase. For all intents and purposes, sponsorship is very close to advertising. It's more like corporate underwriting at public radio. Native advertising is upcoming.
Meaning you don't do it now but you will?
Yes, that's right. There's no pretense about how native will fundamentally change the business. It's another way to connect sponsors to an audience and we're going to do it in the most thoughtful way possible. I read all the time about how native is the saving grace, which is bullshit. It's helpful, just as events aren't the saving grace but are extremely helpful.
It sounds a little bit like the Guardian, on a regional level.
The thing that's so interesting about the Tribune, which is not unlike the Guardian's strategy, is free and open distribution. The Tribune will partner with anybody. We're partnership agnostic. It's a long view of distribution. We're not concerned with pageviews as much as how many people we're reaching and are we affecting some kind of change or betterment in their lives.
What are your biggest challenges?
There are a couple of things. Trying to help preserve what the Tribune has already done and still help it make that transition from a startup culture to being a little bit more sophisticated. To push a little harder on the business side, without letting it lose what makes it so special. Prioritization is a challenge. When you're a startup, you're trying to get the thing going. Once you do that you have to start making priorities. You want to do that but stay as innovative as possible.
Can you give an example?
Just this past week we livestreamed the Julian Assange South by Southwest chat and the Ed Snowden chat. Does this fit with state politics and public policy? Sort of. But what a great opportunity to use this livestreaming technology and have a platform to share that. I love being at an organization that's always thinking about its mission and is also spurring innovation.
Does being nonprofit result in better journalism? 
It's not a better model. It's a different model. There's a lot of room for a lot of different ways for what we're trying to do. I don't think one's better than the other. It's about trying to find the right model for your market.
What did you take from the Times that you can apply at a small outlet like the Tribune?
One of the biggest lessons apropos of the Tribune is the coming of a data-driven or data-informed culture. Literally everything we did with digital subscriptions at the Times was based on a deep understanding of what readers wanted. To translate that to the Tribune: let's understand our current and prospective audience. How do we use the lessons from understanding our audience to track the broader audience — we're hiring a consumer marketing director right now — and then convert a bigger percentage of our audience here into paying members. All that process is exactly what we did at the Times at a different scale.
Before you joined the Times on the business side you were journalist. How does having a journalism background inform your role as publisher? Should all publishers have a reporting background?
I definitely wouldn't say anyone should come from a journalism background. It certainly has helped me. I remember in 2008 when the economy was collapsing, newsrooms all over the country were laying off reporters and editors. As much as I love doing journalism every day, I wanted to have a part in helping journalism stay alive. The newsroom here is filled with rockstar talent. This is why you get up every day. Even though I'm not in the newsroom doing journalism, I'm making sure they have the resources to do what they need to do.
https://digiday.com/?p=68030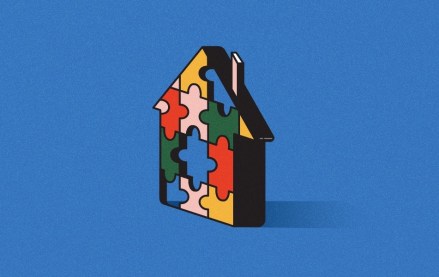 September 22, 2023 • 4 min read
Apartment Therapy's president Riva Syrop took the stage at the Digiday Publishing Summit to discuss the convergence of commerce and sponsorship revenue within its Small/Cool event.
September 22, 2023 • 4 min read
Media execs took stage at the Digiday Publishing Summit to discuss the growing importance of ROI in ad campaigns this year.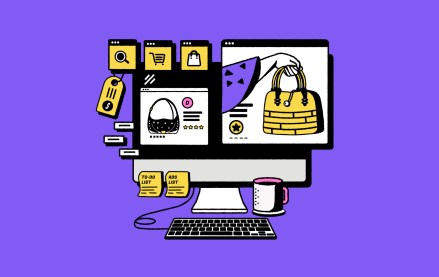 September 22, 2023 • 4 min read
CEO Satya Nadella said AI assistants will be as ubiquitous as PCs and will help users navigate across apps, operating systems and devices.