Two former Newsweek staffers have taken a counterintuitive approach toward reaching a young readership: Running web stories in print.
Editor Barney Guiton and publisher Tom Rendell  have launched Swipe, a free, twice-monthly magazine distributed around London. Its first issue hits the streets today (26 May). Despite a crowded free-magazine market — Time Out, Shortlist, Stylist, Crack and Coach are all circulated throughout the capital — none of them are targeted to millennials, they say.
"Swipe is designed to appeal to millennials," said Guiton, who cited a Two Sides survey that found 88 percent of all readers prefer the experience in print. "There are a lot of 18-35 years olds, and people talk about them being hard to reach, but those are the people who aren't part of that audience. It's a silly term really, but it's important because they are the first internet generation."
The magazine has partnered with 80 digital publishers, like Business Insider, the Memo and Vocativ, and takes articles, edits and prints them, while paying publishers 10p (15 cents) per word. The issue is broken into sections about life, politics, travel and technology. This edition's cover story comes from The Malcontent, covering the blossoming bromance between Donald Trump and Vladimir Putin. Also featured is an article from Cracked about the life of someone who's paid to cry at funerals, there's also an inside look at Berlin's refugee camps from Roads and Kingdoms.
"They are used to reading from a wide variety of sources online every day," said Rendell. "In comparison to the web, a magazine focusing just on fashion or sport can seem narrow — we're publishing a magazine that reflects the variety of the internet but still focuses on great stories and writing."
These pieces were published online in the last two weeks, but Swipe's partnerships gives it access to publisher back catalogues. As such, it features a piece on the safety of flying from The Conversation, published online last year but holds significant relevance since the disappearance of EgyptAir flight 801.
There are a few print ads from Uber and a craft beer subscription service, plus sponsored articles by on-demand dry cleaning app Zip Jet, and coding specialists Makers Academy.
The Facebook and Twitter presence will remain slim and used to link to articles online that have been printed. Guiton said it also plans to launch an email newsletter in the next couple of week, adding "newsletters like Lenny Letter [Lena Dunham's newsletter] have become publications in their own right."
For now it's regional, but Swipe plans to build up circulation in London, (today 20,000 copies have been handed out, compared to Time Out's distribution of up to 500,000 weekly copies), then international expansion is on the horizon, with Paris, Milan and New York in its sites.
Guiton and the core Swipe team of five are all under 30, and have mostly come from national newspaper backgrounds like the Times and the Independent. As such they have seen first hand the failings to innovate from legacy media companies.
"Online it's difficult to get eyeballs, the great thing is we take it to them in the physical form," conceded Guiton. "And you don't have ad blockers in print."
Images courtesy of Swipe.
https://digiday.com/?p=180072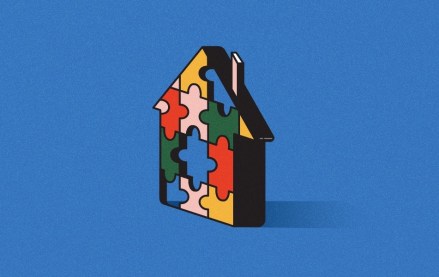 September 22, 2023 • 4 min read
Apartment Therapy's president Riva Syrop took the stage at the Digiday Publishing Summit to discuss the convergence of commerce and sponsorship revenue within its Small/Cool event.
September 22, 2023 • 4 min read
Media execs took stage at the Digiday Publishing Summit to discuss the growing importance of ROI in ad campaigns this year.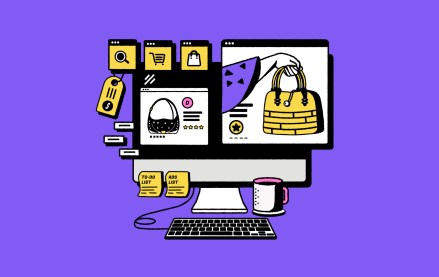 September 22, 2023 • 4 min read
CEO Satya Nadella said AI assistants will be as ubiquitous as PCs and will help users navigate across apps, operating systems and devices.