How The Sun's fantasy football site plans to make money on platforms
August 18, 2016 • 4 min read
The Sun's fantasy football site, Dream Team, is aware that the route to monetizing social video is rocky.
"Monetization on social is not something we've been fantastic about as a business," said Greg Halfacre, head of platforms and social at Dream Team. "Now we're starting to shape Facebook Live around business objectives."
Ahead of the deadline to sign up to the Dream Team fantasy football game, which last year had 1.3 million paying players, the team ran a Facebook Live where journalists asked audiences to help them shape the team. "It encouraged interactions," said Halfacre. "They were building their team with the viewer so it became a Dream Team acquisition driver."
Dream Team has a total of 24 staffers, who are in charge of creating and distributing across Facebook, Snapchat, Twitter, Instagram, YouTube and podcasts. Members of the team work on specific platforms, but keeping a fluid workflow is key. Here is how the team is building a monetization model.
Regular Facebook Live series
Dream Team has now done around 73 Facebook Live streams, scheduling three or four a week. Like other media organizations, it's filming more regular series around its five-aside football team, on match days and sessions playing the FIFA video game. "This gives us more consistency and allows us to tell stories over time," said Halfacre.
The old tenets of successful live streams still apply: Videos should be timely, atmospheric, put the viewer where they want to be, and allow the viewer to dictate the broadcast. But the team has found that success comes when viewers are able to direct the broadcast, and when the video ends with a satisfying, conclusive result. When Dream Team staffer Andrew Butler went to get a footballer medical exam, an idea the team thought would do well, it got a more disappointing view count of 27,000 because it lacked these two elements. Watching Dream Team staffers suffer punishments (e.g., five boots to the arse) when they miss penalty kicks is a lot more watchable it seems; this video racked up nearly 70,000 views.
Facebook Live has become part of Dream Team's pitch to brands as more of them warm up to the idea of live, though all campaigns are in the planning stages currently. Putting a price on the live format is tough without any industry benchmarks to lean on, so Dream Team is charging three times the production cost.
Build a branding framework
Because Dream Team was a fantasy football game first rather than a content site, people already keep coming back to the platform to play. Producing content off platform gives fans a reason to engage with them outside of the football season. Even so, the Dream Team faces the challenge of making sure its content is clearly branded.
"We're very close to completing a framework that will help with the structure of how the video is branded depending on the video objectives," he said. "So if you want to amplify brand message, drive traffic or drive subscriptions, then structure the video in this way."
YouTube videos created to drive registrations to the Dream Team game were lightly branded throughout and featured a call to action at the end. While it drew high views of 2.6 million, the click-through rates were disappointing. In another video also meant to drive registrations, football and gaming influencer TBJZL played a heated one-on-one match with FIFA YouTuber ChrisMD, getting extra credit on their Dream Team account with each score. The click-through rate on this video was two-and-a-half times greater than the previous one, thanks to the repetition of the product, while it had fewer views, 1.15 million.
Platform-specific content
With a lean team and six platforms to post content to, Halfacre plans content for each platform, ideally locked down a week in advance of going on a shoot.
Recently, the team ran a campaign with F2, football freestylers, shooting penalties with elaborate distractions. An eight-minute piece of content was shot for F2's YouTube channel, then chopped down to just over a minute of highlights for Facebook. For Facebook Live, the footballers interviewed the people doing the distracting — including a fire breather, a sword swallower and a dog handler. For Snapchat, the content was a clip of the penalties themselves, and for Instagram, the team give a behind-the-scenes look at the distractors.
Hear more from Greg Halfacre, who is speaking at Digiday's Publishing Summit Europe this October in Nice, France.
https://digiday.com/?p=193852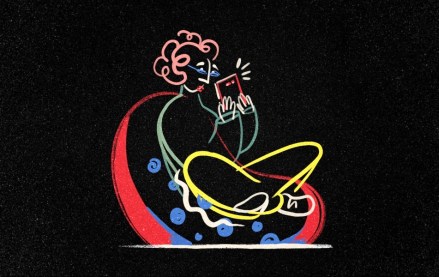 September 28, 2023 • 3 min read
The Financial Times has launched another lower-priced, subscription-based mobile app product a year after the debut of FT Edit to reach international readers.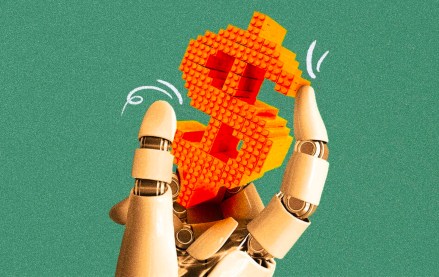 Publishers are starting to apply AI to their sales operations.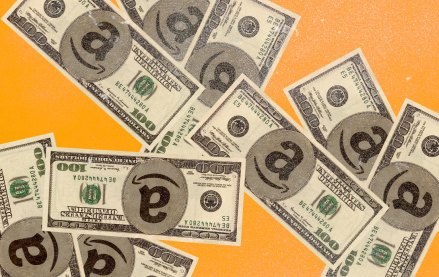 September 27, 2023 • 6 min read
The agency accused the e-commerce giant of conducting a range of anticompetitive behaviors that hurt both shoppers and sellers.