In search of Facebook love, publishers form link-sharing pacts with each other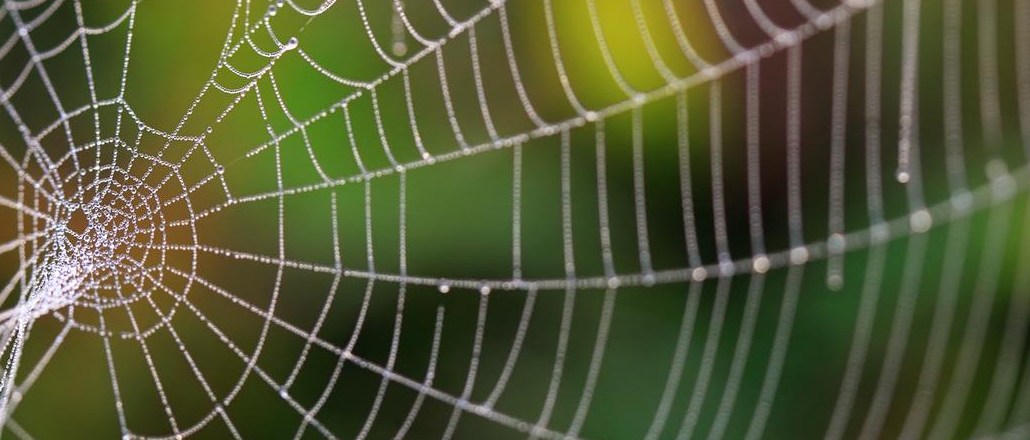 Publishers today will do anything to grow and find new readers — even if that means teaming up with rival sites.
The Daily Dot regularly posts other publishers' articles on its Facebook page, which featured 40 such articles in the past week. The site works with around 35 publishers, including Mental Floss, Maxim and Wired. Seven of those sites have agreed in turn to post Daily Dot stories on their own Facebook pages.
At work here is what is called, variously, "social syndication" or "traffic exchange," a technique increasingly in vogue among publishers looking to get their articles and brands in front of other readers. Publishers are measured by how many unique readers they can pull in, so working with a site that has a similar but not completely overlapping audience can help them extend the reach of their content. This is key now that Facebook is making it harder for publishers to reach readers organically. Publishers also say the deals help them fill in the gaps in their own social programming with stories that they didn't or couldn't write themselves, which is good for readers.
"That fiefdom-like thinking that 'we own this audience and it's ours only' is very old media. It's like people saying, 'I only subscribe to The Wall Street Journal or The New York Times,'" said Daily Dot CEO Nicholas White. "It's just not the right model anymore."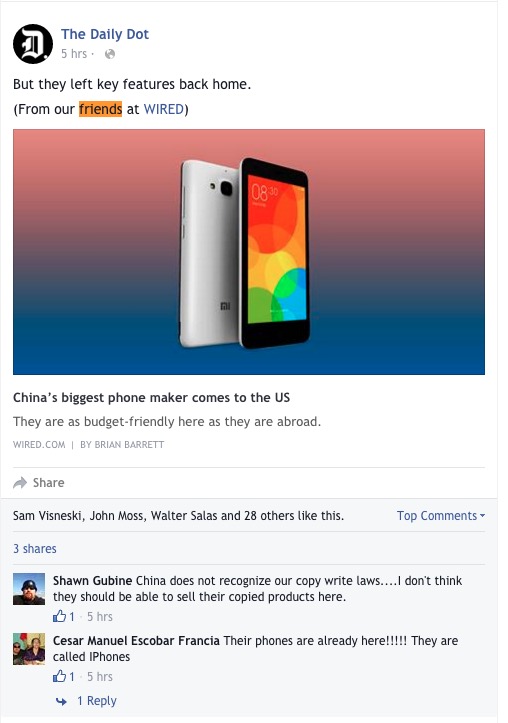 The Daily Dot is not alone. One of The Daily Dot's partners, Mic, in turn has run stories from Bustle, which in turn has teamed up with 30 publishers, including InStyle, Real Simple and Teen Vogue. The Huffington Post's Facebook page has recently run posts from sites including Today.com, Upworthy and PopSugar (these sites work with PubExchange, which specializes in setting up these deals). In a sense, it's a variation on the practice of a publisher running headlines from other news outlets on its site. In another twist on the model, Time magazine, in a modified platform approach, runs articles on Time.com from publishers within and outside parent company Time Inc.
The partnership process is pretty informal, according to publishing sources interviewed for this article. Contracts are rarely involved, and publishers looking to work out deals rarely have to do more than email a social media manager at a publisher they want to work with. Most sites will email partner sites each week with pitches for stories they'd like to get cross-posted.
Such deals can be effective when done right. White said that a story posted to another site's Facebook page can drive millions of views if it resonates at the right audience at the right time. A recent Bustle story posted to HuffPost Women's Facebook page got 1,800 likes and 2,400 shares. But it's not always a surefire bet. A cross-posted story could be a dud on one partner's page but go gangbusters on another.
Publishers have to be selective about who they work with. Mental Floss, for example, only works with sites that publish stories that focus on topics it thinks its readers will like, which means that politics and celebrity sites are out of the running, said Mental Floss editor-in-chief Jason English. He also said that he didn't think that posting content from rivals was a bad thing. "We really don't worry about sites being too close to ours, because if this works like it should, we'll pick up readers who enjoy the kinds of stories we publish," he said.
https://digiday.com/?p=159707