Snapchat's top publishing partners, the ones that get exclusive access to the Discover section, are preparing for a redesign that could give them more ways to show off their content. The messaging and media app plans to launch this new look to help attract more viewers to Discover, according to sources familiar with the redesign.
Instead of static media logos in circles, representing the channels, publishers will have an actual cover image to draw readers into the content, according to one source. One publisher said the cover images would make Snapchat content look more like a magazine — and hopefully attract more eyeballs.
It might not seem like much, but Discover still only captures a small portion of Snapchat's more than 100 million daily viewers, who are mostly there to message with friends. Snapchat and publishers would like to get more of them into Snapchat Discover stories, because that's where most of the ads run.
"The big redesign is going to let us create cover images, and pull out individual content and point to the content that's inside, instead of just our logo," one publishing source said. The redesign is expected to be announced publicly next week, according to Venture Beat.
Discover has about 20 publishers, including BuzzFeed, MTV, ESPN, Vox, IGN and Vice, which create special content — sort of like Snapchat messages on steroids with videos, articles, animations and ads.
Discover launched more than a year ago, as a separate page in the app, where users could see icons from each media partner. Then Snapchat moved the media channels to the main page, where people check messages from friends, in order to drive more views.
Now, some channels appear to be thriving while others generate far lower traffic numbers, according to advertisers. For instance, Cosmopolitan has claimed it averages more than 3 million viewers a day, meanwhile some channels are lucky to get a few hundred thousand a day.
"Traffic on Discover is all over the map," one advertiser told Digiday.
It was unclear which publishers have had the most difficulty, but Snapchat is constantly tweaking the lineup of partners, and it is expected to introduce new ones with the redesign, according to sources. Snapchat declined to comment for this story.
The redesign is being described as functioning like Instagram, with a feed-based scroll of content.
Publishing sources said they hoped that Snapchat would still maintain a Discover presence on the main page of the app, because they don't want to be off to the side where they're difficult to find, which was what held Discover back when it first launched.
The new Discover could prove helpful to advertisers who want to reach more Snapchat users with their video and interactive ads. Snapchat recently doubled the minimum price on certain Discover ads to 4 cents a view.
"They need a redesign to help drive traffic to those channels, and the impact on advertisers would be based on how much traffic that results from the changes," said another advertising source, who has run a number of campaigns on Snapchat.
In a sign of just how important Discover has become, Snapchat poached Jeff Lucas from Viacom to install him as chief operating officer, according to The New York Post. Lucas has been a close Discover partner, helping Viacom launch Comedy Central and MTV channels, and negotiating exclusive rights to sell ads on the app.
https://digiday.com/?p=180551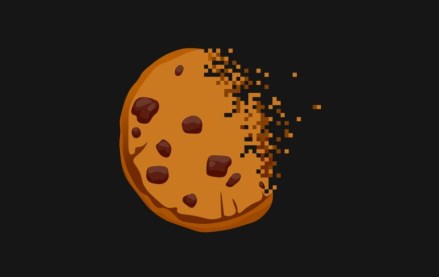 September 21, 2023 • 9 min read
Publishers who attended the Digiday Publishing Summit opened up about their top challenges, concerns and curiosities during closed-door, anonymous town hall meetings.
September 21, 2023 • 4 min read
WBD is seeing ad revenue growth from its YouTube channels and engagement on Threads surpass performance on X.
September 21, 2023 • 4 min read
Powering all of Amazon's hardware is an updated large language model, that could help connected devices actually be smarter.