Snap to unlock budgets: Inside Snapchat's pricey pitch to advertisers
November 3, 2016 • 5 min read
Snapchat is trying hard to woo advertisers as it prepares for an IPO. It's been on a hiring spree; launching an API to make it easier for advertisers to buy in; and teaming up with outside measurement firms to track the ads' performance.
And, judging by a recent pitch deck, Snapchat has been presenting to agencies, it's also making a big push to make its products more attractive to brands that may have found the platform hard to use. The deck is meant to showcase ad formats, not rates or metrics, but Snapchat is promoting new features that show the uniqueness of its ads.
Snapchat's products don't come cheap. A new product Snapchat is pushing is Snap to Unlock, where a brand can give a user the ability to snap to get a geofilter, which seems to underscore the surprising and playful nature of the platform. In a separate document, Snapchat said the Snap to Unlock feature would be available starting this month to advertisers who meet certain criteria, including spending $750,000 in one quarter. (If you snap the ghost you get Snapchat case studies from marketers including Taco Bell, Spotify and Vans that have run campaigns on Snapchat.)
Holiday-themed packages tend to be more costly in general. Snapchat also is pitching holiday-themed Live Story packages that cost up to $300,000 to reach 5.9 million to 8.6 million impressions, for an estimated CPM of $25 to $37. That's below the $40 CPM Snapchat was asking when it doubled the price last summer on new, interactive video ads, but still higher than its non-interactive video ads. Snapchat is also seeking takers for holiday lenses that cost up to $650,000 for an estimated 10 million to 20 million unlocks.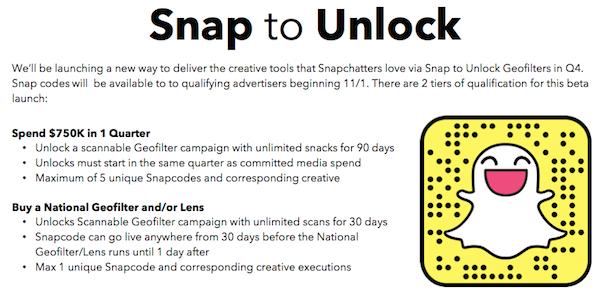 If you take a picture in the Snapchat app of the code above, it also unlocks what the app calls "success stories." They include a case study on how Taco Bell's sponsored lens for Cinco de Mayo earned it 224 million views; Trolli's Snap Ads campaign that reached, it claims, over 4 million users and increased brand awareness by 11 points; and other case studies from Kraft, Gatorade and Coke.
Snapchat is pitching sports packages. It didn't detail the price for its Super Bowl package (although it tried to sell a $1.8 million ad during the 2015 Super Bowl) but said it required a minimum spend of $225,000. It's also pitching NBA packages costing $95,000 to $4.5 million; and NCAA and March Madness packages ranging from $150,000 to $600,000. Details of the packages weren't included. (All prices are according to Snapchat documents separate from the deck provided to Digiday. Snapchat declined to comment for this story.)
At the same time, Snapchat is trying to make it easier for marketers to work with it. Advertisers are eager to reach young audience that uses Snapchat, which purports to reach 41 percent of 18- to 34-year-olds in the U.S. But Snapchat's desire to make the ads that appear there distinctive and not just repurposed from other platforms has led to advertiser complaints about the app's tight controls on ad creative and long approval times, The Wall Street Journal reported.
Two of Snapchat's distinctive products are its lenses that give brands the ability to let users add their logos to the users' photos; and geofilters, images that users in a specific locations can put on their photos. For the lenses, Snapchat is promoting a 3D lens that lets a user put not just an object on their face but on the background of the photo. An example from Beats by Dre illustrates this:
"They are innovating within the units, adding new capabilities or variations that give people new ways to interact with the ad or deliver a more immersive experience within the ad," said Mike Dossett, manager of digital strategy at RPA.
Snapchat also is pushing attachments to ads such as articles, long-form video and app-install ads. An example in the presentation is a bareMinerals video ad showing a woman applying makeup that lasts longer than a minute. See screenshot below, at right:
"I believe they're promoting themselves as a storytelling platform, and shorter snaps don't allow you to tell a longer story," said Courtney Blount, associate director at The Media Kitchen. "The long form is really their answer to that. They're positioning the attachments as the opportunity to tell the longer story, whether it's a video or article."
Snapchat also is allowing advertisers to run horizontal video within the attachment rather than vertical, which is its signature style, which Blount said will lower the point of entry for some brands. "It does come at a higher CPM and requires the top snap be in the bespoke nature of Snapchat, but some brands might not be able to shoot everything in vertical."
Lack of measurement has been a gripe advertisers have had with Snapchat. Agencies said the app also has been more transparent about how its various ad products can be expected to perform, sharing metrics like average time spent with lenses or completion rates of videos. A Snapchat document provided to agencies shows for each of its ad products — Snap ads, geofilters and lenses — how it's going to measure reach and performance, through previously announced partnerships with third-party firms like DoubleClick, Nielsen and Millward Brown.
https://digiday.com/?p=207948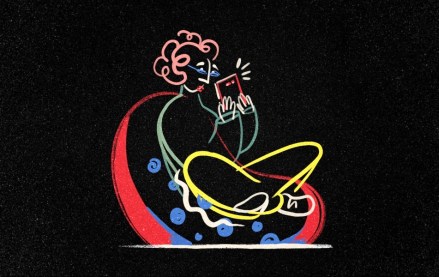 September 28, 2023 • 3 min read
The Financial Times has launched another lower-priced, subscription-based mobile app product a year after the debut of FT Edit to reach international readers.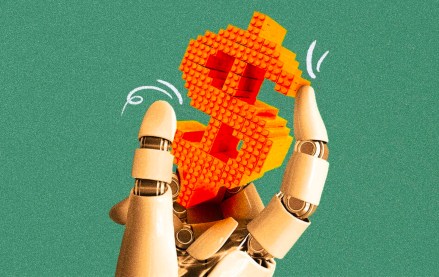 Publishers are starting to apply AI to their sales operations.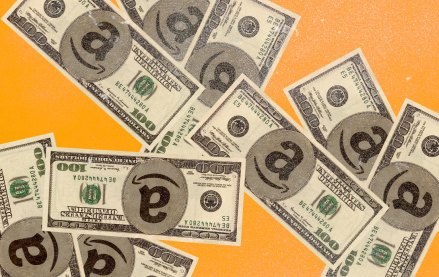 September 27, 2023 • 6 min read
The agency accused the e-commerce giant of conducting a range of anticompetitive behaviors that hurt both shoppers and sellers.