Snapchat's Bitmoji TV is arriving this weekend, but it will be missing a major component that's often a feature on most social media platforms today: advertising.
The personalized four-minute shows depicting the avatars of users and their friends officially debut on Saturday and can be watched on only Snapchat Discover but will not feature any ads.
Sources close to Snapchat said at least for the first 10-week-long season of Bitmoji TV, no advertisements or publishers will be involved in the production of this personalized entertainment content. Snapchat wants to gather community feedback first before possibly opening up Bitmoji TV to advertisers or publishers, according to these sources.
Each Bitmoji TV season will include 10 episodes that will air on Saturday mornings, and Snapchat has already enlisted some well-known names to participate, including Randy Jackson, Andy Richter, Jon Lovitz and Riki Lindhome.
Users can also subscribe to Bitmoji TV to receive alerts about the release of new episodes but all of them will be shown exclusively on Snapchat Discover, which features entertainment content from more than 450 premium channels. Bitmoji TV will become one of 95 original shows featured on Discover.
Snapchatters increased the total amount of time they spent each day on Discover 40% in 2019's third quarter, as compared with the period a year before. And the total daily time spent by Snapchat users watching Shows on Discover tripled in 2019's second quarter, as compared with the same stretch in 2018.
The new Bitmoji TV show builds off of the success of Bitmoji Stories, which first debuted on Snapchat in November 2018. With comic-strip-like illustrations of users' personal Bitmoji interacting with those of their friends, The Stories are released three times a week on Discover. To date, more than 130 million Snapchatters have watched Bitmoji Stories.
In 2016 Snapchat acquired Bitstrips, the company behind the cartoon-like Bitmoji avatars, for $62.5 million. Snapchat has since expanded the use of Bitmoji in a variety of ways, from Stories and Games to Snapchat augmented-reality Lenses and even Venmo payment notes. Bitmoji are one of Snapchat's most popular features, with 70% of its 210 million daily active users having made Bitmoji in their own likeness.
Snapchat's decision to launch Bitmoji TV as a form of personal, mobile entertainment shows how the use of avatars has evolved from the desktop game context (such as for Second Life and The Sims) to becoming a form of personal communications as well as a mainstream type of entertainment.
Other avatar-based app companies have already introduced advertising opportunities. Since Genies' launch in 2018 its avatars have been downloaded about 629,000 times. The company lets advertisers run campaigns on its platform where users create animated "actions" that feature their avatar or Genie. And the company has enlisted avatars from celebrities and influencers to drum up brand awareness.
Direct-to-consumer brands and advertisers that are seeking more options for placement and content will be keeping an eye on something like Bitmoji TV or more generally avatar-based marketing, said Katya Constantine, CEO of Digishopgirl Media. Her ad-buying agency works with such brands as Noom and Away.
Rachel Bulla, vp of client partnerships for Buckland Co., said she and her clients would definitely be interested to learn about any advertising opportunities that might open up with Bitmoji TV, but she would want to see the audience numbers. While her clients, such as apparel company Ivory Ella, have not done avatar-specific marketing thus far, they have been open to creating Giphys. "If you could put your Bitmoji in an Ivory Ella shirt and have your Bitmoji wear it in the Bitmoji TV series, I would consider that a great awareness opportunity," she said.
Photo: Snapchat
https://digiday.com/?p=358422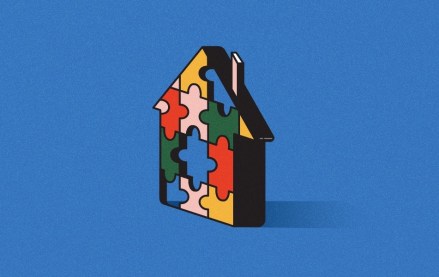 September 22, 2023 • 4 min read
Apartment Therapy's president Riva Syrop took the stage at the Digiday Publishing Summit to discuss the convergence of commerce and sponsorship revenue within its Small/Cool event.
September 22, 2023 • 4 min read
Media execs took stage at the Digiday Publishing Summit to discuss the growing importance of ROI in ad campaigns this year.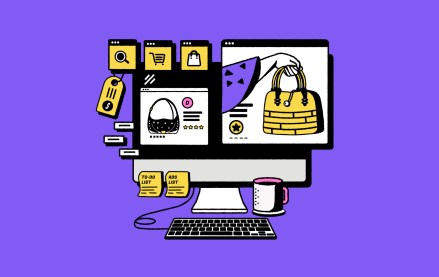 September 22, 2023 • 4 min read
CEO Satya Nadella said AI assistants will be as ubiquitous as PCs and will help users navigate across apps, operating systems and devices.