Advertisers are using lifelike avatars to drum up brand awareness
January 30, 2020 • 4 min read
•
•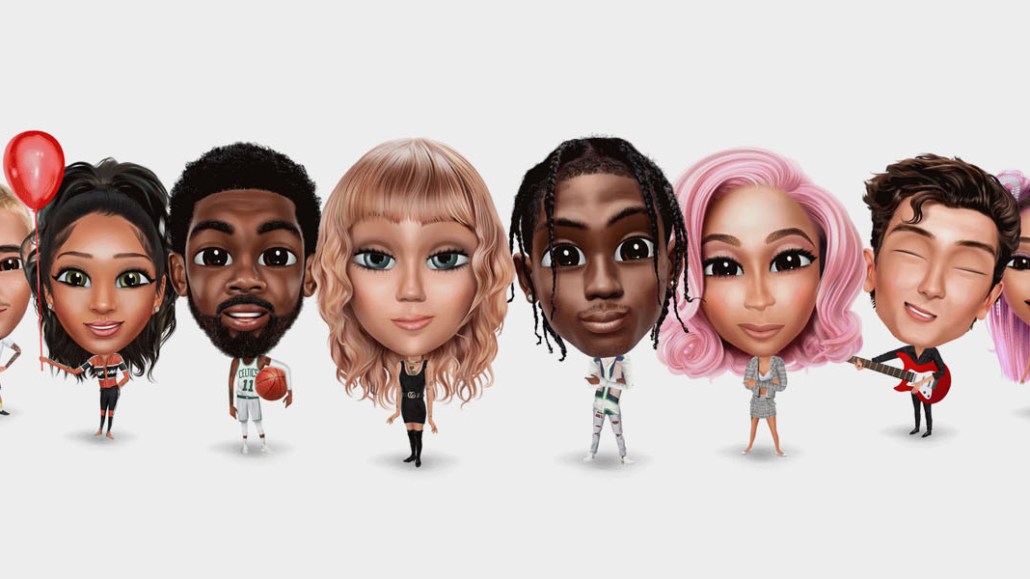 The use of avatars has evolved over the past two decades since the launch of desktop games like The Sims and Second Life. Today, avatars have become a more personable and shorthand form of communication that people are increasingly using to express themselves in messaging and on social media platforms like Snapchat and Instagram.
This is evident in the popularity of Snapchat's Bitmoji, whose presence has been expanded into games and cameos appearances on videos whereby users can edit their own image and merge it with the Bitmoji. Next month Snapchat plans to debut Bitmoji TV, where users' Bitmoji will star in comic-strip-like stories. It's also apparent in the launch of Apple's Memoji in which iMessage users create a Memoji in their own likeness. In December Apple started letting users insert their Memojis into its free video app, Clips. And now avatars are becoming an opportunity for companies that want to insert themselves into the conversation.
One such avatar app doing just that is Genies, which launched in 2018. It lets users build their own 3-D animated Genie, or avatar, in their own likeness, and that Genie can be used in messaging apps like WhatsApp, iMessage, Line, and WeChat, as well as on other social media platforms like Instagram and Snapchat.
When users build their own Genie, they choose from "wheels" of options and when they use that Genie in messaging apps, they select different "actions" from different collections to send.
According to SensorTower, Genies has been downloaded 629,000 times combined from the App Store and Google Play to date, and 258,000 of these downloads took place in 2019.
"Sending a Genie allows so much more expression, and you can understand the tone of an action being sent over to you," said Taylor Sicard, co-founder of e-commerce holdings company Win Brands Group. "It's sort of like when your dad texts you back 'K' instead of 'OK' or 'okay.'"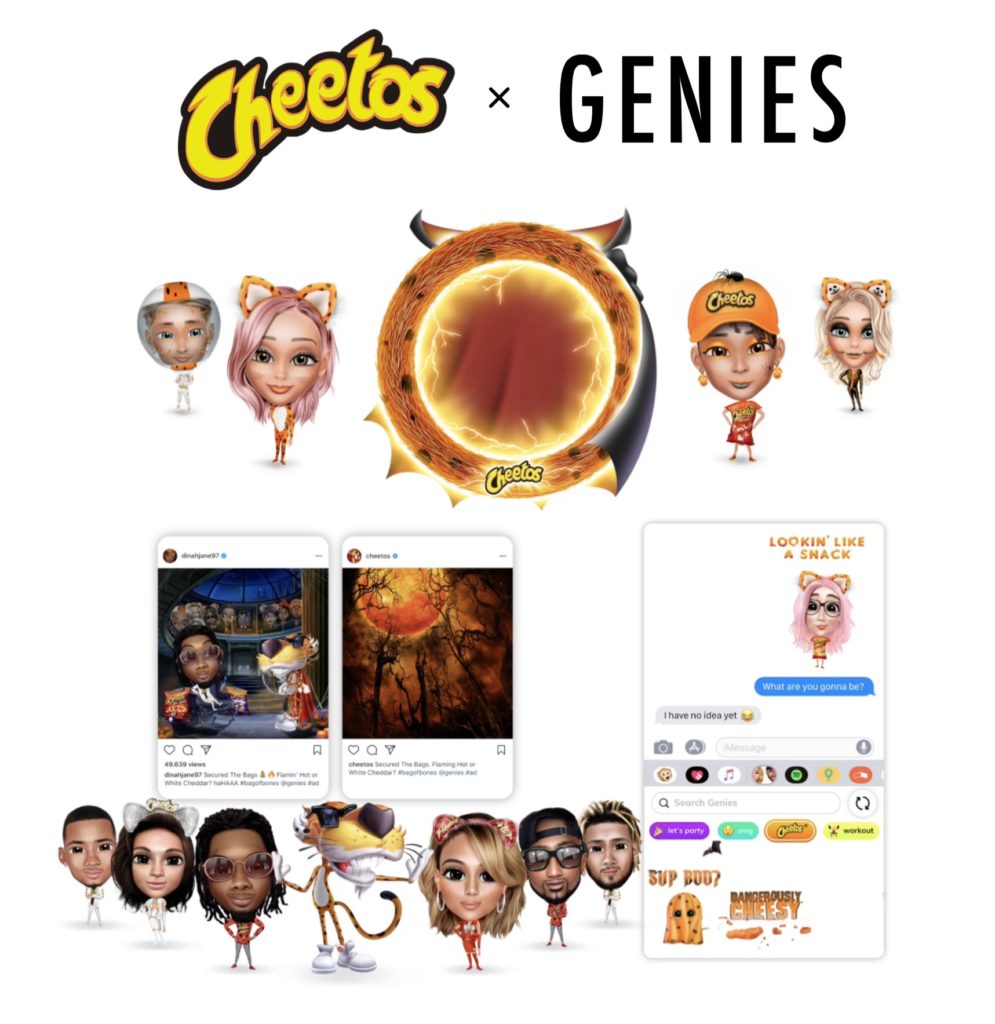 An example of a branded action using Genies is one of a Genie dancing against a backdrop of gilded Gucci logos with the words "Feelin' Gucci." When Cheetos did a Halloween campaign using Genies, it allowed users, relying on the design wheels. to dress themselves up in Cheetos-inspired garb.
Gucci, along with New Balance, Cheetos and the National Basketball Players Association, have all used Genies in their marketing strategies, but the app is also being tapped by smaller companies in search of more cost-effective brand awareness campaigns with a more native and customized feel than the traditional paid advertisements that might appear on Instagram or Snapchat.
Win Brands Group experimented using Genies for a holiday campaign for Homesick Candles in December that continued through January. Sicard said he was encouraged by the "network effect" of having users share their branded action among friends, and he liked the fact that it was less expensive than running a campaign on Instagram or Snapchat.
"The avatar makes what feels like an ad more native to the user," Sicard added. "It's a more authentic experience than a typical paid promotion on an Instagram post, and it just seems more organic."
Sicard said that while some businesses have used Bitmoji for advertising campaigns, these companies are generally much larger. "Advertising outside of display ads on Snapchat is typically unattainable to a business unless you're huge." He added that while Snapchat's Bitmjoi are more "cartoon-like," his Genie "looks scarily identical to myself."
The Homesick holiday-themed action, depicting a Genie smelling a candle in front of a fireplace, generated more than 1.1 million impressions and reached an audience that was primarily made up of millennials and members of Generation Z and mostly female (84%).
SkinTē also launched a holiday campaign using Genies, relying on an action that depicted a Genie taking a sip from a SkinTē bottle of collagen-infused sparkling tea, followed by the message "Glow Up 2020." The action was organically used by musician Kacey Musgraves and actress Rashida Jones, and users could find it by typing in keywords like "happy," "new year "and "2020" or by looking in a holiday collection. It received more than 1.25 million impressions, reaching an audience of mostly of Gen Zers and millennials.
"What I found so fun is that I could text consumers or email people with the action, and it established my brand and people interacted with my product in a really fun way," SkinTē co-founder Bassima Mroue said. "With Bitmoji, you just send your Bitmoji and it's pre-canned. With Genies, it's my exact product and it's moving."
Both Mroue and Sicard said the process for developing their own holiday-themed actions was relatively turnkey, and the turnaround was only two weeks from start to finish. And they said they're considering doing more campaigns with Genies throughout 2020 and possibly enlisting talent from Genies' own avatar talent agency as well. Celebrities, including Jennifer Lopez, Rihanna, ASAP Rocky and Russell Westbrook also have their own official Genies, which companies can enlist for their campaigns.
A Genies spokesperson said that campaign rates differ depending on the talent involved, but companies can work with Genies to find the right celebrity for their Genies campaign and then negotiate the price directly with that influencer or the manager.
Photos: Genies
Editor's Note: Taylor Sicard's name was misspelled in a previous version of this article.  
https://digiday.com/?p=358252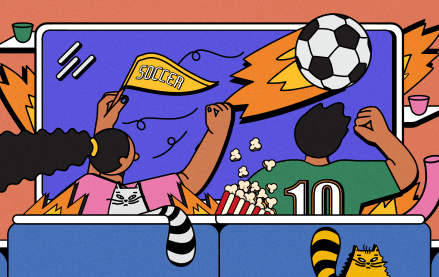 December 1, 2023 • 4 min read
Even if a game isn't make or break, sports leagues and brands want fans to be paying attention — and they're hopeful new strategies will get it.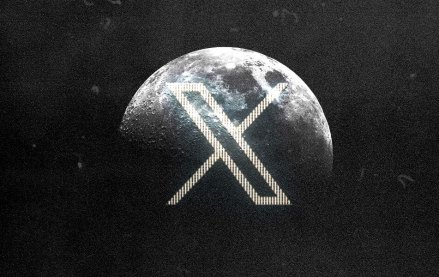 November 30, 2023 • 4 min read
In the packed DealBook conference in New York yesterday, owner Elon Musk bluntly told them to shove it.
November 30, 2023 • 2 min read
WorkTok, or CareerTok, is in full force. Combined, those hashtags on TikTok have over four billion views and it is benefiting Gen Z.