Snapchat wants Hollywood to pitch in programming ideas as it seeks to continue shifting its media offerings from more of a publication concept to act like TV shows.
Now part of the rechristened Snap Inc., Snapchat is actively courting media companies and production studios to make original shows for its Discover platform. It's enlisting Hollywood talent agencies like CAA and WME for some of those deals. Snapchat is now included in the same "coverage update" that Hollywood agencies regularly send to clients about "who's buying and what they're buying," sources said. "Snapchat's now on that list, which is interesting because it's usually [TV networks like] NBC or History Channel," said an executive at a studio that's pitched Snapchat.
Snapchat's ambitions go beyond animations and rough-and-ready video clips. In terms of the type of shows Snapchat is looking for, it's pretty much everything, sources said. In WME's coverage report, which refers to Snapchat's courtship as the "Snapchat Shows Initiative," the agency said Snapchat is looking for everything from competition/reality shows like "Survivor" to prank series like "Punk'd" and even animated and sketch comedy shows. Snapchat wants short-form shows with episodes between 2 and 6 minutes long, WME's coverage report said.
Of course, not every original series deal Snapchat does happens through an agency — sometimes a relationship between executives at Snapchat and a studio or media company is enough. But considering how deeply talent agencies are woven into the fabric of Hollywood dealmaking, it makes sense that Snapchat would appear alongside traditional TV networks in these coverage reports. Snapchat's not the only digital buyer on these coverage reports, either, as platforms like YouTube, Spotify and Go90 are all looking for original content.
"All these internet companies — not just Snapchat — that are looking for content are just borrowing the model from the traditional world," said the studio source. "There's just more chaos because they're not building on decades of experience in the process."
Snapchat has already seen show pitches with budgets ranging from $40,000 to $70,000 per episode, sources said. While Snapchat's budgets are "tight," according to one source, the company hasn't mentioned specific limits for how much it's willing to pay for original shows. "They have the ability to go big if they want to," said an executive at one top Hollywood talent agency.
This is typical of Hollywood. TV shows can cost between hundreds of thousands to several millions of dollars per episode.
Similarly, the new digital video platform buyers are willing to spend varying amounts for content. Spotify, for instance, is willing to spend $20,000 to $200,000 per episode of an original short-form video series depending on factors like talent and episode length.
To date, Snapchat's TV ambitions have resulted in one publicly announced deal with NBCUniversal, which is producing multiple shows for Discover based on existing TV franchises like "The Voice," "Saturday Night Live" and "E! News."
Snapchat's move has also resulted in existing Discover publishers to develop more original shows for their Discover channels. MTV, for instance, is debuting three original Snapchat series for its international Discover channel this fall with six more in development.
MTV's decision to launch original Snapchat shows "came out of conversations with Snapchat," said Joanna Wells, vp of digital for MTV International. "We talked about doing shows for them and what they wanted on the platform."
Other current and former Discover publishers, including Refinery29 and Univision, are part of the group of TV networks and studios pitching show concepts to Snapchat.
When Snapchat launched Discover in January 2015, it was not positioned as a TV-like network for a short-form vertical video series. Instead, Snapchat envisioned the media platform as a magazine rack. This was reflected in some of Snapchat Discover's earliest channel partners, which included text-based publishers like Cosmo, The Daily Mail and People. Snapchat and partners even referred to new daily content streams, which included a mix of videos, articles and graphics, as "daily editions."
"In our early discussions, it was presented essentially as a collection of magazines, hence the label 'edition,'" said an executive at a Discover channel publisher. "Publishers were category exclusive so Snapchat was essentially trying to curate the best magazine stand they could."
Snapchat also wasn't paying any of these publishers to join Discover. Instead, some publishers paid to join the media platform. All publishers had to agree to minimum content requirements — a minimum number of "stories" and some exclusive content — as well as revenue guarantees over a specific time period. That hasn't changed for publishers still interested in launching a Discover channel, a non-Discover publishing exec said.
"That's just the way the media landscape works now," said one Discover publishing exec. "YouTube pays some publishers for original content, but not everyone."
https://digiday.com/?p=203606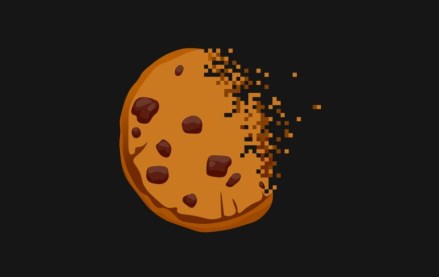 September 21, 2023 • 9 min read
Publishers who attended the Digiday Publishing Summit opened up about their top challenges, concerns and curiosities during closed-door, anonymous town hall meetings.
September 21, 2023 • 4 min read
WBD is seeing ad revenue growth from its YouTube channels and engagement on Threads surpass performance on X.
September 21, 2023 • 4 min read
Powering all of Amazon's hardware is an updated large language model, that could help connected devices actually be smarter.