Snapchat is building an ad technology platform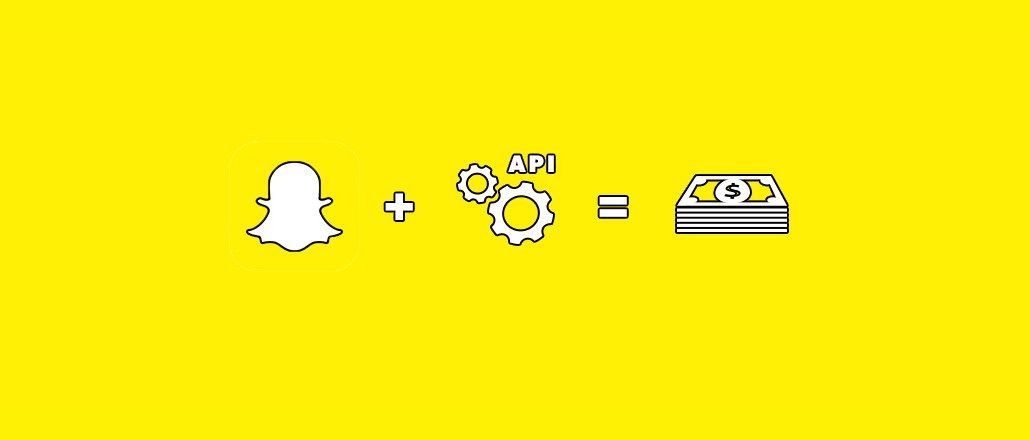 Snapchat is working on a crucial part of its growing digital ad business: an application programming interface (API) that would let partners start buying ads with more precision and frequency, according to multiple sources.
The messaging platform reached out to ad technology companies and agencies about its API, asking them what they would need from such software, sources said. The conversations with potential partners are laying the groundwork for a system that would be ready for testing by as early as the spring.
"Snapchat's ambition going into 2016 is to have many more opportunities for e-commerce on the platform and other stuff that is more about building audiences," said an ad agency executive with direct knowledge of the plans.
Opening up an API is a crucial step for Snapchat, following the lead of platforms like Facebook, Instagram, Twitter and others. It allows for more types of ads, including those with calls to action for consumers, such as installing apps or buying products. These direct-response formats are considered essential for any mobile ad business that wants to cater to a broad base of marketers.
In a typical API, ad technology players and brands use the interface to execute campaigns, automating the process of placing orders, delivering creative, targeting audiences, and ultimately measuring the success of the ads. For Snapchat, this would be a big departure. Until now, it's been selling ads the old-fashioned way: working directly with brands and agencies. The ad software would help Snapchat with better targeting, allowing brands to reach consumers more easily based on age, gender, location and other audience traits.
An API is a common development for major digital players. For instance, Instagram, piggybacking on Facebook's technology, released its API last year with 41 partners, including Kenshoo, SocialCode, Nanigans, Adaptly, Adobe, Ampush, Salesforce and Sprinklr.
"The first thing an API does is allows them to create a partnered ecosystem that is technology driven," said Sean O'Neal, president of Adaptly, which builds for all the major APIs. "There's only so much that a company is going to be able to develop themselves as it relates to their own native ad solutions."
For now, Snapchat has been growing a hands-on ad business, with direct relationships with brands. It's similar to how Instagram started advertising, carefully vetting ads for maximum style and minimal disruption to the user experience. When Instagram unleashed its API, it eased the buying process, but with less quality control.
Since Snapchat is just now starting to plan an API, it could still be months or even close to a year before one fully launches. Pinterest took at least nine months to release its fully baked ad software last year, sources noted.
Snapchat declined comment for this story.
There will be challenges, as there are for any newcomer. Snapchat has to see if there is even the demand for such an API. The third-party tech companies need to invest resources to build for Snapchat, so their advertisers really need to show interest in the app.
"The reason APIs have become much more popular over the past three years is because of Facebook. Facebook has been very successful with its API," said Ben Tregoe, svp of business development at Nanigans, an ad technology company. "As a buying platform, it becomes increasingly difficult and expensive to build and maintain all these API connections."