For a new series, Digiday will be on the hunt for new statistics that have implications for digital marketers and ask industry experts to talk about what each stat means for brands. Here's our first try:
Pinterest referrals spend 70 percent more than visitors referred from non-social channels, including search, according to industry reports.
"As a brand, there is enormous potential for using Pinterest to engage customers and drive sales," said Kim Williams-Czopek, managing director at Fry Design. "In fact, I think it might be a superior tool to Facebook for driving customer engagement and loyalty and maybe even driving sales. A brand's efforts to gain impressions across a person's group on Facebook based on the assumption one person's likes may translate across their group might not be as successful as originally thought. What a brand really wants is a captive group of like-minded individuals who share the same passions and interests. Pinterest is exactly that. So the potential for engagement is great, but is there opportunity for real social commerce here? I think so. There just isn't a natural intent to buy when using Facebook, whereas there may be more of an inclination to actually click through and buy that cute dress pinned by someone you're following. Given the pinning patterns shown thus far, with a good portion of pinners seemingly planning for an ultimate purchase, Pinterest may represent a new step in social commerce compliance laddering and the customer purchase lifecycle."
More than 104 million people in the U.S. owned smartphones during the three months ending in February, up 14 percent versus November, according to ComScore.
"I think it's safe to say that the majority of U.S. brands are at the back of the adoption curve when it comes to building a true brand focus around mobile and smartphones," said Cass Baker, evp of Leapfrog Online. "Many brands are still deliberating how they want mobile to be part of their overall strategies while a vast number of consumers have already decided what they expect from a brand in a mobile experience. The smartphone is today's best, most ubiquitous way for consumers to communicate on, research, receive personalized messages about, locate and buy products — all in one channel. The majority of today's users have their devices affixed to them all day, every day and with instant access to these devices comes expectations from consumers around the immediacy and personalization of inputs coming to them from their phones."
While over two-thirds of the retailers have iPhone apps, only half offer the ability to purchase via the app, according to Zmags.
"In most situations, it is far easier to develop an app that does not incorporate the commerce portion of the PC site than to deploy a basic product information (app,) which does allow companies to get into the space with something to start vs. waiting until everything is included to start," said Marci Troutman, CEO of Siteminis. "In most cases, a company stages deployment apps to get to the market quickly and then adds on specific functionality (such as commerce, order tracking, pickup in store, account management and editing, etc.). Getting to the mobile customer information such as click to call, store locator, ads and coupons, product pricing and information is more important for speed-to-market with a mobile engagement than waiting to give a customer the ability to purchase and delaying the release of a mobile product. Believe me, any company that has an app that does not have commerce currently, definitely has this functionality on the release schedule. It just takes time and money to deploy. It's better to start as quickly as possible to engage your customers on mobile."
According to Mediabistro, 30 percent of B2B marketers are spending millions of dollars each year on social media marketing.
"Social media has become mainstream, and most businesses and industries need to incorporate this in order to sustain and innovate what they do," said Beatrice Villamor, social marketing manager at Cake Group. "That said, it's important to have a clear understanding of social media, so this is leveraged effectively for the specific business/industry you're in — the way a small, local business uses social media is very different from how a large financial services firm would use it."
Pricegrabber found that 77 percent of consumers who own a tablet use a tablet or a smartphone to shop.
"Consumer studies are starting to come out showing that tablet shoppers are even more affluent than shoppers in other channels and that they spend more – both frequency and basket size," said Nikki Baird, managing partner at RSR Research. "So especially for retailers, targeting a higher-end market, but increasingly for all market segments, having a tablet strategy is becoming critical. Also, now that we're in the third generation of the iPad, I'm seeing a trickle-down phenomenon among some of my friends and family, which is that first generation iPads that are getting replaced with third-gen iPads are making their way into children's hands. That's a new and interesting twist in the tablet saga too."
Sixty hours of video are uploaded every minute, or one hour of video is uploaded to YouTube every second, and over 4 billion videos are viewed a day, according to YouTube.
"YouTube is doing for the democratization of video and film-making what the Web has done for publishing," said Scott Symonds, general manager of media at AKQA. "And the result of it is more than just a glut of video content, but a rethinking of what easier content creation and social sharing is and can do. YouTube is the obvious tip of the spear for the content and sharing revolution and will redefine how we think of an incredible range of things in the near future — like television, movie-making, education, politics, and much more."
https://digiday.com/?p=10397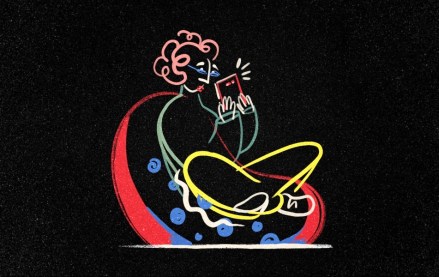 September 28, 2023 • 3 min read
•
•
The Financial Times has launched another lower-priced, subscription-based mobile app product a year after the debut of FT Edit to reach international readers.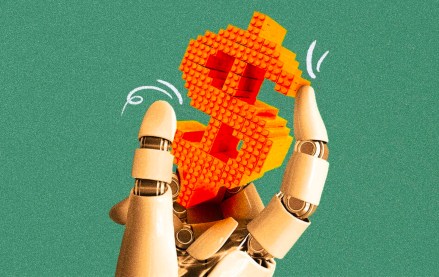 •
Publishers are starting to apply AI to their sales operations.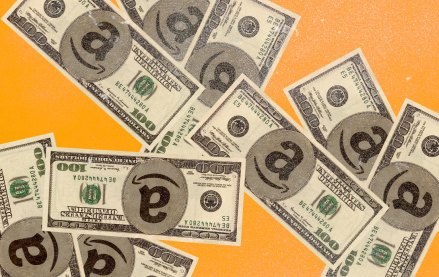 September 27, 2023 • 6 min read
•
•
The agency accused the e-commerce giant of conducting a range of anticompetitive behaviors that hurt both shoppers and sellers.