Each day we provide a roundup of five stories from around the Web that our editors read and found noteworthy. Follow us on Twitter for updates throughout the day @digiday
TV is Dead, Part 50:
 Back in 2005, Joseph Jaffe wrote "Life After the 30-Second Spot." Safe to say that didn't happen. But people on the tech side never tire of predicting the demise of the hidebound TV industry. And the TV people continued to count their increasing billions every upfront. That doesn't stop the predictions. This time it's Apple's Siri tech that's supposedly going to "dismantle TV networks." Social Web publisher Wetpaint's CEO Ben Elowitz includes enough hedges to back down from his bold prediction — you soon start to read weasel words like "eventually," but his point is that Apple's voice-control tech will make searching for TV programs so easy that it will mean the end of TV networks. Maybe. Apple's certainly going to enter the TV market directly. But lots of tech giants have promised to revolutionize it and failed. At this point, saying another tech giant will do so is a bit like the boy calling wolf. 
All Things D
 — Brian Morrissey  
@bmorrissey
Louis C.K., Web Maven:
 Nobody will pay for online content, right? Tell that to Louis C.K., the comedian, star of FX Networks Louie, has pulled in $500,000 on his Web site by selling exclusive rights to stream his recent standup show at the Beacon Theater in New York. At $5 a pop (two streams and two downloads per user), that's over 100,000 copies of the special sold — 50,000 of those sales occurring in just 12 hours, reports the New York Times. That's impressive given how the Internet is awash in free comedy video content. Plus, one might expect Louis C.K.'s hipster fan base to be proponents of Web piracy. Instead, they're willing to shell out for their favorite comic. Wonder whether the rest of the digital content industry, which has embraced free ad-supported content in spades, will take notice, and try to replicated C.K.'s success. –Mike Shields 
@digitalshields
New York Times
Facebook Finances: 
Although every investor on the planet is awaiting the Facebook IPO with breath that is bated, a source supposedly inside the social media giant has leaked numbers to Gawker that, if correct, fall far short of expectations. According to the source Facebook, which was widely thought to be on track for $4 billion in revenue in 2011, is barely eeking out $2.5 billion through the third quarter. Although it certainly isn't time to take up a collection for Zuckerberg and co., it is the kind of shortfall that might make Wall Street nervous. Or is could be that it's just time for the inevitable pre-IPO backlash to begin. 
BusinessInsider
— Anne Sherber 
@annesherber
The Mobile Platform Race is Just Getting Started:
 Media coverage of the mobile media space often focuses on the market share battle between Apple devices, and those running Google's Android operating system. It's an important race to follow, particularly for developers, publishers, and advertisers, but it's worth noting that only 44 percent of the U.S. population currently owns a smartphone. That's up drastically from the 18 percent that did so in 2010, but it puts things in perspective. There's still a lot of market to fight for. 
paidContent 
— Jack Marshall 
@JackMarshall
I, Data: 
Facebook owns your life history, and you're ok with that. Most of us are, anyway. Facebook rolled out timeline features today, underscoring the company's true value is its status as the aggregator-in-chief of most of our personal histories. That makes Facebook potentially the ultimate disruptor in ad tech, direct marketing, even search (if it can finally create a workable social search model). That said, it can also fall, hard and fast, if it doesn't fix potential backlash fire-starters- like its privacy policy. 
Wired
–Carla Rover 
@carlarover
https://digiday.com/?p=304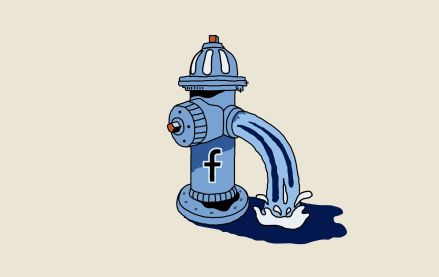 October 4, 2023 • 5 min read
•
•
Publishers are still feeling the effects of a change Facebook made in May that caused a steep decline in referral traffic. Nearly four months later, publishers aren't sure when — or if — that traffic will come back.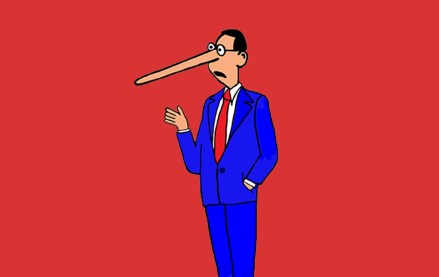 October 3, 2023 • 7 min read
•
•
A new definition for MFAs is available but the vague nature of the guidelines is leading to a lack of standards that might prevent adoption.
October 2, 2023 • 1 min read
•
•
The publishers who attended DPS were focused on the potential upsides of applying the technology to their operations while guarding against the downsides.