This app is nailing mobile and social storytelling for Gen-Z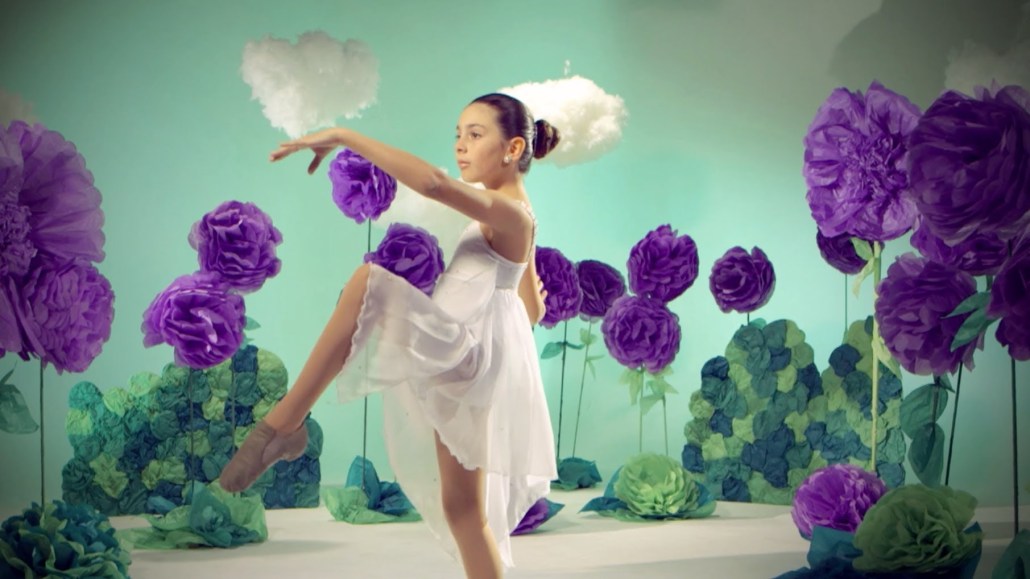 ShowMobile
You may not know about ShowMobile, but hundreds of thousands of teen and pre-teen girls are turning to the mobile app for an entertainment fix.
Eric Foster White, a music producer who helped artists like Britney Spears and the Backstreet Boys reach superstardom, believes the future of storytelling lies at the nexus between technology and content. His Denver-based startup, ShowMobile, operates both a platform and content studio, producing and aggregating YouTube videos, Vines, tweets, Instagram posts and other media. But it's far more than a social stream: ShowMobile's primary purpose is to tell continuous, always-on stories across platforms young people actually use.
"I reached an early conclusion that mobile was going to be the primary engagement point, and social was going to be the connective tissue," said White, ShowMobile's founder and CEO. "We are completely unbeholden to any kind of traditional entertainment format."
ShowMobile's six-person production division has already developed one popular franchise: "HitStreak." The weekly episodes live on YouTube, but fans need to stay tuned to the ShowMobile app's HitStreak channel to get the full story — a medley of comedy, drama and music. It spills out over a series of status updates, text exchanges and social media posts from the cast members, which appear alongside the full YouTube episodes.
The writers author and schedule each one of these updates, emojis and all. They go out of their way to keep some plot points out of main episodes, giving HitStreak followers a more compelling reason to check back for updates. That type of cross-platform storytelling keeps engagement high throughout the week, or even between entire HitStreak seasons, said White.
"That's where the gold is in what we're doing," said White. "We have 60 million or so [YouTube] views today, but there's millions more interactions with the content in the app. YouTube is the tip of the iceberg."
ShowMobile has partnerships with Radio Disney, teen pop star Austin Mahone and several other personalities popular with Generation Z. Each one has its own channel on the app, aggregating social content for that brand or artist into one stream. That's helped the app grow its audience — and also enabled ShowMobile-signed talent to appear on Disney properties.
With its Disney-style content, ShowMobile's userbase skews young and female: 82 percent of users are girls, and 66 percent are between 13 to 17 years old. The average user launches the app five times a day and spends ten minutes in the app, according to the company. Most HitStreak episodes top 100,000 views on YouTube. White declined to disclose precise user figures, but said the value of each ShowMobile user is much higher than a subscriber to a multi-channel network like Fullscreen or Maker Studios, because ShowMobile collects data like email addresses and phone numbers.
"A multi-channel network may have several hundred million lumps of coal, but ShowMobile has several hundred thousand diamonds," said White, referencing a ShowMobile employee's analogy.
ShowMobile already monetizes through YouTube ads and some virtual goods sales, but there's a far larger native advertising opportunity, said White. The company is talking with brands in apparel, fashion and beauty, and music about advertising on the platform, the executive asserted. It already ran a promo with Sephora where ShowMobile offered viewers a discount on a lip gloss product placed in a HitStreak episode. Around 10 percent of viewers tapped through and checked out the offer.
Jeff Minsky, director of emerging media investment at Omnicom Media Group, said he could see the appeal for brands if ShowMobile continues to grow its audience.
"It could be a very positive tool in brand communications that leverages what brands are already doing with personalities themselves," Minsky told Digiday. "From my initial view, it's not something that's going to scale tomorrow — it's going to take a lot of celebrities, a lot of promotion — but it's definitely interesting."
One potential source of hesitation for brands could be the audience's youth. ShowMobile says it's compliant with the Children's Online Privacy Protection Act, which Disney's lawyers ensured, but "brands are very, very cautious about advertising to kids in general," said Minsky.
ShowMobile could always broaden its scope, however. While the production division is focused on teens and tweens today, the core technology can tell any kind of story.
"There still aren't any platforms out there that can do what Showmobile can do across multiple media channels," said White.
https://digiday.com/?p=91601