Scouting report: How some publishers' first-party data offerings stack up, according to media buyers
March 30, 2021 • 8 min read
•
•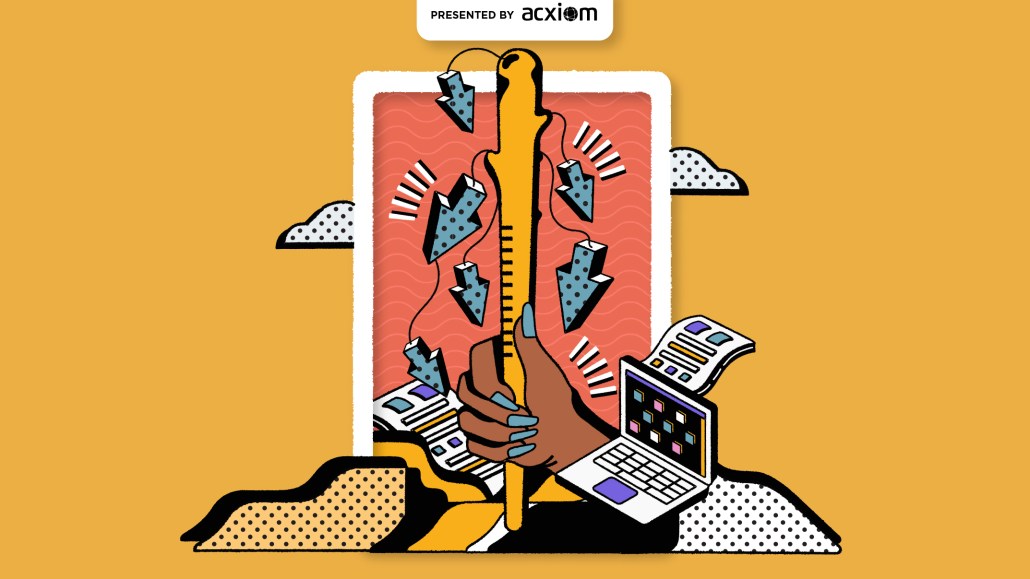 Ivy Liu
This article is part of the Digiday Privacy Preview, a digital issue of stories examining what the coming changes to Chrome and iOS will do to the worlds of media and marketing. Read the rest of that coverage here.
The clock is running out for publishers trying to figure out their first-party data strategies and media buyers are starting to more carefully analyze the options laid out ahead of them.
While many marketers are going to stick with what they know until the last possible minute — and some publishers are still putting their offerings together — Digiday rounded up some buyers' opinions of the first-party offerings that are currently available.
Some acknowledge that these early results need to be taken with a pinch of salt. "Ultimately, we're not going to know how all of these things perform in a cookie-less world until that time comes. We can start testing these things against each other now, but you're still going to have the support of third-party cookies," one buyer said.
The quality of the users and the lists that publishers can produce will help set the winners apart from the losers in marketers' minds, come the cookie-apocalypse, according to Travis Lusk, head of tech, North America at media consultancy Ebiquity. But the agencies have made it clear that most of the publisher-focused programmatic deals will come down to scale and relationships.
Media buyers are going to use common tech stacks, like DMP Permutive, to spend the bulk of their media budgets, one media buyer explained. But for the remaining budgets, it will be the larger media companies, like Condé Nast and The New York Times, "who have the resources to actually go into agencies and sell more strategic partnerships based on data." Those relationships will secure the rest of the buyers' media budgets, he said.
Below are some media companies that buyers, speaking on the condition of anonymity, say are noteworthy because they are either outpacing — or lagging behind — their competition.
Quotes have been lightly edited and condensed for clarification.
---
CafeMedia
"More than the majority of our extensive work has been done with CafeMedia, especially in the last 12 months or so. They have been a great partner to us in many ways [but] there are two things that we are drawn in by when it comes to them particularly. They have a robust opt-in process, so they're very transparent with their readers and that's something that's important to us from a privacy perspective. Most of the time, [the first-party data] it's either logging-in based in some capacity or explicitly opted in so they can track exactly what people are reading, which content is working for them and how it's working for them over time. And the second one absolutely is scale.
We do utilize a lot of the data that they provide, especially within our CPG vertical. We haven't really run into an issue where we need [CafeMedia] to go above and beyond in flexibility. With them, it is still majorly mostly a PMP route for programmatic buyers so the data isn't necessarily decoupled. This happens all the time with most of the publishers when they're trying to activate outside their platform. They only provide the data costs way ahead of time, at which point, they're going to pre-curate your inventory deal and then provide that inventory deal based on that data skewed best to us. That is great in some ways, but it is obviously a little bit more limiting because the data is confined only within their house.
I wouldn't say that CafeMedia is somebody we prioritize — we definitely have a strong relationship with them today — but we have strong relationships with a lot of publishers in the space. As long as they are performing for us, we absolutely will make sure that the relationship is strong and moves forward."
Condé Nast
"I think flexibility is definitely something that I've experienced specifically with Condé. They are very ingrained into our strategic planning in terms of putting together what we think is the best audience based on our clients and based on their goals. They do have a standard kind of taxonomy, but it's not something that they come to us and they say, 'Here are your only options.' They're a real partner to our team in terms of taking the wide, vast amount of data that they have and turning that into actionable segments.
I think the thing for Condé that will be interesting is right now, they do execute pretty broadly. They don't only execute across Condé properties, they have other ways of activating. And I think with a lot of the changes in terms of cookies and cross-domain tracking that are coming, I don't know how much of that business for them will remain. Taking a lot of that away will put them in a much more level playing field with some of the other players."
Meredith inventory via Viant/Adelphic DSP
Meredith, which acquired Viant Technology in 2018 during the Time Inc. acquisition, sold its 60% stake in the media buying software company in 2019 and does not use the platform as a first-party data partner.
[Editor's note: While this buyer purchases Meredith's inventory through Viant, Meredith has its own first-party data offering and sells its own inventory.]
"Viant Media is one that we use on a very regular basis. From an operational standpoint, [Viant] is hugely beneficial because it cuts down on time, it cuts down on the need to be able to go out there and individually RFP and then also look at a totally separate platform in terms of how we're scaling our programmatic buys. They're the ones that offer the highest degree of flexibility because of the technology they offered us as buyers — whether it's self serve, or managed or direct — and because of the level of transparency with the data that they provide us and the willingness to work with us as far as our trackability and what we're looking at and what we're seeing on our side."
When asked if Viant being a flexible, transparent and self-serve platform will lead this buyer to work more with the platform, they said:
"Yes. We tend to view transparency more from the aspect of transparency of placement at a site or exchange level. That said, transparency of the logic and methodology of tracking will become much more important as well. Coupling that with flexibility gives us the capability to better meet client demands."
---
BuzzFeed and Tasty
"We start the conversation with BuzzFeed but you really end the conversation with Tasty [BuzzFeed's cooking vertical]. BuzzFeed is the underpinning for Tasty. They're the ones creating a much larger set of information when it comes to collecting the network of data. So we work with BuzzFeed, in that sense, but when it comes to aligning with inventory, Tasty is the primary output. We get the larger network information when it comes to the data, but the inventory itself becomes Tasty.
With BuzzFeed [as a brand] it's also understanding if something's controversial, or not. It's not to say that there's anything wrong as a partnership with BuzzFeed — they're a very good partner and somebody that we can build a relationship upon. But they're just there's always kind of the push and pull of making sure that the content aligns to what we want it to be."
News Corp.'s NewsIQ
"The issue that we ran into with them, and the reason we haven't necessarily pursued it so much, is the majority of their content is still attached to news. Good or bad. Last year was a bit of a whirlwind when it came to that. Keyword blocking is something that doesn't work — it is more so being a little bit more pre-curated on what that necessarily means when we work with News Corp. It requires quite a bit of significant lift to sift through all their content, and that's not to say that they can't do it on their own. Obviously, they do. But it goes back to the idea that we're very much performance based. So if the performance was there, I think we would pursue it a little bit further, but we haven't seen it so there was no necessity to go down that route.
From our perspective, there are very specific KPIs that weren't necessarily attached to some of the work that's been done. And we haven't seen the performance we wanted to in comparison to the rest of [the publishers we are working with]. We just needed to be very aware of where we're trying to stretch ourselves into."
Vox Media's Concert
[Editor's note: Vox Media's first-party data strategy combines its two offerings, Concert and Forte. Forte creates the segments that Concert can deploy campaigns across. Subsequently, Concert informs Forte of what has worked in the past for campaigns to help inform those segments.]
"[Vox Media] has a very wide variety of publications that allows them to really have a wide spectrum of the segments they can create. They're not just in one type of vertical, they're in multiple verticals, so that allows different types of advertisers to feel comfortable working with them. Concert has been building up its offering for quite some time and I actually worked with them even before the cookie announcement. It's pretty straight forward [from a transacting standpoint].
However, they have a limited taxonomy in terms of activation and flexibility. Some of these smaller guys tend to have a very strict list of 100 segments that [they] can activate and that's it. They need to find their groove in terms of having the flexibility that some of the bigger players have in terms of making things custom and utilizing advertisers' first-party data to work with their data."
https://digiday.com/?p=406096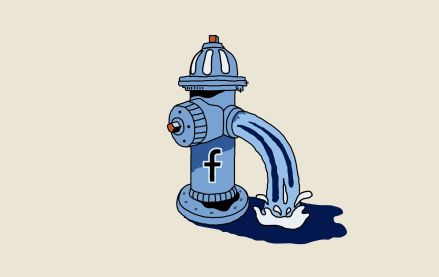 October 4, 2023 • 5 min read
•
•
Publishers are still feeling the effects of a change Facebook made in May that caused a steep decline in referral traffic. Nearly four months later, publishers aren't sure when — or if — that traffic will come back.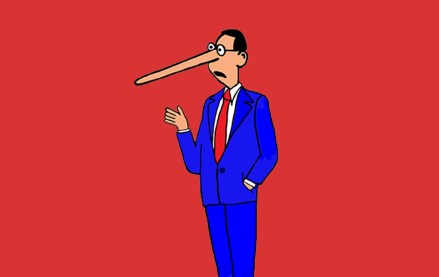 October 3, 2023 • 7 min read
•
•
A new definition for MFAs is available but the vague nature of the guidelines is leading to a lack of standards that might prevent adoption.
October 2, 2023 • 1 min read
•
•
The publishers who attended DPS were focused on the potential upsides of applying the technology to their operations while guarding against the downsides.